Finding the Middle Ground between Efficiency and Innovation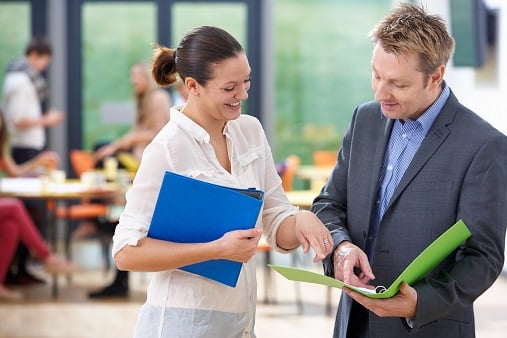 The following interview is with Paul Marca, executive director of the Stanford Center for Professional Development at Stanford University. Efficiency has bubbled to the surface as one of the buzzwords in higher education circles today, though the concept is somewhat foreign in the postsecondary space. In this interview, Marca discusses efficiency through the lens of a continuing education (CE) professional, and shares his thoughts on some of the most significant challenges facing the movement toward greater efficiency in higher ed.
1. How can CE leaders help overcome some of the challenges to efficiency posed by their main campus colleagues?
First, it's important to recognize there's a natural tension on most campuses between faculty research — whose day job is to innovate — and operating units, who strive for maximum efficiency. Faculty members are charged with solving the great challenges of the day. Here at Stanford, for example, we've built a cancer center that's making great strides against the disease. Faculty members are asked to explore and expand concepts and be innovative with trying to evolve solutions to meet that challenge.
By contrast, the support units such as continuing engineering education are asked to optimize both the personnel they retain and the services they provide to faculty and external customers so the majority of resources can be driven to the research agenda.
It's important for CE leaders to recognize this tension and work with faculty and departments to manage the conflict.
2. What are some of the most significant issues main campus leaders, staff and faculty have with the movement toward greater efficiency?
As it relates to continuing engineering education, one of the challenges we face is how to work with faculty who are wired for innovation — exploring, maybe, wild and crazy ideas at a place like Stanford — while at the same time running a very efficient and lean business unit. In fact, those two are diametrically opposed in some regard.
If we try to be efficient and force those faculty members into an efficiency mode, they may resist. One of the things we've had to do is hire adaptable and flexible personnel on our teams who are willing to listen to faculty, who understand the end objective in developing CE programs and to really help guide that faculty member through that journey with what I would call 'velvet gloves.'
It's really important we also address the challenge of limited faculty time. Faculty have multiple demands on their time. They typically have a rich research agenda. They're writing and publishing and they also have to teach. In that context, CE often falls to the bottom of the priority list. It's really important that CE units are keenly aware of the time constraints of our faculty. Our faculty have to have confidence that we know what we're doing and we have to execute in ways that will encourage them to not only do one program with us, but have the confidence to create a long-term relationship.
3. Do faculty who spend most of their time working with the CE unit or on the CE side have the same concerns with efficiency as do their colleagues on the main campus?
For Stanford, we create programs where we must have at least 50 percent Stanford faculty and have a tenure-track faculty member directing each of the programs we evolve. We also have a goal of including 50 percent of faculty from industry or related fields to ensure our professional programs have relevance.
One of the challenges unique to that kind of combination is understanding motivations of both types of faculty and making sure the program that's created aligns well with both the Stanford values and the interests of the external faculty, who may have different expectations. While this can be challenging, the results so far have been well received by our students.
4. What impact do student satisfaction and student experience have on the transition toward greater efficiency?
Students, or customers, expect a fairly efficient experience, particularly now in this digital age. They want to access content in an easy, efficient way; they want to make sure they can find courses and content that will meet their education needs.
It's incumbent on organizations like ours to facilitate an efficient customer experience so students can make informed decisions about their education investments. We work very hard in creating systems that will enable ease of use. If we get it right, we will create success in the marketplace through satisfied customers. This will result in commercial success of the programs we deliver, which in turn will build confidence for our faculty to work with us in the future.
Author Perspective: Administrator
You Might Also Like