Extending Learning Beyond the Traditional Classroom Through Partnerships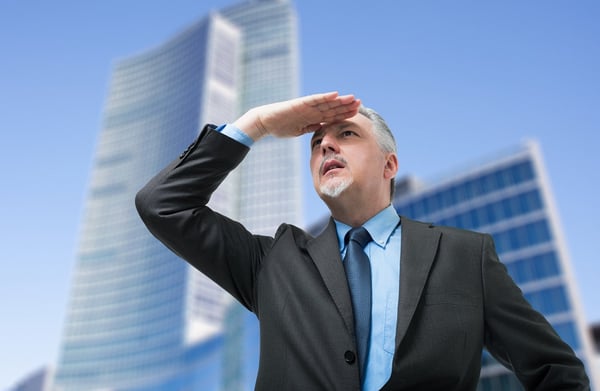 As the dean of one of Canada's leading providers of university-based adult education, I witness firsthand the ever-changing landscape of education delivery in today's world of rapid social, economic and technological shifts. It is becoming increasingly clear that any model that places education only at the beginning of one's career is outdated and no longer viable in our dynamic work environment. We truly live in an age of lifelong learning, where ongoing education and training are increasingly recognized as critical to the strength of any organization. How can organizations ensure employees have the skills necessary to keep pace and remain competitive?
We believe part of the answer lies in creating meaningful partnerships with organizations to deliver timely, relevant education tailored to meet the specific needs of their employees or members. We are proud of our ability to create high-quality, flexible learning to meet the educational and training needs of a variety of world-class organizations, both within Canada and internationally. Our tailored educational offerings recognize the different learning styles, time priorities, and diversity of each organization's employees or members. This allows us to deliver flexible education and career-oriented training outside the traditional classroom.
From workplace communication support at an international stock exchange to project management workshops for a technical professional membership organization, to training support at one of Canada's largest educational publishing companies, The Chang School is forging partnerships with leading organizations across a number of industries to deliver innovative teaching strategies, initiatives and technologies to their employees or members.
To give you a sense of the breadth of partnerships innovative learning providers can enter into, here are a few of the organizations we're working with:
BSE Ltd.
BSE Ltd. (formerly known as Bombay Stock Exchange Ltd.), is Asia's first stock exchange and one of India's leading exchange groups. The Chang School is working with BSE Ltd. to deliver hybrid curriculum on intercultural communication skills for the workplace. Addressing emerging global business and social challenges, this partnership bridges important gaps in communication that will help grow international business and extend expertise globally.
Pearson Canada Inc.
We are is working with Pearson Canada Inc.—one of the world's largest educational publishing companies—to design, develop and deliver a customized, interactive training program on the essentials of instructional design. The program highlights The Chang School's proven expertise in instructional design for another leading educational organization.
Council of International Schools (CIS)
We partnered with CIS to design and develop interactive hybrid modules to support CIS assessors, and an interactive eLearning module on best practices for delivering online learning to complement the modules, sharing our industry-leading insights on digital education.
Ontario Association of Certified Engineering Technologists and Technicians (OACETT)
OACETT is a non-profit, self-governing, professional association of over 24,000 members. The Chang School works with OACETT to design, develop and deliver customized career advancement and professional development workshops for their members on topics such as finance, accounting and contract procurement. These workshops were created based on industry research into the specific professional development needs of the OACETT membership. The topics we chose were found to be in hot-demand among this group and supportive of their career growth.
Law Society of Upper Canada
The Chang School worked with the Law Society of Upper Canada to support the new Law Practice Program, a hybrid experiential training path that serves as an alternative to articling for lawyers in Ontario. Interactive web-based collaboration tasks, designed by our Digital Education Strategies team, replicate the experience of working in a law firm, while expert in-person guidance and mentorship equip participants with the skills and competencies required for effective law practice. This innovative four-month program provides new options and flexibility for Ontario law graduates to meet the legal profession's licensing requirements.
Conclusion: Reaching New Audiences
The Chang School's educational partnerships are providing professionals with up-to-date knowledge and skills, upgraded credentials and increased productivity. For the organizations involved with us, the partnerships are enriching their value proposition. The breadth of sectors we have worked with speaks to the need for continuing education across a diverse range of disciplines.
Forging these partnerships has been immensely enriching and rewarding for us. For other continuing education leaders looking to expand reach and serve organizations across a wide range of industries, my advice is simple.
From finance and law to education to engineering, leading organizations in all sectors and all over the world are being required to provide their employees with further education and training to meet the needs of changing economic and professional landscapes. It is imperative that education, government and business partner for prosperity.
Author Perspective: Administrator
You Might Also Like