Education and eCommerce: Online Enrollment Shifts Focus from Selectivity to Customer Service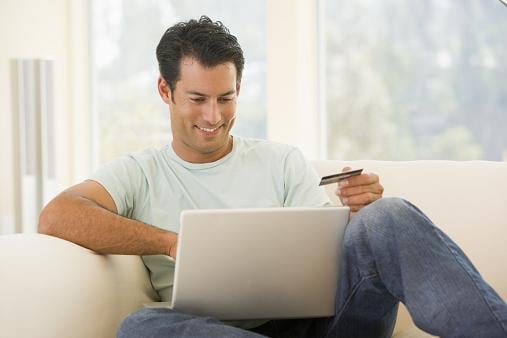 For centuries, academic institutions have prided themselves on their selectivity. The more prestigious the school, the more difficult it is to be admitted. Students have traditionally been heavily screened, required to demonstrate academic prowess, testing skills, creativity and persistence. The result is a well-honed infrastructure supporting these selection processes that includes performance on standardized tests, college essays, interviews and selection committees. An entire digital infrastructure is required to process applications, admissions, registration, course selection and advising. Admission decisions can take weeks or months as institutions pore over applications from prospective students to select the few who meet that particular institution's acceptance requirements.
With the advent of online education, the entire admission process is being rethought and the barriers to access being reevaluated. The mission of higher education institutions is moving toward making education more widely available, nationally and internationally, and at a lower cost. Instead of focusing on regional selectivity, colleges are now shifting to marketing and recruiting students from around the globe.
With geography no longer a barrier to education, students who may never set foot on a physical campus are registering for online courses. The choice of online school is based on the reputation of the program, its flexibility and fit with the student's schedule and the level of support provided to facilitate online learners. It is this customer service that is, to a large extent, a new concept for traditional brick-and-mortar academia. Put simply, the entire service experience of choosing and paying for courses must be as easy as shopping on Amazon.com, where you can point, click, select your course of study, chat with an advisor to choose the optimal program for you, submit application materials and, ideally, be admitted and pay tuition within minutes. Students then need immediate access to their purchase (courses) and 24/7 support if there are any issues that need resolving. This is what we expect when making an online purchase and online education should be no different.
Supporting this effort requires a rethinking of every aspect of the service infrastructure and student interaction models at every institution.
Three Forces Shaping this Need for Customer Service in Higher Education
When considering the student experience in the admissions process, registration support, advising or getting technical help to access course work, three forces are fundamentally shifting the traditional "selective exclusionary" approach to one requiring institutions to be "inclusive and service minded." These are:
1. Student expectations
People are increasingly using the Internet to make consumer purchases, buying everything from their iPhones to their cars online. In 1995, the International Data Corporation (IDC) estimated that 0.4 percent of the world population used the Internet; in 2013, that number has risen to 38.8 percent of the world population. This flood of access has created a marketplace that made $289 billion in online purchases in 2012.
These students expect to seamlessly move from browsing on Pinterest to enrolling in their degree of choice. They check blogs, social media and other sites for opinions about everything related to the school, including the level of support provided by their chosen institution to online learners.
They fully expect college websites, information and the education experience to mirror the ease, responsiveness, service and convenience of their favorite shopping sites.
2. Increasing number of professionals going back for graduate work
As education becomes more accessible, colleges now have to rise to the challenge of serving a largely new audience of adult professionals. These working professionals are returning for additional degrees because online education has become a viable option even with a full-time job and family commitments. Recent studies show the primary reason for choosing an online degree program is the ability to balance work, family and school. This puts direct pressure on institutions to shift their focus to being more open, accepting, responsive and service minded.
These potential students also expect to be able to research degree program alternatives online. A recent study showed the two most frequently used research methods for those looking to return to education for an online undergraduate or graduate program were:
Direct visits to the institutions' websites
Internet search engines and social media
This focuses the attention of the school on creating a user experience that is inviting and easy to understand, similar to online shopping.
3. Intensifying competition is driving service recognition within universities
As competition intensifies, academia's transformation to a click-and-point, user-friendly experience is critical to keeping potential student prospects and working professionals interested in their particular organization or program. Not only is the service factor essential to retaining the student, it has a profound effect, either positive or negative, through the ease with which opinions are shared on social media sites, blogs and rating tools.
Schools that are embracing this change and modifying their strategy, thinking and systems to embrace the non-traditional online student and the returning professional are seeing success. The extent to which the inclusive and service-minded approach is adopted may determine whether institutions succeed in this new environment.
Author Perspective: Association
You Might Also Like