Look Beyond Donations When Reaching Out to Alumni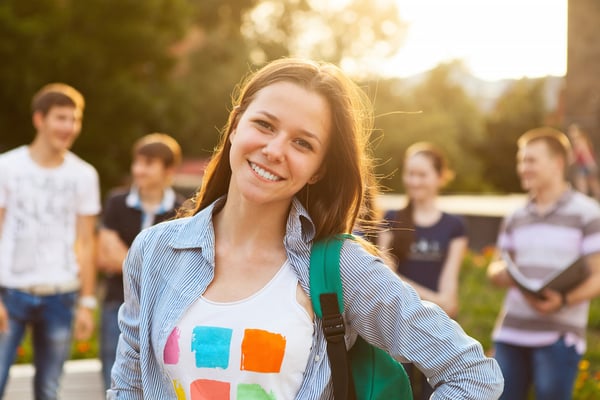 As funding for colleges and universities continues to decline, it's becoming increasingly important for institutions to enhance their relationships with alumni. According to the Center on Budget and Policy Priorities, while most states have begun to restore some of the post-recession cuts made to higher education, funding remains well below pre-recession levels.
So who is charged with reaching out to this crucial audience segment, and what are they saying? The task of communicating with alumni typically falls to the institution's Alumni Relations or Development and Fundraising departments, because alumni are usually viewed as potential donors.
Higher education is notorious for doing business as usual. However, institutions would be well served if they approached alumni marketing more from a business perspective than an academic one. They should look at alumni as more than just donors. Alumni can help their alma maters in numerous ways:
Generate revenue in terms of continuing education
Be an institution's most ardent brand ambassadors and supporters, and I'm not talking financial
Give testimonials to encourage enrollment and boost retention
Messaging to alumni must be tailored to strengthen their emotional ties to the institution. Failure to do so will result in losing potential revenue to other organizations that do a better job of maintaining their relationship with these individuals.
Leveraging alumni can present a very fruitful opportunity for colleges and universities. Achieving the title of alumnus is seen as a measure of accomplishment, but from the institution's perspective it should be viewed as a beginning, not an end.
Graduates/alumni are part of the lifecycle of a college or university and should be utilized to help sell the school to prospective new students. They can do this by sharing their stories and experiences, and they also can serve as mentors to current students. Seeking this type of alumni involvement will not only help with student acquisition and retention, it will also reinforce alumni ties. In the long run, this could lead to increased donations. The difference is that it's the byproduct, not the focus, of the alumni engagement.
As I alluded to above, alumni also are potential students themselves, as they now are employees and business owners looking to enhance their professional knowledge and skill sets. In today's demanding business climate, workers are constantly being challenged to learn and to be flexible in the marketplace. There's a new wave of thinking out there, that graduation isn't the end of a relationship. It's the beginning of personal growth.
When it comes to engaging alumni, I believe community colleges are doing a better job than four-year institutions. The latter are focused on undergrad or secondary/professional degrees and have less of a relationship with their alumni from a learning perspective. They also are less visible about continuing ed opportunities than community colleges.
All traditional institutions—both community colleges and four-year schools—are facing competition from MOOC (massive open online course) providers. Students and alumni alike are viewing this as an alternative source for ongoing learning, not just because of the expense, but also because of the flexibility. It's just a course, not a commitment to a degree.
One of the best strategies to stay competitive and engage alumni is through social media. We're seeing a shift away from broad-based public portals, like Facebook, to private online communities where schools can provide a deeper connection and enhanced value.
Through private online communities, the hosting organization can collect data that allows the institution to be more sophisticated in the touch-points it uses to connect with its alumni. For example, what types of content do alumni find valuable? How do they want to be contacted? How often? What kind of access do they want to their alma mater? Seeking input from participants on the design of such a community increases their buy-in.
At Annodyne, we have successfully used our proprietary online community platform, Ziel™, for clients in the healthcare field. The creation of a closed online community provides a place for like-minded individuals with a common bond to interact with one another, free from outside influences.
Granted, it's still difficult to replace face-to-face interaction. That's why it's still important for institutions to encourage alumni to set foot on campus after graduation. It's basically taking a page out of the old direct-mail manual. Invite alumni to campus events, such as high-profile speakers. Communicate to alumni without making a plea for donations. By maintaining ongoing, relevant communication with alumni, institutions will benefit in the long run.
Author Perspective: Business
You Might Also Like