The Changing Landscape of Continuing Education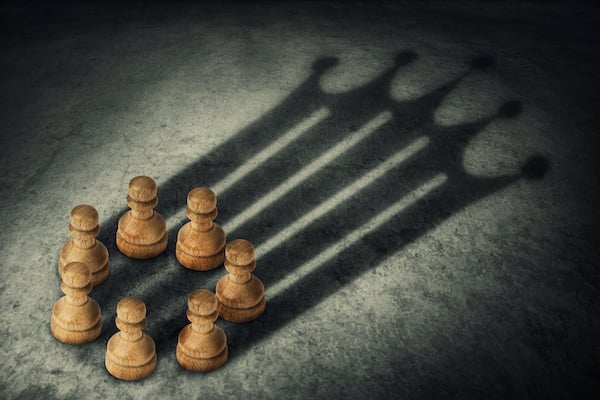 In recent years, higher education has faced many changes at an ever-increasing rate. Continuing Education's role in this transformation is being recognized as a key driver in moving the institution forward to meet new modern learner needs. In this interview, Nicole Tate-Hill discusses the changes CE has undergone in the past decade, some of their current challenges and how some digital trends will impact higher ed.
The EvoLLLution (Evo): How has the CE environment evolved, not only in the past couple years but in the past decade?
Nicole Tate-Hill (NTH): There have been many incremental changes. When you think of the desire for shorter programs, accelerated options and more agility with stackable credentials, these approaches to learning have really picked up speed in the past decade.
There's also a real embrace of and desire for online learning. Post COVID, many people who were originally opposed to online learning now can't see it any other way. COVID showed us that there are other ways adult learners can acquire skills.
Another huge change is Continuing Ed units playing a more present role in central institutional strategies. In Continuing Education, we often draw upon the concept of the 60-year curriculum, which emphasizes the need to reskill and upskill in our current economy as people live and work longer. Many institutions are recognizing what role a lifelong learner plays and how we, as educators, can meet the needs of a changing workforce.
Evo: What are some challenges CE units face?
NTH: One of our challenges is making sure we balance the strategic with the ambitious, while still meeting market needs. The term microcredential is out there. It's a hot topic and ultimately a version of what we've been doing all along. But the term itself is both an opportunity and a challenge.
Recent HEQCO data showed 59% of employer respondents weren't familiar with the term. Only 19% of Canadians could provide a workable, acceptable definition. The value of skill-building and using a verifiable credential, such as a digital badge to clearly depict what specific skills a learner has acquired, is on the rise.
Evo: How do stackable credential models change the design of a graduate and professional education and the pathways learners can take?
NTH: The employment landscape is shifting to a more skills-based hiring approach. Stackable credentials are providing both working professionals and students with opportunities to pursue their education while gaining competitive, marketable skills. In my opinion, microcredentials won't offset traditional degrees anytime soon, but they will give learners the opportunity to set themselves apart and further build fundamental skills. It keeps them active in the landscape.
Pathways build a more customized learning experience to pursue educational goals that are meaningful to the student. Ultimately, it's about creating more opportunities for learners to design their own educational journey while creating a broader skills base for our economy.
Evo: What are some tactics or strategies that CE has either evolved or adapted over the past decade that are still important today?
NTH: What's interesting is the growing collaboration between more traditional programs and professional skills/microcredentials. The collaboration between institutions and CE units is a lot stronger. It's about that collaborative mindset and building recognition that one can really contribute to the other when thinking about both theoretical and skills-based learning.
Evo: What are some trends you expect to see in CE within the next five years?
NTH: Right now, ChatGPT and AI are the hot topic, and we're going to have to look at how they will impact jobs and ultimately what skills will be in demand as we work through this potential disruption. I see CE really rising to the occasion and teaching our learners how various tools and AI contribute to the workforce. Learning how to integrate more AI is critical. CE has a role to play in building comprehensive and relevant education in this space. This is another area of opportunity to build some of the fundamental and theoretical concepts with a professional application.
I also suspect there will be a strong focus on pathways and finding ways to ladder into programs that give nontraditional students access to a university education. There's also going to be tremendous growth in digital credentials. We must be flexible with our learners and understand they need this kind of learning to be available to them. It's our responsibility to meet our learners' needs and recognize that responding to them with innovation is a must.
This interview was edited for length and clarity.
You Might Also Like