Business-Mindedness and Open Communication Critical to Navigating Financial Challenges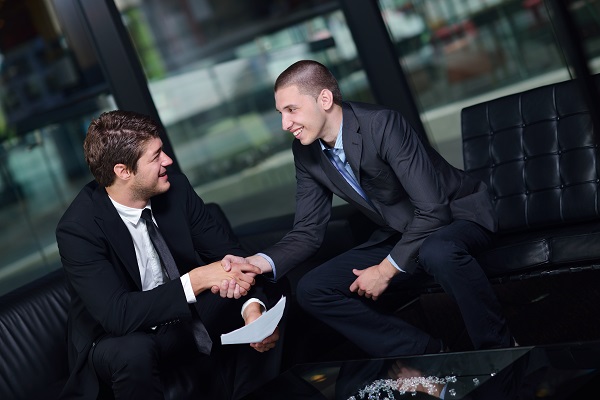 It's no secret that the higher education is currently in the midst of an immensely challenging time. Public college and university leaders especially are grappling with dwindling budgets while simultaneously trying to meet the heightened expectations of today's students and defending the value of the postsecondary credential. In this interview, Lynette Olson reflects on the challenges facing higher education leaders today, discusses their impact on the operations of postsecondary institutions and shares her thoughts on how institutions can adapt to navigate the challenges they face.
The EvoLLLution (Evo): What are the most significant challenges higher education leaders can expect to face in the coming years?
Lynette Olson (LO): There are many challenges to higher education today and these will likely continue into the future. Financial, fiscal issues are at the forefront. The recently released Inside Higher Ed Survey of Chief Academic Officers notes that a high percentage academic officers at both public (90 percent) and private (89 percent) institutions view finances as a major concern. While we don't like to think that everything comes down to finances, it is a thread that winds through every aspect of the life of an institution. Let me illustrate.
With state drawdown of funds supporting public institutions—at least for state colleges and universities—the reliance on tuition and other means of support grows. The increasing debt of college graduates has been ever-present in the public eye. That has contributed to criticism and discussions about the value of a higher education as well as interest in holding tuition increases down. A number of state legislatures and governing bodies have capped tuition increases in recent years.
By integrating financial issues with other challenges such as competition for students, the need to address retention and persistence toward degree completion, the pace of change in use of technology as well as a questioning of the value of a liberal education—which is the bedrock of a university education—you can see why academic leadership is more complex than ever before.
Evo: Is there a particular institution type that is more susceptible to these challenges than others?
LO: As mentioned earlier, all institutions share financial concerns, but if they are core to the challenges of higher education, as I suggest, perhaps public universities are most susceptible due to a drawdown of state support. I readily admit that my perspective is narrow having worked in public higher education for most of my career. Though I have experience in both private and public institutions, the context for my discussion here is public.
I have watched states face significant reductions in support to public universities over the past decade. Colleagues speak about deep and highly impactful operating cuts, faculty and staff layoffs, and so on. The cuts have reached the point that institutional leaders are rethinking the very nature of the professoriate as well as developing new budget models. I'd venture a guess that nearly all public universities in the United States have made significant adjustments over the past years and will continue to be challenged to do so as state governments reduce support. This requires that revenue base shift to more reliance on tuition, public-private partnerships, and the highly desirous support from individual donors and foundations.
Evo: What are a few of the trends and approaches institutions can take advantage of to overcome—or at least weather—these challenges?
LO: Such a complex array of challenges requires an equally complex array of approaches to manage these challenges. While we resist viewing higher education institutions as businesses, more and more they must operate as though they were. The evidence I see suggests that university culture is changing to accept this reality. While continuing to value shared governance that involves everyone in the development of solutions, the tenor of shared governance may be changing itself. Certainly, consistent and clear administrative communication with faculty and staff to keep them informed and engaged in the changes that take place is, in my opinion, critical.
Data analytics has become a powerful tool to enhance a variety of areas but in particular, addressing retention and persistence. Developing data driven strategies and interventions will result in earlier completion of degree programs by students, therefore a reduction of accumulated debt as well as a more positive general perspective concerning higher education and it's productivity.
New budgeting models are being developed and implemented. Efficiency while maintaining mission and quality is important in addressing the challenges we face. Some universities are implementing cost-centered budgeting, relying on individual units to assure efficiency. Related to these new budget models may come a realignment of teaching roles by faculty.
Evo: What are a few of the most significant obstacles leaders must overcome to implement institutional changes? How can they be overcome?
LO: Implementing institutional change can obviously be successful or not. Much of the outcome lies in the understanding the culture of the institution as well as the leadership style and characteristics of executive leaders. Determining institutional culture and compatible leadership can help foster institutional change.
Having a compatible and well-functioning team is critical both at the CEO level and throughout divisions. Looking at academic affairs, I believe taking care to hire leaders who are well prepared, knowledgeable about change strategies, and able to work as a team, are critical to fostering institutional change.
Working with faculty leaders to build a collaborative environment will help overcome resistance to change. Universities are by their very nature based on continuity and structure. These characteristics can result in resistance to change and can be a significant challenge. Bringing faculty along through communication, professional development, encouraging input, and targeted work groups can result in a shared perspective relative to necessary institutional changes.
Author Perspective: Administrator
You Might Also Like