Conducting Secret Shopping to Keep Vendors Focused on Quality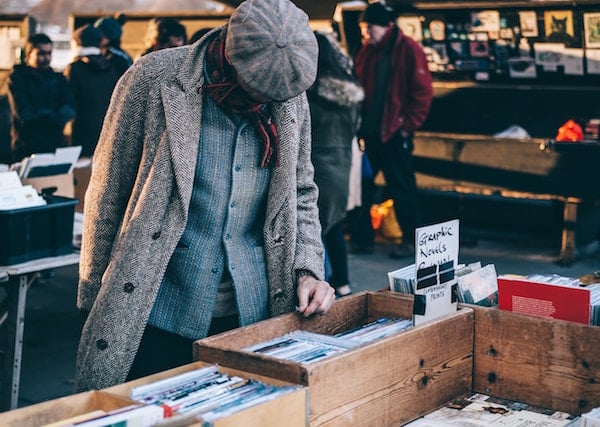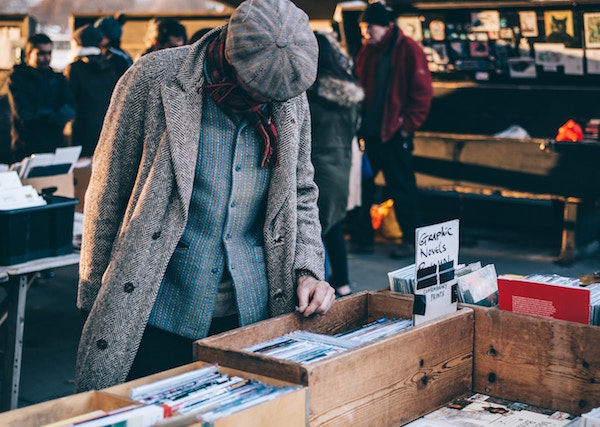 Third-party vendors and service provider organizations have started playing an increasingly critical role in the management of colleges and universities across North America, given the reality that institutions are managing tighter budgets while trying to meet higher expectations from students and employers. But what happens after the contract is signed? In this interview, Maria Jump shares the thinking behind, and impact of, CSU-Global's secret shopping approach to quality assurance.
The EvoLLLution (Evo): Why is it important for colleges and universities to work with third-party vendors to deliver the kind of experience today's students expect?
Maria Jump (MJ): At Colorado State University-Global Campus (CSU-Global) we are entirely committed to providing an exceptional student experience. Because we are also focused on affordability, we operate on lean budgets with very little overhead, which means it is not always feasible to do everything in-house. Beyond time and resources, there is also an issue of functional expertise. We have learned we can do more and offer better services if we don't try to do it all ourselves. This is particularly true as we are an online-only university serving students in every U.S. state and more than 50 countries around the world, so CSU-Global truly needs to be available for its students' 24 hours a day and 7 days a week.
The non-traditional students CSU-Global serves are faced with the same challenges as on-campus students as well as the population at large, whether it is the need for face-to-face mental health counseling or around-the-clock technology support. Given that many of our students are working adults who hold full-time jobs and do their educational coursework at nights or on weekends, it is imperative that we are available to support them at whatever time of the day or week they can devote to their studies.
Fortunately, there are countless organizations (third-party vendors) that maintain expertise with the type of services our students need to be successful. If it were not for our work with third-party vendors, we would not be able to provide some of the programs and support services that we do.
Our ultimate goal is student success, and we want to remove every possible barrier in that pathway. Working with third-party vendors enables us to do so much more to support students and enable them to reach their goals of degree completion and career advancement.
Evo: Why did you and your colleagues start the secret shopping approach to quality assurance?
MJ: We are always looking to identify service gaps in our students' experiences. Only then can we assess and improve.
Although we conduct a lot of student surveys, they typically provide fairly one-dimensional results. In addition, survey responses often lack depth and context that you need to assess and advance the way you offer student services.
Secret shopping provides another constructive tool for assessment and a deeper level of evaluation. For one, the data can be acquired and assessed in real time. Secret shopping also allows us to have more control over the data we are looking for, focusing on and testing one piece of the student experience at a time. We can concentrate on specific talking points, processes and follow-up emails—making sure that advisors and communication materials are doing their jobs in the way we want them to. We can learn if an advisor spoke about the financial aid process as in-depth as we want and get feedback beyond whether they were considered good or bad overall. Or we can evaluate the frequency, timing and emphasis of our student communications to gauge what is resonating best with our adult learners.
Additionally, secret shopping allows us to take a close look at the quality of our vendors, who are the voice of CSU-Global to students for certain services. The services they provide must be held to the identically high standards that we demand from our own staff.
For example, we recently completed an assessment of CSU-Global's tutoring services—using both surveys and secret shopping. First, we surveyed everyone that had used our vendor within a certain time period. Then, we developed a secret shopper program targeting a certain element of the process where we had received a few one-off student complaints. Through this progression, we were able to determine that the specific area of complaint was a consistent issue rather than an isolated incident, and provided feedback to the vendor. In this example, surveys were providing consistently positive comments, but the secret shop revealed a negative experience embedded in an overall positive process that we may not have unearthed if not for secret shopping. With the issue identified we are able to effectively address it.
Evo: What have been some of the short-term and long-term benefits CSU Global has realized as a result of the secret shopping?
MJ: At this stage, we have only been secret shopping for about six months, so our results and feedback to date are relatively near-term.
However, we expect that over time secret shopping will help us make data-driven retention decisions on specific vendor relationships. In addition, we will be much better informed when assessing whether vendors are delivering the same high level of service we expect from our own internal staff. As we provide vendors with specific data and feedback from our secret shops, we will examine how they handle that feedback and respond to it. We also anticipate that secret shopping will provide useful information as we refine our roadmap to address and deliver the experience that students seek and expect from CSU-Global.
Even at this earlier stage, secret shopping has already helped us identify areas for improvement, and the short-term benefits are clearly evident. Not only has it helped us improve our relationship with and performance of certain vendors, it has provided a wealth of valuable information about how we are communicating about programs and services to students. This helps us optimize and potentially make changes on how, to whom, and how frequently we communicate.
CSU-Global also uses secret shopping for areas outside of student services. For example, our marketing department is in the process of testing the usability of our website in comparison to our competitors.
We are still improving how we advise our secret shoppers, including what questions to ask in order to ensure we root out any barriers to student success. Part of that requires dropping all perceptions and assumptions about what students know or expect heading into these interactions.
Overall, we are very pleased with our secret shopping efforts thus far, since it helps us maintain our relentless focus on creating a culture of exceptional student support.
Evo: What are some of the characteristics you look for in a vendor-partner, and how have these expectations been shaped by your experience with secret shopping?
MJ: This past December, CSU-Global's Student Experience Department launched the CSU-Global Way, a set of guidelines based on three principles: trustworthiness, care and clarity that allow all our staff and faculty to operate with a high level of consistency throughout the student experience. We are taking the same approach with vendors, working with them to ensure that they too are employing the CSU-Global Way and treating and communicating with our students with the same consistent, high standards.
Secret shopping allows us to measure vendors in a more effective manner than surveys alone could provide. Knowing how our vendors are doing helps us understand and make decisions when renewing contracts. Fortunately, we have not had any vendors hesitant to accept feedback. In many cases, vendors themselves are happy to receive the feedback we provide as most do not get much in the way of response or reactions from other customers.
Through our secret shopping experiences so far, we have become more confident that our commitment to student services is paying off. And we continue to offer consistently high-quality services whether they are delivered by our own staff or through a third party. Although we are outsourcing certain services, by measuring quality across functional areas, we can continue to ensure our student support meets and exceeds the differentiated needs of non-traditional learners. CSU-Global's commitment to service is identical and all-encompassing regardless of whether a certain function is outsourced or the university is delivering it directly to our students.
This article has been edited for length and clarity.
Author Perspective: Administrator
You Might Also Like