Reluctance to Change is the Greatest Impediment to Long-Term Success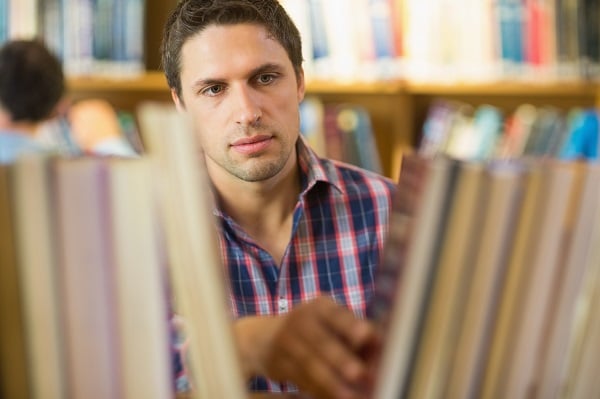 It remains to be seen if efforts by Sweet Briar College to enroll enough students who can pay the tuition necessary to move the college away from the cliff of closure will be successful.
In November of 2015, the college was boasting about aggressive management that had enabled the college to produce a "fiscally prudent" budget for the current school year. By halting contributions to employee pensions, $500,000 was saved and $200,000 was the expected savings on fuel oil. Anticipated expenses for 2015-2016 were less than $30 million, while those for the previous year had been $42 million. When asked how legal costs and severance packages incurred during the previous year were covered, the response was that much of the fees of over 30 lawyers involved in the threatened lawsuits were covered by directors' and officers' insurance and some legal matters were handled pro bono. What's more, funding for severance agreements for those who resigned from the college when closing was announced was taken from the previous year's budget. The chair of the new board boasted that the strong operating budget for 2015/2016 reflects a "realistic commitment to operate for at least another 114 years." Three months later, president Phillip Stone complained to the Chronicle of Higher Education that the announcement of the college closing would cost the college "between $30 and $50 million" in lost revenue, severance packages, and legal fees. Such contradictory information has made it hard to determine if the college is succeeding or failing in its struggle to continue. We don't know if it is thriving, surviving, or dying.
Like most people facing a crisis, the tendency of the current administrators and board members at Sweet Briar has been to blame others: previous administrators for bringing public attention to the problems of the college; other colleges for keeping tuition discounts high and thereby forcing Sweet Briar to maintain high discount rates; and the national economy for slowing financial contributions. I believe that there is one major problem that brought the college to that "cliff of closure" point and is likely to keep it there—or send it over: reluctance to change.
While the historic model of the college might have kept the college alive for 114 years, it seems clear that it is a model that few students of today are seeking.
Faculty at Sweet Briar have long been wedded to the liberal arts, and their comments after the announcement that the college could remain open, at least for another year, did not suggest their attitude about the importance of the liberal arts was likely to change. An interview provided by AAUP (July 2, 2015) reported that the Sweet Briar faculty insisted, "[Our alumnae] are also testimony to the value of a liberal arts education and to a liberal arts education at a small college." The faculty have held tightly to their view that the way to recruit new students is to focus on a "rigorous, challenging, and rewarding liberal arts curriculum: for that, we need a strong public discussion about the value of the liberal arts against the monetization of education and its outcomes."
Curriculum change is slow and hard enough when faculty, as well as administrators, are convinced of how critical it is to the future of the college. Part of changing to attract students today is offering degrees in fields where the students can see that graduates find employment soon after graduation. Majors in business and engineering, introduced roughly ten years ago at Sweet Briar, are now respectively the most popular and fifth most popular ones on the campus. However, the conversations there focus primarily on making the college what it once was—an exemplary liberal arts college for young women whose families could (and did) pay premium prices for their daughters to attend.
Belle Wheelan, the president of the accrediting agency for colleges in the South, speaking to the new trustees at Sweet Briar on August 22, 2015, said that Sweet Briar could remain a women's college and a liberal arts college. But to attract a large number of students, the college needs to note one statistic about higher education: Only about one-third of the students in colleges today are between the ages of 18 and 21. A college has to find a way to make programs appealing to older students who want a degree but also have to get or keep a job and/or take care of a family. Then Wheelan suggested ways to compensate for being in a rural location: weekend programs, online programs, satellite programs, or other ways students can work toward a degree without being confined to a specific location for five-days each week. Realizing that Sweet Briar has insisted on remaining a liberal arts college, she suggested that the college might want to emphasize their strong liberal arts courses as part of the preparation for a profession. For example, since the college currently has a number of art courses, perhaps it would be appropriate to add a major in graphic arts, an area that is more marketable than many in that field. But most of the trustees are alumnae who want the college to continue "to provide the kind of education" they had, perhaps even including fresh yogurt for breakfast, afternoon horseback rides, and evenings around the grand piano in the parlor. Richard Ekman, president of The Council of Independent Colleges, in the Washington Post, March 3, 2016, offered suggestions similar to those of Wheelan: adding online operations, creating a college of health sciences, and establishing satellite locations within corporations. Almost a year after such suggestions were made, there is no indication that Sweet Briar is moving to act on any recommendations for change.
When the closing of Sweet Briar was announced and then rescinded by an agreement reached three months later, it was too late to make curricular changes for the 2015 fall semester. When I visited the campus in November of 2015 and spoke with several faculty members, there was still no indication that plans were underway to revise the curriculum. Admittedly, some majors may be hard to include at Sweet Briar because of its location far removed from most practicum or internship opportunities, but there is potential for programs offered primarily online, perhaps with a few weekend residencies required. One of the most highly ranked nursing programs in the US is one based in the mountains of Kentucky – even farther from a Starbucks than Sweet Briar. The Frontier Nursing University offers masters and doctorates in nursing and degrees for those seeking to become Nurse Practitioners. After an initial experience of several weeks on that campus, students take courses online, and clinical and residency requirements are met through arrangement with hospitals and clinics in each student's local community. Currently over 2,000 students are enrolled, and those completing the degrees achieve top scores on the national nursing exam.
On-campus weekend programs at Sweet Briar could lead to degrees in business and similar fields and attract participants from across Virginia and DC who might welcome opportunities to spend weekends in a beautiful mountain setting and complete academic degrees at the same time. Such models seem appropriate for consideration by Sweet Briar, but as late as April of 2016, there was no indication that the college has laid any groundwork for such innovations.
President Stone mentioned a student-faculty ratio of 7 or 8 to 1 that has existed for decades at Sweet Briar; currently the ratio is closer to 3-1. With roughly 40 majors and a normal teaching load of 3 courses per semester (reflected by recent ads seeking new faculty), reductions in the number of majors offered and increases in the numbers of hours each faculty member has to teach are changes critical to the sustainability of the institution. Again, there is no evidence that cost reductions include increasing teaching loads.
Despite the fact that the college touts the loyalty of faculty who have stayed at the college during its recent challenges and the numbers of students taught by each faculty member remains low, the Sweet Briar website continues to list multiple openings for various ranks in the professoriate. A major task for the college is to determine what degrees offer at least some assurance of enrollments and are not already offered by a majority of the colleges similar to Sweet Briar – and at a lower tuition. But there has been no information offered on the Sweet Briar website where board meetings are summarized to indicate that changes in numbers and types of courses or faculty are forthcoming. Despite the looming threat of closure, it seems the institution continues to believe that the way to survive is to remain the same—that the way to get out of a hole dug by mistakes is to dig it deeper with more.
Author Perspective: Analyst
You Might Also Like