Delivering Higher Education's Workforce and Community Access Mission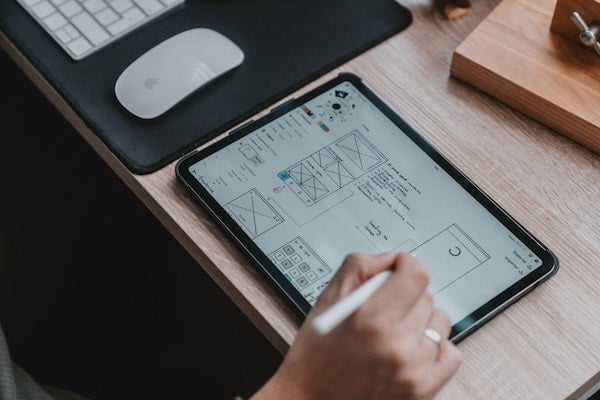 Community and technical colleges serve essential missions. They create pathways to sustainable work for underserved audiences, respond to and fill emerging labor market gaps, and they do this work while maintaining a focus on accessible education for all who need it. And, when offering non-credit programming, they're also competing against multiple actors.
Standing out in this space requires a specific mentality and approach to managing the business of the college. This interview is drawn from a webinar recently hosted by Modern Campus, featuring a discussion with Kara Monroe and Mark Mronzinski. They reflect on what it takes to serve learners in this challenging environment and share some insights into the technologies they use to deliver a high-quality experience.
The EvoLLLution (Evo): How do we create more support and recognition for non-credit program types?
Kara Monroe (KM): We need to create more interlinkages and crosswalks between our institutions and more opportunities for students to build off their non-credit certificates.
Our customer, in this case the learner in a non-credit setting, completed a very rigorous course of study and earned a certificate. They followed up with us, saying they'd like to continue their education and asking what they could transfer into using their certificate. While Ivy Tech is known nationally for its robust crosswalks and for prior learning assessment for military credit, this particular program is not one that we recognize. Essentially, unless we do a detailed prior learning assessment—that students themselves have to pay for—that student wouldn't have been able to progress with their education.
We've got to remove all of the friction that the student feels in that system. If we're offering learning, we should be certifying the quality of that learning—regardless of whether it's in our credit or non-credit programs. Our policies should then adapt and grow to make sure students get credit where credit is due.
Mark Mrozinski (MM): I absolutely agree; we need to stop thinking in terms of the non-credit and credit-bearing "sides of house." To the student, we're just one institution.
We need to help employers understand their needs. Often, employers will require at the least a bachelor's degree for a job, but then we talk to them about the skills needed for the job. Once you have that conversation of course, it opens their mind to alternative credentials, and even the value of non-credit instruction.
Support continues to be weak in the higher education establishment, and that's clear in the design of federal funding models. There's a bill that would change Pell Grants—allowing funding for non-credit and short-term training—currently sitting in committee, but it hasn't moved forward in months. It would fundamentally change the postsecondary landscape to make non-credit instruction fundable through the nation's primary means for higher education payment.
Ultimately, change can be moved here by continuing to focus on skills, competencies and outcomes from non-credit instruction. We also need to think about our offerings in terms of "solutions" rather than "products." Finally, we need to bring the whole college in as a solutions-provider for employers' talent pipelines. When we engage employers in that arena, we're representing the entire college with all of the resources available to us, including academic programs, non-credit programs, apprenticeships and customized training.
Evo: What does a modern student-customer expect from their college experience?
KM: UMUC's finding that students will leave an institution after three bad administrative experiences is very true. We can indeed see that when a student encounters two or three problems, they just leave. We'll never get them back, and we lose value within the community because that student will talk about us in negative terms.
The current adult learner wants a seamless, easy, simple process that they can complete online or at 10 PM—whenever they have the time for it. I can get my groceries delivered now, and I can do nearly 100% of my banking online. Community colleges have to move closer to that model.
We also have to reduce all the shadow systems we have working alongside one another. In higher education, we have "turf issues" around these areas, and we're going to have to give them up if we're going to achieve what our students really need and want.
MM: The onboarding experience is critical especially when looking for non-credit. When students are searching for degree programs, they have limited choice. When looking for non-credit, they have many providers to choose from. They do a Google search, and hopefully we appear near the top. If they try to register online and run into a barrier, they go to the next one on the list.
Think of how many times your registration system might block somebody, whether it's because of a possible duplicate in the system or because of a hold on the account for some reason. Think of all the barriers that get put up.
Our students believe they should be able to easily engage with the college online, and if the organization can't figure out how to do that, then they're not interested in us. That's a pretty high standard.
Evo: What systems are you both using to manage non-credit registrations, students and programs?
KM: We are a Banner school, and we use Banner for our credit registration and the FlexReg product, which I believe is also from Ellucian, for our non-credit registration.
Those two systems don't talk to each other very nicely even though they're from the same vendor, so we're trying to bring on another system to merge that data in-house.
MM: At Harper College we're also a Banner school, and we used to use FlexReg for non-credit registration as well. But we found several limitations in the software, which Ellucian would probably freely admit to. We went out for RFP and selected Destiny One to be our non-credit platform with select integrations from Banner.
We are in our second year of that implementation, and it's working really well for us. One of the things we've discovered through the process is how tied folks inside the college are to their own processes, which might not be serving students well.
My mantra through the implementation was always, "We want to make this as easy as possible for students." The first priority is the student. Internal processes are often driven by our existing business practices, but they don't serve the student at all.The original college IT infrastructure—the registration software systems, the student systems—were built actually around the buildings that we had on our campus, rather than the possibilities presented by the digital environment.
It's very hard to break down those silos because we still have discreet offices that manage those processes. But we were committed to doing it, in creating an experience that mirrored what they were experiencing in any online and shopping environment because we knew that if they weren't able to accomplish what they needed to accomplish, they were going to go to the next provider on the list.
Evo: Mark, you mentioned some positive results since implementing your new system at Harper College. Could you share some of those metrics?
MM: Prior to Destiny, our online registration rate was about 35%. We provided a robust call center to take telephone registrations. After moving to Destiny, the online registration rate is over 90%. We still provide call-in registration, but obviously it's done on a much smaller scale.
I'm not going to force students into any registration modality. I'm going to offer them options. What that increase shows is that, with our old system, prospective students ran into roadblocks and then had to call in to accomplish their registration. Now 90% are successful from the get-go.
That is probably the most powerful indicator for process improvement.
This interview has been edited for length and clarity.
Author Perspective: Administrator
Author Perspective: Community College
You Might Also Like