Author Profile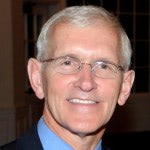 Steve Gunderson | President, Association for Private Sector Colleges and Universities
Current Position and Past Experience
Steve Gunderson was named President and CEO of the
Association of Private Sector Colleges and Universities
in January 2012. His appointment continues an entire career of leadership and engagement in the education and workforce investment challenges facing America's citizens.
Gunderson was first elected to the Wisconsin State Legislature at 23. After three terms, Gunderson served 16 years in the U.S. Congress and was a recognized leader on agriculture, education, employment policy, health care and human rights issues. Gunderson spent six years as president and chief executive officer of the Council on Foundations. One of his many priorities at the Council was education and workforce investment.
Gunderson recently published his latest book,
The New Middle Class: Creating Wealth, Wages, and Opportunity in the 21st Century
.
Education, Honors and Achievements
Gunderson graduated from the University of Wisconsin – Madison with a degree in Political Science. He then completed studies at Brown School of Broadcasting in Minneapolis.
Personal Details and Community Involvement
Gunderson serves on various nonprofit boards including Lutheran World Relief, The Gettysburg Theological Seminary and The White House Fellows Selection Commission.
Connect
The Association of Private Sector Colleges and Universities can be found on
Facebook
and
Twitter
.
Articles by this author: