Author Profile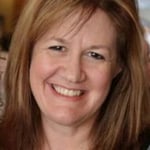 Stephanie Geyer | Director of Digital Strategy and Innovation, University of Montana
Current Position and Past Experience
Stephanie Geyer is the Director of Digital Strategy and Innovation at the University of Montana. Prior to her time at UM, Geyer was self-employed, providing key insight and bringing three decades of expertise in higher ed marketing to colleges, universities, and organizations all over the United States. Geyer is also a Modern Campus alum. She worked as both our Chief Marketing Officer (acting) and a Marketing Consultant from May 2020 until March 2021.
Education, Honors and Achievements
Geyer has an MBA Certificate from Tulane University in New Orleans. She also earned her Bachelor of Arts in Mass Communication/Media Studies from Bloomsburg University of Pennsylvania.
Connect
You can connect with Stephanie Geyer on
LinkedIn
Articles by this author: