Author Profile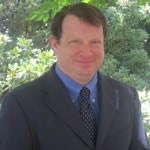 Paul Weinstein | Director of the Graduate Program in Public Management, Johns Hopkins University
Current Position and Past Experience
Paul Weinstein Jr. is the Director of the Graduate Program in Public Management at John Hopkins University. Weinstein is also a Senior Advisor to the Moment of Truth/Committee for a Responsible Federal Budget, a Consultant with the Promontory Interfinancial Network and a self-employed author.
Weinstein has also served as a Visiting Fellow with John Hopkins University, as a Senior Advisor with the Bipartisan National Commission on Fiscal Responsibility and Reform, as a Chief Operating Officer/Senior Fellow for the Progressive Policy Institute, and as a Chief Analyst with the Promontory Interfinancial Network.
Weinstein is also a veteran of two presidential administrations and has advised a number of leading American politicians on economic and domestic policy.
He is the co-author of the textbook The Art of Policymaking, which has been used at over 50 universities and colleges. He has also contributed chapters to several books and authored 15 published papers. His writing has appeared in The Boston Globe, The Baltimore Sun, New York Newsday, Forbes, Investor's Business Daily, and The Politico among others.
Education, Honors and Achievements
Weinstein received his BSFS in International Relations from Georgetown University in 1985. In 1987, he completed his Masters in International Economics at Columbia University.
Connect
Paul Weinstein Jr. can be found on
LinkedIn
.
Articles by this author: