Author Profile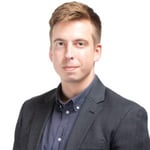 Michael Prebil | Program Associate with the Center on Education and Skills, New America
Current Position and Past Experience
Michael Prebil is a Policy Analyst at the Center on Education and Skills at New America (CESNA). He joined the Education Policy program in September 2016 as an intern with CESNA and the higher education team. He then worked as a Program Associate at the Center on Education and Skills for over two years, before taking up his current position. In his capacity as Program Associate, Prebil supported CESNA's research and advocacy across a wide range of initiatives pertaining to apprenticeship, federal and state policy, and sector-specific concerns such as cybersecurity workforce development. His work focuses on credentialing and education models that prepare learners to succeed in school and at work in a fast-changing global economy.
Education, Honors and Achievements
Prebil holds a Bachelor of Arts in History from McGill University and has completed a graduate certificate program in International Relations at the Johns Hopkins University School of Advanced International Studies.
Personal Details and Community Involvement
Prebil worked for many years as a bicycle mechanic, a trade he learned primarily on-the-job. In 2008, he helped to found the Flat bicycle collective in Montreal, a hands-off cooperative teaching shop based at McGill.
Connect
You can connect with Michael Prebil on
LinkedIn
, follow him on
Twitter
, or read his work on
New America's site
.
Articles by this author: