Author Profile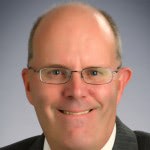 Mark Greenfield | Digital Strategist, University of Buffalo
Current Position and Past Experience
Since 2015, Mark Greenfield has been the Digital Strategist with the University at Buffalo. He has been with the University since 1987, starting as the Supervisor of Media Equipment Services and then as the Web Development Manager in the CIO's Office before stepping into his current role.
Since 1994, Greenfield has been providing consulting services on all things web to a wide variety of clients, primarily in higher education. He assists organizations in developing strategies that leverage the full potential of emerging web technologies. He specializes in strategic planning, web governance and management, social media strategy, user centered design, emerging technologies and web accessibility.
Mark has also served as a visiting instructor in UB's former School of Informatics. His research interests include emerging technologies, social media, the mobile web, the Millennial Generation and their use of technology, and the impact of globalization and technology on the academy.
Education, Honors and Achievements
Since 2010, Greenfield has served on the Board of Directors for the Higher Education Web Professionals Association. He is also the Conference Chair for the 2013 Higher Education Web Professionals Association Annual Conference.
From 2009-2011, Greenfield was on the Programming Committee for the HighEdWeb Conference where he served as the Social Media Track Chair. He was on the Advisory Board for the 2011 eduWeb Conference and on the Advisory Board for the PSEWeb Conference.
Personal Details and Community Involvement
Born and raised in Hamburg New York, Mark currently resides in Clarence. His other interests include sports and music. An avid golfer and tennis player, he has retired from his favorite sport of lacrosse. He has held many coaching positions including lacrosse at Hamburg High School, The Nichols School, and Buffalo State College; and Girl's Tennis at Hamburg High School. Mark coached the UB Men's Lacrosse team for 11 years where he compiled a 170 – 45 record and led UB to national prominence on the college club lacrosse scene.
Connect
You can find Greenfield on the web via
Higher Education Web Consulting
and on Twitter
@markgr
.
Articles by this author: