Author Profile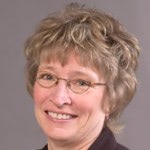 Laura Weidner | Dean of Workforce Development (Retired), Anne Arundel Community College
Current Position and Past Experience
Laura Weidner is currently a contributing faculty member of Walden University, a role she has served in since 2011. She retired as Dean of Workforce Development at Anne Arundel Community College in 2013 after seven years in the position, and 16 years at the college. Weidner has over 25 years in workforce development and education at the community college level. She is currently putting that wealth of experience to use as a consulting with Don Cameron and Associates, where she helps to assess and train community college leaders and staff in workforce development.

Weidner served AACC in many capacities. While executive director of the college's community and professional programs, she served as a liaison between community college credit and noncredit divisions, developing and delivering educational programs for agencies, businesses and the general public. Weidner also created a new developmental reading department, revised curriculum to be outcomes-based and oversaw all college initiatives for under-prepared students. She has successfully written and won numerous state and federal grants and contracts.

Education, Honors and Achievements
Weidner earned her Bachelor's degree in History from Frostburg State University, her Masters degree in Reading from Johns Hopkins University and her Doctorate in Community College Leadership from Walden University.
Articles by this author: