Author Profile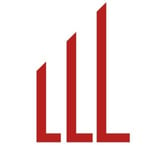 Kim Scalzo | Executive Director of Open SUNY, State University of New York
Current Position and Past Experience
Kim Scalzo currently serves as the Executive Director for Open SUNY at State University of New York. For the five years preceding the launch of Open SUNY, Scalzo served as Director for SUNY Center for Professional Development. Prior to joining SUNY, Scalzo was an administrator at the Rensselaer Polytechnic Institute where she started as the Director of Professional and Distance Education Program, and moved on to serve as the Director of Distributed Education and Multimedia before a four year term as the Director of Outreach Programs.
Scalzo is deeply involved with the International Association for Continuing Engineering Education (IACEE). She is the currently sitting President of IACEE, her third term in the IACEE executive. From 2012 to 2014, Scalzo served as the association's First Vice President and from 2008-2012she served as Vice President for Products and Services.
Education, Honors and Achievements
Scalzo earned her B.S. in Computer Science from SUNY Plattsburgh and her MSED in College Student Personnel from The College of Saint Rose. She has also earned a Certificate in Leadership Development Program from the Center for Creative Leadership.
Connect
You can connect with Kim Scalzo on
LinkedIn
.
Articles by this author: