Mapping the Transforming Role of Continuing Ed on University Campuses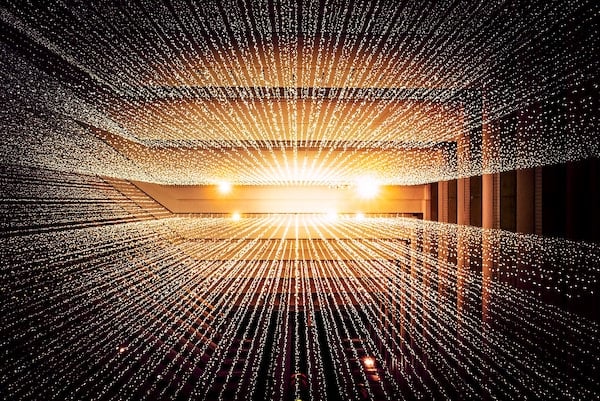 The higher education industry is evolving rapidly, requiring colleges and universities to adopt new approaches to serve a shifting audience. The traditional market of 18-year-old high school graduates isn't disappearing. But this market alone will not sustain the majority of colleges and universities operating in this space. In this interview, Kim Scalzo reflects on the changing postsecondary landscape and shares her thoughts on how continuing and professional education (CE) divisions can take the reins to drive this transformation on their campuses.
The EvoLLLution (Evo): Why is more attention being paid to CE today than ever before?
Kim Scalzo (KS): There are a few factors contributing to that. First, enrollment of traditional learners is declining in many areas of the country as a result of broad demographic shifts. Institutions are therefore finding ways to grow enrollment, while also responding to increasing need from lifelong learners—people already in the workforce—to upgrade their skills.
Building off that, the growth of online learning is fundamentally changing higher education's audience. The primary audience for online programming is learners who are already in the workforce. Given what we've seen with MOOCs and with other online programs, it's clear that we're serving more non-traditional, adult learners who are working full time. Importantly, there's a broader understanding that learners today come to higher education through many different paths. They come in at multiple different entry points, not just straight out of high school.
Colleges and universities are starting to see the market opportunity that non-traditional students represent and are turning to CE to help them serve that demographic.
Evo: Does there tend to be an expectation that students who initially enroll in a non-credit or CE offering will eventually matriculate into a traditional program based on main campus?
KS: There certainly are more conversations about the audience of non-credit learners that we serve as a potential market for coming into our credit-bearing programs. At SUNY we have over 400,000 students enrolled in credit programs, but we touch more than a million individuals with our non-credit offerings. That number has started to get people's attention.
There are a number of students on the non-credit side who see non-credit activity as a pathway to credit-bearing activity. We're certainly talking a lot more about non-credit to credit paths, and microcredentialing is a mechanism that's helping make this discussion more tangible.
Evo: Broadly, how do you expect a wider adoption of CE best practices to influence the work of the university as a whole?
KS: There are a number of critical areas where CE best practices are pushing us to rethink the operations of the broader institution.
First, CE is affecting how we think about credentials. We're thinking about microcredentials on their own terms, as something other than a formal credit-based certificate or degree program. It's forcing the entire university community to seriously consider what non-credit certificates mean. And, beyond that, it's forcing thought on what different credentials communicate in terms of student competency and knowledge.
We're also rethinking how we deliver programming, in terms of format and packaging. We're thinking more about offering programming online or in hybrid models. We're also thinking more seriously about what students are required to do on-campus and what they can do online instead. And the truth of the matter is that the increased capacity for delivering a great online educational experience has resulted from the work of CE. The entire design concept for an offering built for adults is different than that of what's traditionally been designed for 18- to 22-year olds, but both types of learners benefit from that diversification of modality.
Third, the work of CE is affecting how universities think about recruiting students. Traditionally, universities operate on a defined annual recruitment cycle geared toward students graduating from high schools. All events happened simultaneously (college fairs, application submissions, etc), and enrollment decisions were also made at the same time. CE has traditionally had a more aggressive approach to recruiting that isn't based on the assumption that students will simply enroll with us. We have to find them. We have to cultivate them. We have to make the value proposition work for them. Those approaches, those messages, those timelines and those strategies are starting to filter through to the rest of the college. There's more emphasis on digital marketing strategies institution-wide.
Finally, the services we're providing students are evolving. In CE, there's always been a customer service mentality applied to student service. We have always looked to be more customer friendly, more efficient and more streamlined. This certainly isn't the typical approach colleges take to service provision for residential students, but that's starting to change too.
Evo: How does this conversation progress from theory to practice?
KS: It takes awareness from senior leadership about what the opportunity is to serve non-traditional students and deliver on a lifelong learning mission.
At the system level, this is our second chancellor who understands the role of the university is not just to serve students as they first come to us right out of high school, but that our mission is about access to education. When we look at that full education pipeline, the full spectrum of learners in our state who need to be served extends all the way through people's careers.
Evo: CE divisions have traditionally been innovators, facilitated by their position on the periphery of the institution. As CE moves to the core of the university—and their work starts to garner more attention (and oversight)—will it be possible to maintain this innovative culture?
KS: An important starting point is that, for much of higher ed, the role that universities play in receiving 18 year olds right out of high school and delivering a residential collegiate experience where they graduate and go out and get a job is still necessary. However, what I think is happening is a recognition that that's not all there is; in addition to that service, we're also serving lifelong learners.
My hope is that institutions recognize where the success in CE has been—in terms of innovating on programming design, student recruitment, service delivery, etc—and apply those principles to the core part of the university. The institutions that apply those CE best practices to the whole university are going be incredibly successful.
We're seeing institutions closing their doors across the postsecondary landscape and those institutions tend to be that unable to be innovative in the way they design, deliver and support education. Colleges and universities that stick to the status quo will be putting their sustainability at risk.
Evo: Is there any one model for how CE will operate in universities of the future?
KS: I don't think there's a one-size-fits-all model for what CE and the future university will look like. The Georgia Tech model, for example, has a division of professional education that serves as the landing spot for non-traditional learners, but it offers both credit and non-credit programming and it leverages the faculty in the academic schools across the institution. At other places, you see professional education as its own academic unit, with its own programming its own faculty, and its own separate administrative and bureaucratic tools and approaches. Then there are other schools that are shifting CE into a service provider role where they help every division change gears to focus on lifelong learners.
There are multiple models that can work. The key is understanding the overall mission of the university and then designing an organizational approach that will enable the university to serve its target market in a way that it can be successful.
At SUNY, we're currently talking about what that organizational model will look like, especially as we look to grow beyond Open SUNY.
I don't think there's a one-size-fits-all, silver bullet model. Each institution is going to have to figure out what makes the most sense for them to achieve their strategy.
Evo: What do CE leaders need to do to be part of the strategic conversations around organizational model and institutional futures happening on their own campuses?
KS: I would recommend that CE leaders do what they can to get visibility with faculty and academic leadership about how they can help their institutions reach new markets of online and post-traditional learners. If faculty and academic leaders see the role they can plan they're going to engage with CE and leverage what's available within the CE unit. More importantly, they're going to want to collaborate and partner in whatever way makes sense. That's a foundational piece to making CE part of the institution's strategic foundation.
If you're part of the academic enterprise, then they almost have a little bit of a leg up in getting the word out about what they're doing in CE. At some institutions, however, CE operates off on the side—almost like its own little business within the university. While this certainly has its advantages from an agility standpoint, the disadvantage is that it's easy for the rest of the institution to overlook or misunderstand what CE does. In that scenario, they have to work really work to communicate the value of the work happening in CE and the revenue CE brings back to the broader university on a regular basis.
Evo: Is there anything you'd like to add about the changing role of CE on a modern university campus?
KS: One other area where CE plays a central role in the transformation of the university is in its relationships with employers. CE leaders typically have connections with businesses, industry and organizations where there's an opportunity for a broader relationship with the institution. That can be in hiring graduates, providing applied learning experiences, funding research or collaborating on other kinds of outreach efforts.
That's another opportunity CE represents at the institution: To deepen bonds with the community. There's usually a team at each institution responsible for external partnership, and sometimes CE is a part of that and sometimes they're not. It's critical for CE leaders to make sure they're a part of that institutional conversation about external partnerships. This isn't just because CE can bring partners to the table. It's also because these external partners are in the market for continuing and ongoing education for their employees, and CE can help to meet that demand.
This interview has been edited for length and clarity.
Author Perspective: Administrator
You Might Also Like