Author Profile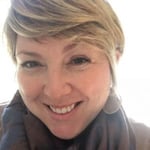 Jennifer Chambers | Associate Vice Provost for Learning Innovation, Duke University
Current Position and Past Experience
Jennifer Chambers is Associate Vice Provost for Learning Innovation at Duke University. Previously, she was Assistant Vice President of Lifelong Learning. Chambers was also the Senior Director of Alumni Education for the Duke Alumni Association.
Education, Honors and Achievements
Chambers earned a Bachelor's in Theatre from Duke University and a Master's in Liberal Arts from Duke University Graduate School. Chambers also completed coursework at NYU Stern School of Business focusing on broadcast management during a study abroad program.
Personal Details and Community Involvement
In her free time Chambers enjoys traveling, often with family and friends. She is also an avid cook, enjoys swimming and generally spending time in or around water, and watching British murder mysteries. She volunteers for the Duke Alumni Admissions Council and is eager to find other volunteer engagement now that she has finished her Master's degree.
Connect
You can connect with Jennifer Chambers on
LinkedIn
Articles by this author: