Author Profile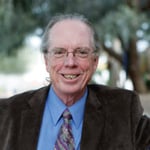 Hank Childers | Executive Director of University Analytics and Institutional Research, University of Arizona
Current Position and Past Experience
Hank Childers currently serves as the Executive Director for University Analytics and Institutional Research (UAIR) at the University of Arizona. For three years, he also taught Business Intelligence in the Graduate MIS program at the Eller College of Management. Previously, Childers held the role of Project Director for the Enterprise Systems Replacement Project, which successfully replaced all of the university's ERP systems, including Business Intelligence.
UAIR combines the functions of business intelligence and institutional research and reports directly to the Provost. This combination is not at this point common for institutions, but it reflects the growing need for enterprise-quality data across all data realms. This data then serves the need for direct access by a growing number of decision-makers at all levels of the institution, as well as by external entities. UAIR is also a leader in employing predictive analytics for student success. Childers has written and spoken on these topics at several national forums and publications, including Educause, Higher Education Data Warehouse Forum (HEDW), Association for Institutional Research (AIR), and American Council on Education (ACE).
Prior to his work at the University of Arizona, he worked in private industry as a consultant for PWC and as a business owner of a Minneapolis-based software development and consulting firm (Cytrol), mostly serving the financial services industry, and usually in the role of project manager.
Education, Honors and Achievements
Childers earned his BA in Philosophy from Purdue University in 1971.
Personal Details and Community Involvement
Childers is married with two children, now grown but still in Tucson. He is active in the Tucson music scene, writing and performing songs as part of the Bright & Childers Quartet.
https://www.facebook.com/BrightAndChilders/
He plays guitar and sings. He also tries hard to hike every week in the mountains around Tucson. This is helpful, because he has a newfound pastime of cooking and sipping wine.
Childers also volunteers in his community by serving as the President of the Board for KXCI Community Radio from 2005-2010.
Connect
You can connect with Childers through
LinkedIn
or
Facebook
. Or at hankc@email.arizona.edu
Articles by this author: