Author Profile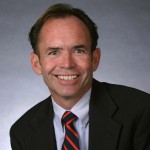 Dennis 'Skip' Parks | Associate Vice President Engagement, California Polytechnic State University
Current Position and Past Experience
Dennis "Skip" Parks is the Assistant Vice President for Engagement at California Polytechnic State University, San Luis Obispo, a role he has held since 2010. At Cal Poly, Parks has also served as Dean of Continuing Education and Outreach. Parks also serves as an Adjunct Instructor at UC Santa Barbara's College of Education.

Prior to joining Cal Poly, Parks served as Associate Dean of the School of Continuing and Professional Studies at the University of Virginia. Other prior professional positions include Associate Dean of the College and Associate Professor at Lake Erie College and Director of the Cleveland Center's Capital University Adult Degree Program.

Education, Honors and Achievements
Parks holds an Ed.D. from the University of Virginia; M.Ed. from Kent State University; and B.A. from Baldwin-Wallace College.

Parks was named the 2010 Person of the Year by the Society of Fire Protection Engineers.

Personal Details and Community Involvement
Parks was President of the Association for Continuing Higher Education in 2007 and Co-Local Arrangements Chair for ACHE's annual international meeting in Los Angeles in October, 2006.
Articles by this author:
As we struggle to recover from the worst economic set-back since the great depression, the question...