Author Profile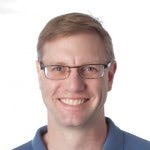 David Vacchi | Chair of the Veterans Knowledge Community, NASPA – Student Affairs Administrators in Higher Education
Current Position and Past Experience
David Vacchi is currently the Chair of the Veterans Knowledge Community at NAPSA-Student Affairs Administrators in Higher Education. He is also an Adjunct Professor at UMass Amherst's Commonwealth College and at the University of Massachusetts.
Prior to this, Vacchi was the Research and Publications Representative and the Region 1 Veterans' Knowledge Community Chair at NAPSA.
Vacchi is also a US Army Veteran, having served from 1988 to 2009.
Education, Honors and Achievements
Vacchi earned his BS from Purdue University in 1988. He completed his Masters at Central Michigan University in 1997 while on Active Duty. He is currently a Doctoral Student at the University of Massachusetts-Amherst.
Vacchi is the recipient of the 2012 NAPSA Foundation Small Research Grant.
Connect
David Vacchi can be found on
LinkedIn
.
Articles by this author:
The population of student veterans is growing at colleges and universities across the US, but this...