Author Profile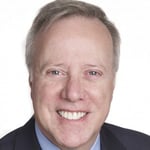 Daniel Szpiro | Dean of the School of Professional Programs, Marist College
Current Position and Past Experience
Daniel Szpiro is the Dean of the School of Professional Programs and the Assistant Vice President (Academic) at Marist College. Previously, Szpiro served as Dean of Executive Education and Professor of Accounting at the Jack Welch Management Institute at Strayer University. Szpiro started at The Jack Welch Management Institute as the Academic Dean and Senior Vice Provost. For nine years prior, Szpiro worked at Samuel Curtis Johnson Graduate School of Management at Cornell University as a Faculty Member and an Administrator. During his time at Cornell University, Szpiro was Director of the Cornell-Queen's Executive MBA program from 2004 until 2011. Concurrently, Szpiro served as an Assistant Dean, and then the Associate Dean for the Executive Education program at Cornell University. Since 1997, Szpiro is a Visiting Professor for the Executive MBA and General Management Programs at IEDC-Bled School of Management.
Szpiro is also a Council Member for the University Council at Queen's University.
Education, Honors and Achievements
Szpiro earned his B.Sc in Biology from University of Waterloo and his MBA with a focus on Finance and Accounting from Queen's University. He earned an M.Sc in International Accounting and Finance from the London School of Economics and Political Science and his PhD in Business Administration from the University of Western Ontario.
Szpiro earned the Teacher of the Year Award from Comite de Recrutement Inter-Universitaire and L'Ordre des CMA du Quebec in 1999. Szpiro was also awarded with a Doctoral Fellowship and a Graduate Research Fellowship from the University of Western Ontario.
Connect
You can find Szpiro on
LinkedIn
and via Twitter
@dszpiro
.
Articles by this author: