Author Profile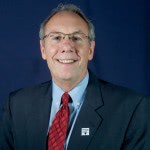 Craig Weidemann | Vice President for Outreach and Vice Provost for Online Education, The Pennsylvania State University
Current Position and Past Experience
Craig Weidemann is currently the Vice Provost for Online Education and the Vice President for Outreach at The Pennsylvania State University. He has served at Penn State since 2003.
Prior to joining the university, Weidemann held administrative positions at The Johns Hopkins University, University of Illinois at Champaign-Urbana and University of Maryland, Baltimore County.
Weidemann is a nationally recognized leader in engaged scholarship, leadership and online learning.
Education, Honors and Achievements
Weidemann holds a bachelor's degree from Illinois State University, a master's degree from the University of Illinois at Springfield and a doctorate in educational psychology from the University of Georgia in Athens.
Weidemann received the Julius M. Nolte Award from the University Professional and Continuing Education Association as well as the Professional Achievement Alumni Award from the University of Georgia.
Personal Details and Community Involvement
Weidemann previously served on the Board of Directors of Special Olympics of Pennsylvania, Inc. and currently serves on the Board of Directors of the Centre County Youth Service Bureau. He is also a member of the Pennsylvania Workforce Investment Board.
Connect
Craig Weidemann can be found on
LinkedIn
.
Articles by this author: