Author Profile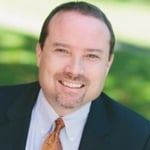 Brian Williams | Vice President, Associated Colleges of the Midwest
Current Position and Past Experience
Brian Williams serves as Vice President and Director of Faculty Development and Grant Projects at the Associated Colleges of the Midwest (ACM.)

Prior to joining the ACM, Williams served as Vice President of Advancement at both Knox College and Antioch College. Prior to his work in college administration, Williams taught on the writing faculties at Northwestern and Cornell University law schools for seven years.

In addition to his experience in higher education, Williams served for seven years as Vice President of Development at The Children's Museum of Indianapolis.

Williams began his career as an attorney while practicing with Vedder Price's Chicago office for two years in the early nineties, after having served for one year as a Judicial Clerk to Judge Michael S. Kanne of the United States Court of Appeals for the Seventh Circuit.

Education, Honors and Achievements
Williams holds a BA in American Studies from Knox College, a law degree from Indiana University - Bloomington, and an MA in American History from the University of Wisconsin - Madison.

Personal Details and Community Involvement
Williams enjoys playing acoustic guitar with friends, long dinners with good conversation partners, outdoor activities of all types, and working with other non-profit organizations supporting children and youth.


Articles by this author: