How Boot Camps Are Shifting the Continuing Ed Space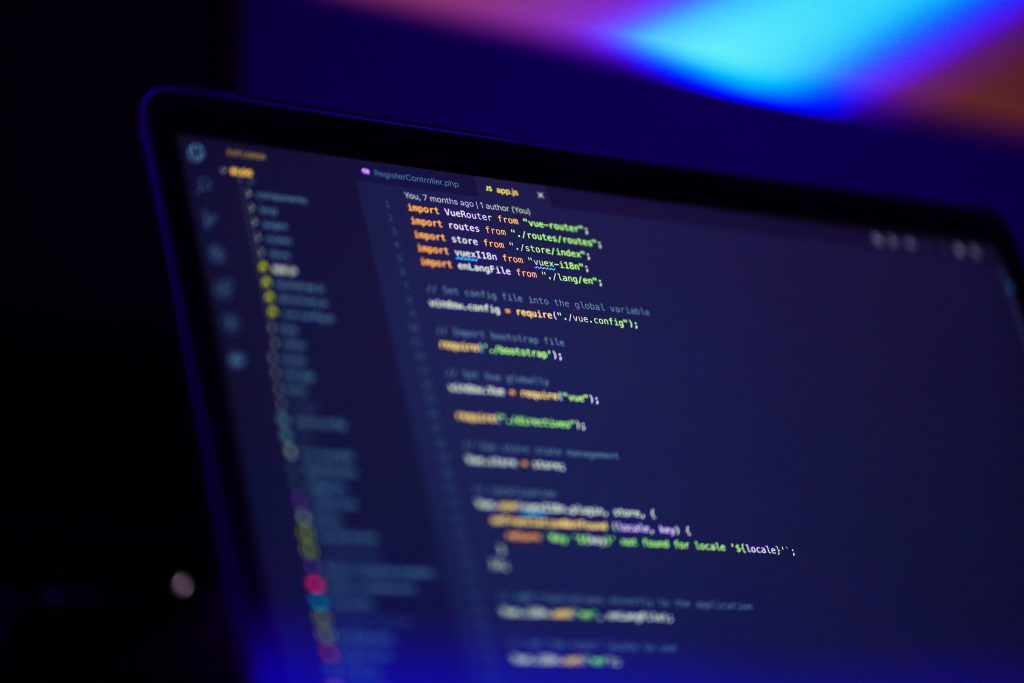 Boot camps are a fast and effective way to quickly familiarize students with new concepts in a cost-efficient manner. By partnering with other institutions in the area, more students are able to get the training employers are looking for.
The EvoLLLution (Evo): Why are coding boot camps generating so much excitement in the higher ed space?
Andrea Sisneros-Wichman (ASW): Coding boot camps really started being a thing around 2013, 2014, maybe a little earlier in some other areas. But in 2014, our college acquired a private coding boot camp here in New Mexico and became the first higher ed institution in the country with one. And we've been running them for just about eight years now.
It began disrupting the higher ed space a long time ago and, specifically, in our community. Now they're everywhere, which has to do with the fact that learners continue to want to learn differently and learn very specific technology skills without going through all the prerequisites required by traditional college programs. Obviously, tech jobs continue to increase in popularity, and they pay very well. So, it's a very appealing thing for a job-seeker.
When we first started running these boot camps, we thought the average age of our students would be around 18, like the kids who don't see themselves as traditional college students. But we quickly learned that wasn't our audience. Our audience is career changers, with the average age being 35.
Trends started forming way back then. The pandemic then displaced millions of American workers from their jobs, which changed everything drastically. All non-degree credentials and non-credit programs have grown significantly over the last couple of years because people just need to retrain and get back to work quickly.
In the higher ed space, this was part of our strategy from the beginning. It's a revenue diversification strategy. We have a different funding formula for these boot camps. It's another way for colleges to find ways to generate revenues, so they're not always relying on state funding.
Evo: How do boot camp-style offerings help colleges stay responsive to the needs of a fast-changing labor market?
ASW: One reason is we can update our curriculum much quicker. Degree programs can take up to two years to update. There are some exceptions, but by the time they go through all the committees and boards get approval, the technology has often become out of date, whereas we update our curriculum every time we teach it to the latest stable version.
Companies want coders right away because they need people with practical application experience using this modern technology. But we also find they like a good mix of people who have been through traditional university programs—computer scientists in addition to the coding boot camp students. The coding boot campers don't always know the theory. They may not know why their code works—they just know how to make it work.
But many companies need people who can also write more complicated algorithms and do more computer science-y parts, so a mix of those people really helps companies stay ahead of the game.
Evo: What did it take to establish the partnerships with Doña Ana Community College and Amarillo College to expand the reach of the boot camps?
ASW: We've been doing this since 2014, and we were early in the higher ed space. Over the years, many colleges from around the country have reached out, saying, "Can you teach us how to do this? Can you sell us your curriculum?" It's a complicated curriculum, so we weren't prepared to do that until we realized the demand is there. We need to help our partners figure this out. So, we actually took one of our boot camp instructors off teaching for a couple of cycles to allow him to focus on this effort.
We worked together to create a package to license our boot camp curriculum. And once we were able to do that, we felt like we really had a product to offer all these partners. Our first partner was Doña Ana Community College. We had a grant that covered initial licensing fees, so they were kind of our guinea pig, which they were happy to be. Because of that grant, the first year of funding was provided.
We were able to get Doña Ana prepared to offer a boot camp. They specifically chose our full-stack web development boot camp. We offer eight different boot camps now. Our second partner, Amarillo College actually started exploring ways to partner with us way before we were ready to license our boot camp years ago.
We also have a big makerspace here in town. It formed partnership that have been going on for many years now between Amarillo College in Texas and us at Central New Mexico Community College. They knew we were working on licensing our boot camps and had said all along they wanted to know when we're ready.
We trained Amarillo's staff and instructors last fall, so they could start their first boot camp in January, and they're just rocking it. The package we put together really seemed to work and benefit them. We've had many other calls with other partners. We haven't quite settled on anything yet, but I think it's only a matter of time before we're licensing our Internet of Things and Data Science boot camps because interest just keeps growing. And it's very expensive for an entity to start a large program like this, but the way we offer our licensing is more affordable than starting from scratch.
Evo: What do other institutions get out of the partnership they've established with CNM?
ASW: The most valuable lessons we can share with other institutions is how to leverage existing college resources to help students succeed and keep the cost of running the boot camps down—more of the management side than the instructional side.
We learned that lesson early on. They didn't just want the curriculum. They were like, "But how do you register people? And how do you know they're the right student? How do you advise them?" So, we quickly built that into our own model. And it took us years of learning lessons to get here, but we have a big staff that supports our boot camps.
We have an employer relations manager, who teaches the students professional development and soft skills—like the specific tech words to use on LinkedIn to get a job—but he also goes out to people in the industry and makes sure they're engaged with the boot camp. He brings in industry for guest speakers and practice interviews. And we do a large demo of the capstone projects.
By the time our students graduate, they've interacted with at least six employers or potential employers. And we also have a boot camp success manager. CNM has a long history of coaching as a resource for students. We do a lot to help our partners like Amarillo. They didn't use Lumens (our student registration system), so we talked through how they could use their existing systems, advisors and job services staff. I know many business-to-business coding boot camps now. Our business-to-university coding boot camps are partnering with other colleges, but we have the experience of actually being integrated within the college longer than anyone else. I feel like that's a big part of the value we give our partners.
Evo: How do you see the boot camp model continuing to intersect with traditional higher education models over the long term?
ASW: One thing we're doing that currently intersects with the credit side is creating credit-for-prior-learning pathways. If somebody, for example, takes one of our boot camps, they're eligible for college credit. To clarify, they are non-credit students, but if somebody were to finish a boot camp and apply to a similar program on the credit side, they don't have to retake similar classes. They just get credit. Our boot camps cover somewhere between 18 and 24 credit hours.
Some students actually take a semester off from their credit program, do one of our boot camps and then graduate sooner. We're also seeing it work the other way, too, where they finish their degree but want to learn a certain technology stack, so they'll come back and do a boot camp after their degree.
And we partner very closely with the Computer Information Systems program on our credit side to make sure those pathways exist and that we're talking about them. About 80 students have taken advantage of credit for prior learning over the last few years, which is actually more than we thought. These people got hundreds of credit hours at no additional cost, and it helped them complete more quickly, which is fantastic because they do graduate, it's such a big win for the college overall.
It's not just college credit for the technical classes. If you finish our full-stack web development boot camp, you're not just getting credit for an entry-level JavaScript position because our boot camps take such a whole-person approach. We're also teaching them skills like project management and public speaking because they have to be able to present to employers.
So, they get college credit for some soft skills classes, too, like business professionalism. Not that everyone needs a degree to get a job after a boot camp, but some want one. Some people want to continue their education, as we all always should.
This interview was edited for length and clarity.
Author Perspective: Administrator
Author Perspective: Community College
You Might Also Like