Higher Education in a Post-Pandemic Society (Part 3)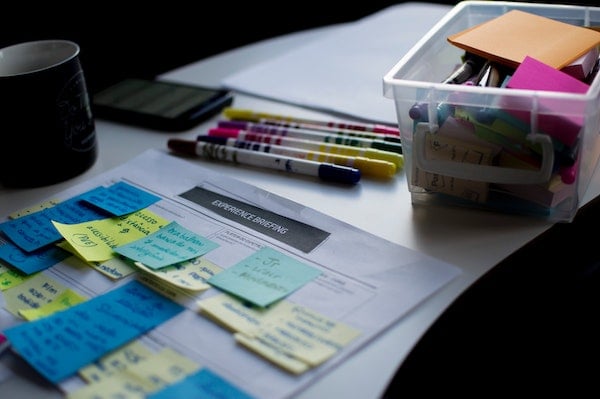 The pandemic has moved us into what could be considered the "relational age." What happens on one side of the world soon impacts the other; look at how the coronavirus spread. Countries started working together to form effective strategies and solutions to slow down the spread of the virus. People kept in contact with each other through social media, and they united forces to make face masks, distribute food and supplies and volunteer where needed. Essential businesses stepped forward, and their workforce labored overtime. Very possibly, social distancing will become a normality that comes and goes at different times. Communities could form around work, family and schooling that move across technologies, time and location. The workforce may need to be reconfigured at different times and deployed for the most essential work as needed. The professional and educational worlds will need to prepare for and adapt to variable conditions that could quickly emerge.
Prior to the pandemic, higher education couldn't keep up with the industrial demands for college- educated employees. The Institute for the Future estimates that 85% of the jobs in the year 2030 have not yet been created;[i] nevertheless, current curriculum remains aligned to previously existing job markets. At the same time, some scientists suggest that the first person to live to 150 years old may already be born.[ii] This means leading up to the pandemic, higher education was already under tension pressure to change and focus on competencies that better prepare people for long-term learning and shifts in society and work. Now, this holds even truer.
After the pandemic, major economic turnover is inevitable. Some businesses will disappear, some will survive and new ones will emerge; the same could be said about higher education institutions. While work deemed essential will increase in value and retain high demand, some products and services will experience the opposite. An unemployed, yet skilled workforce will emerge. Many will need to retool their skills through additional education to remain employable as businesses reconfigure. We will need new higher education models to meet these demands. The systems that are put into place from this point forward must be strategically malleable so that changes can be made and resources shifted as needed.
Partnerships between education and industry will need to be fortified. They will need to work together to determine what is needed right now and into the future, thus becoming more dependent on symbiotic relationships that allow industries to expand while higher education supports the idea incubation and provides credentials for learning opportunities. For example, some partnerships could form industry hubs to develop new products and services in related fields and training that builds on workforce competencies. Whether the coronavirus pandemic is a onetime event, or if we face additional types of devastations ahead, industry and education needs to be aligned.
An aligned learn-and-work ecosystem will require a competency-based approach that includes integrating assessed knowledge gained from all sources and credentialing incrementally as individuals develop new competencies throughout their life. The transfer of competencies across credentials and work needs to be clearly evident. For example, a student who begins in one field may have competencies that are related to a different one. When those competencies are recognized, validated, and credentialed as the student gains them, they will be able to easily transfer these competencies when transitioning. An ecosystem based on competencies, provides a way for skilled individuals to reconfigure their learning and move into new areas as needs arise. Transferability will be key as well as interoperability across data systems.
The existing linear, terminal degree structure will not work in this new relational world; it is too restrictive and does not recognize what people really know and can do. The rise of micro-credentials and other forms of alternative credentialing prior to the pandemic proves that the traditional structure needed revamping. Incremental credentials–stacked and linked–will most likely increase to provide the needed attestations to reconfigure a dynamic workforce.
One lesson learned so far from the pandemic is that education cannot be totally dependent on delivery models bound to a specific time and/or location. Technology will continue to play an even stronger role in the future of education. Distance platforms will improve and provide more virtual and adaptive experiences and assimilate them into the instructional process. Open educational resources and pedagogy will be more greatly integrated into the curriculum, broadening the community of teachers and learners.
Instruction in this future will need to sharpen its focus. Cognitive science research teaches us that three learning functions are critical to a pedagogy for transitional and stable times: self-assessment, inquiry and transfer. Although self-assessment is usually not considered a valid evaluation tool, it is fundamental to how the brain learns, which seeks to discern: what do I already know, what do I still need to know, and how do I get that information? Future learning assessments need to target how well students can self-assess, engage inquiry and transfer their learning into new or novel situations. Future credentials should include individual competency records that demonstrate how students use their competencies in action.
How we best prepare and adapt for a post-pandemic world is open for discussion. Higher education in our nation is highly decentralized, and like the COVID-19 virus that moved across the nation swiftly but unevenly, the changes coming for individuals and society at large will require quick action on all fronts to put continuous and flexible learning at higher education's core in partnership with employers. Overall, higher education was heading in the right direction but can no longer afford to move slowly. Attention to a common learning language–the universal language of competencies–will be critical. And a commitment to recognizing learning wherever it occurs, and credentialing that learning as it occurs, both affirms it and gives it social value.
This article is the final segment in a three-part series. To read part 2, click here.
References
[i] Institute for the Future (2017). The Next Era of Human/Machine Partnerships: Emerging Technologies' Impact on Society & Work in 2030, (Palo Alto, CA: Institute for the Future, 2017), 14, http://www.iftf.org/fileadmin/user_upload/downloads/th/SR1940_IFTFforDellTechnologies_Human-Machine_070717_readerhigh-res.pdf.
[ii] Purdy, M. The First Person to Live to 150 Has Already Been Born. 2015 https://www.pri.org/stories/2015-08-08/first-person-live-150-has-already-been-born-it-you.
Author Perspective: Administrator
You Might Also Like