Expanding Beyond the Classroom: Adopting a Holistic Focus on Student Formation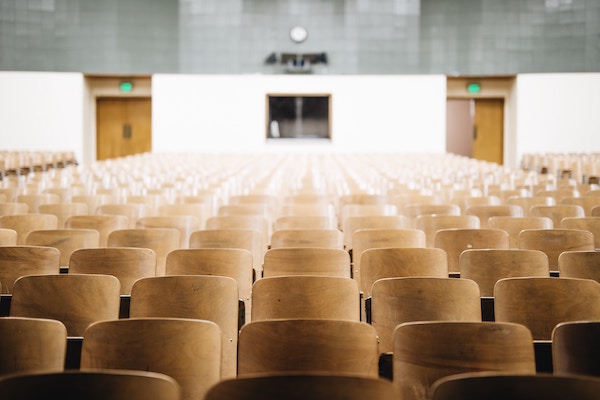 Higher education continues to evolve. Recognizing the needs of society, it has grown from its monastery roots where universities prepared monks who needed to know how to read, write, and understand other languages to better understand the Scripture. Over the centuries, it expanded into the basic education of individuals, further expanded with specializations within the sciences and other fields, and now taking a holistic approach to preparing men and women for life after college.
The individual fields no longer teach only the science of a subject. They teach, they research, they expand the breadth of knowledge. And, they now must include more. Today, they are also involved in the formation of the individuals entering the various sciences.
Student formation is a holistic system of education and preparation. It is an approach in helping students learn to be: To be a business leader, a successful person, a good citizen. Formation is involved as students need to learn how to think (not what to think, but how to critically analyze, decide, etc.), how to act as professionals and how to communicate. Students need to learn "to be" not only academically competent in their field, but also socially, psychologically, spiritually and physically competent in their field.
This formation of students takes on varying roles as we include adults in the mix. The adult student brings work experience that the younger student does not, but the program needs to provide the experience and education to help the person rise to the next level. Students need to be provided opportunities to grow personally and professionally as they further develop their brand, examine options for career growth and to explore new opportunities.
Our world continues to change. In decades past, independence was something that grew stronger and increased with age. Parents gave more and more independence to their children as they grew and developed. Students arrived on the college campus with the requisite academic requirements along with some work experience. Today's parents are more involved in the students' lives and have planned activities and experiences for them. Students arrive on campus with the same requisite academic requirements, but very little, if any, work experience.
Research tells us that approximately 80 percent of students entering higher education have never worked full time. This is changing the role of the traditional business school to provide more formation of the whole student. Successful education no longer involves teaching only the knowledge of a particular field, but adding the experience component and training the student how to be successful in that field. Students also need to understand why they need to know certain things, that they need to be on time, communicate with others, be team players, and work hard to be successful.
At my institution, every course offered in the School of Business requires some type of practical application of the knowledge gained in the course. Academic Affairs works closely with Student Affairs to offer career advising, internships and other experiences that help the student develop in a holistic way. We have spent a great deal of time adding a career knowledge aspect to our curriculum. Advising professionals work with students to develop a resume, build a personal brand, prepare for interviews and enter a career. Students can choose between internships, research projects, study away semesters, or other options designed to prepare them for their next step. As a result, students graduate better prepared to work full time and to go on to graduate schools.
Colleges today find themselves working to "educate the whole person." They now need to work on a deeper level to get know the student better. Student Affairs works closer than ever before with Academic Affairs in helping a student think about and determine what he/she wants to be, what to study and what to do in order to get there, as well as how to develop the plan to get there, and how to act along the way. This holistic education includes lessons on what the job market expects from students as they leave campus—how to be a team player, how to be a leader, how to dress, how to communicate.
Faculty have evolved in this process, also. Over the years, we have seen faculty shift from dedication to their students and the institution, to dedication to their department, to their academic field, and then to their individual career. A formation system harkens faculty to return to the student-centered approach and many younger faculty are answering this call today.
Faculty and staff are working together to engage students in a growth process that engages and empowers students to grow academically, personally, professionally, socially, psychologically, spiritually, and every other way they can. This is not a return to anything but rather a new model that is developing. The successful institutions will be those that understand this concept of student formation, develop the programs to encourage this and implement the programs that shape the future.
Author Perspective: Administrator
You Might Also Like