Your Website: The Ultimate Marketing Tool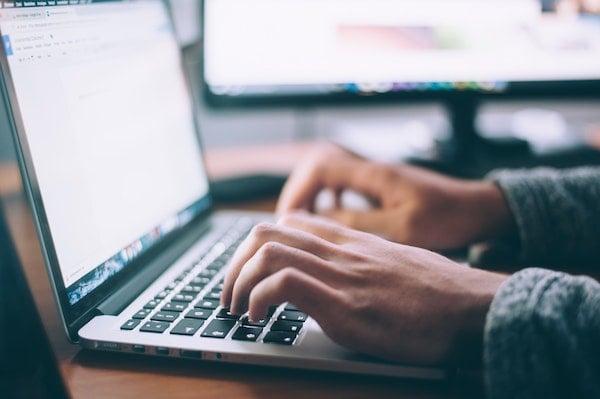 One definite consequence of the 2020 pandemic was increased screen time. Stay home orders, social distancing, closed businesses, kids at home, fear, anxiety, mental health, and risk tolerance, all played a role in forcing us to our phones, tablets, and browsers. Online learning emerged in a significant way for the majority of college and universities across the country (either by force or choice). These factors reiterate the fact that the institutional website is the doorway to communication to all levels of stakeholders. I'd guess that someone reading this article will instantly agree that the digital "face" of the institution is the website and decide that this article won't provide any value.
Think again.
It's 2021, and there has never been a better time to review your website design, content, and messaging, as we (hopefully) reach the tail end of the pandemic later in the year. Decreased enrollment, disruptions in operations, and dissonance in the minds of students, faculty, and administrators on what educational model is right for the future will all play a role in how institutions communicate their value to their potential customers (yes, that means students!). In this article, I'm going to lay out some very simple ideas and best practices to consider as you reengineer or reimagine your website for 2021 and beyond.
Purpose
What is the primary function of your website? At first glance, this may seem like a very simple question with a very simple answer. Let me ask this in a slightly different way, then. Is the purpose of your site to (a) brand your university, to (b) capture potential student interest right now, to (c) cultivate and nurture student interest for the future, or to (d) serve as a conduit for fundraising? If you answered all four, you should be able to go to your site and determine how your site accomplishes all of these things simultaneously–and effectively. Scratching your head a bit? That's OK. A website can do many things, but it can't do all things. Having multiple desired outcomes means that the institutional leadership needs to prioritize its goals. Without some level of prioritization, there will be confusion in content and messaging.
If enrollment growth now is an institutional goal, are potential students being driven to a request for information form or to an apply button? If the goal is to brand the college or university within the marketplace, what content are you showing–text, video, testimonials, faculty profiles, etc.–to separate the institution from the pack? If the goal is to facilitate a donation, it means you don't want potential donors clicking on an "apply" button. What do they see first? These are just a few of the guiding questions that need to be asked and answered as the purpose of the site is defined.
How many of you remember the answer to this question: "How many licks does it take to get to the center of the Tootsie Pop?". In the commercial, the boy takes his Tootsie Pop to a cow, fox, and turtle, with the goal of finding out how many licks it takes to get to the center of the lollipop. All of the animals in the commercial fail to answer the question until the studious owl, in his tam, says, "Let's see… One, twooohooo, three". Three. Brilliant marketing.
Now, change licks to clicks and assume the Tootsie Pop is the action you want your website user to take. Three clicks are probably one tooohooo many. When is the last time you tested it from the user perspective? My point here is that a website can become very content-heavy and lose its purpose. Over the years, career colleges have effectively used their website as an interest capture point–simply to grow enrollment. Here are the programs, apply now. Simple. For larger universities, those posturing as more exclusive, or public land-grant research universities, that simplicity may not satisfy the various stakeholders. That's how a website can become like a company intranet site or a dumping ground for information with no clear purpose.
Testing
What metrics are looked at to demonstrate the effectiveness of your site? There are many ways to measure effectiveness, but having a clear purpose will inherently define the success metrics. Bounce rate, time on page, click-through rate, and lead generation, are just a few of the demonstrable numbers and percentages that can be used to communicate site effectiveness to broader audiences.
Did you know that you can test each one of these metrics by creating duplicate home pages with different content? It's the beauty of split-testing (A/B testing).
When my institution was redesigning its site, we created three versions of our website homepage. We sent a third of our new users, via landing pages, to version A, a third to version B, and a third to version C. Our website's purpose was to capture potential student interest, so the first split-test was to discover the effectiveness of our Hero Image. What image really resonated with students and prompted them to inquire about the university? We had a stock photo of a working student in A, an organic graduate photo of a student in B, and a collage of both in version C. When we had a statistical confidence level that one version of the site was generating more request-for-information submissions than the others, we closed the test and then tested again. We took the winning image, and tested it versus a B and C version of the homepage with video rather than a still image. We ran the same tests with designs, colors, text, headers, etc. You know what? We still test different versions every single day. It's embedded into our marketing foundation: Always Be Testing. Now, expand this methodology to your landing pages, social media efforts, and email campaigns, and you are truly marketing. Split testing then evolves into multivariate testing and you really begin to see incremental improvements.
Tip: I know it sounds ridiculous, but one of the goals of a webpage should be to keep the potential student or other stakeholder on your site as long as possible. Don't upload content that takes the user away from your site. For example, there are many institutions that create plug-ins to show their social media feeds. When a user clicks on a feed, it takes them to the social media site. Once people navigate away from a site, they seldom return.
During the pandemic, many institutional websites have become a home base for COVID-19 disclosures, safe practices, and current student alerts. Communicating what is happening with the pandemic will remain a critical function of a site moving forward, but know that it disrupts its purpose. It can, at times, seem cold to push application when the pandemic is dominating our thoughts, but as marketers, we have a responsibility to communicate with all stakeholders. Define the primary stakeholder visiting your site and ensure that you are tailoring your content, messaging, and design to achieve the desired outcome. Your website, as your primary marketing tool, needs constant attention and investment. To reiterate, the first and most important step is to define the purpose of your website. Who is it for, and what should it be doing? Once that is decided, the scientific work of testing begins!
Disclaimer: Embedded links in articles don't represent author endorsement, but aim to provide readers with additional context and service.
Author Perspective: Administrator
You Might Also Like