The Role of Your Website in Driving Student Engagement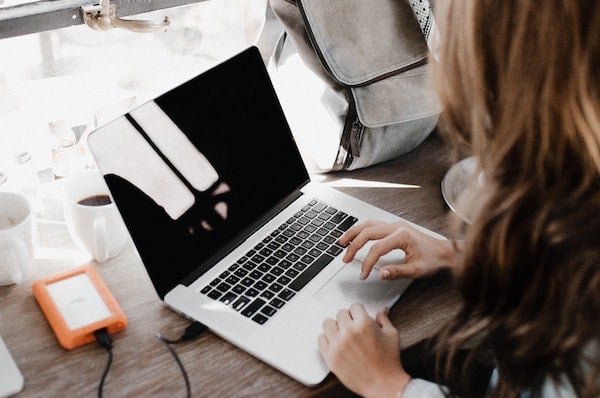 Today's modern learner is fully engaged with the digital environment, and institutions need to be at the forefront of this environment. An institution's website is the gateway to getting students in the door, which means the website needs to be able to engage these learners from the moment they reach it. In this interview, Marriel Hardy discusses the importance of student engagement, the key role the website plays in driving retention and enrollment, and leveraging your digital presence to engage learners.
The EvoLLLution (Evo): Why does learner engagement—both of current and past students—need to be a priority for modern community colleges?
Marriel Hardy (MH): As our society evolves, engagement has become a hot button point topic in higher education. Engaging current students is critical for students' academic matriculation and growth. After graduation, engaging alumni can benefit an institution, as alumni can potentially give back financially and act as advocates of their alma mater.
Many studies have shown us that student learning and persistence in college are strongly associated with engagement. The more actively engaged students are, specifically with college faculty and staff, other students, and the subject matter they are studying, they are more likely to persist in their college studies and achieve at higher levels. These factors also help to create bonds and connections to the institution post-graduation.
Many variables can lead to a community college not retaining a student or leading to a student not being successful—one of the most common being a lack of student engagement and interventions.
At the core, a key component of student success is socialization as it relates to engagement. Colleges must look seriously and dive deeper into engaging students. Many students lose passion, feel alone and unheard or simply don't know about the resources in place for their success. Through virtual engagement, interventions, elevated communication actions and understanding how the physical campus can supplement those socialization efforts can be essential in maintaining an environment of engaged learners.
Evo: What role does an institution's website play in driving student enrollment?
MH: Though it helps, an institution's website doesn't solely exist to look pretty. It's there to accomplish very specific and critical goals—one of the most important being recruitment.
It is critical to provide students with informative and engaging content across websites and an excellent user experience.
For many, an institution's website acts as a first glance for prospective students and parents, so websites have to be both attractive and informative. Let's face it, today's students have many choices, and institutions have to be intentional and deliberate in crafting sites that display the very best of what they have to offer. They must do so in a manner that is easily navigable and aligns with the institution's goals.
A college's ability to provide an on-target and engaging online experience can be critical in the enrollment and recruitment process.
Evo: What are the common challenges institutions face when it comes to website engagement with both current and prospective students?
MH: A critical facet of creating and executing an effective engagement strategy is having both the time and resources to bring it to fruition. Trust me, this is one of the most common challenges that institutions of all sizes face.
No matter how large, most colleges do not have the time or internal resources to execute a robust engagement plan, let alone strategize, create, launch and monitor that plan. As a result, many struggle to connect with their stakeholders and potential students.
The educational marketing space is in a constant state of evolution. Many colleges have outstanding in-house marketing teams that contribute to their online presence; not all have in-house engagement experts. And that's okay!
One of the best things colleges can do is identify their target audiences and the best ways to connect. We have to get out of the archaic mindsets that many of us learned so long ago. Times have changed, and as a result, colleges have to get on the level of those they hope to reach. Whether the planning process you choose elevates and becomes more robust, or you decide to seek assistance from beyond your gates, users have expectations regardless of the challenges. Plan, take the time and execute!
There are a few things that you always need to consider when thinking about website engagement. First, let your students or audience know their voice matters through the content you choose to present. People want to know that you are listening and genuinely care. Next, try to incentivize engagement. Third, utilize digital communication and updated technology. Trends are changing daily. Colleges have to keep up with how their audiences are communicating. Lastly, ensure accessibility and ease of use for all. We are tasked with serving individuals that come from all walks of life. As competent practitioners, we have a duty to ensure that we can connect with all audiences, no matter their disabilities.
Evo: What are the characteristics to an engaging website?
MH: An institution's site gives a snapshot of its core values, course offerings, services and ultimately its institutional brand. So, it's vital that the site be visually appealing, polished, informative and professional.
Equally important, the site must work quickly, correctly and function as expected. Every page should always be responsive and functional because any visitor could be a potential student or valued stakeholder. Broken, slow or poorly constructed areas will leave visitors frustrated and encourage them to leave.
Today there are no excuses. Sites must look great and work well on any platform. The growth of mobile and tablet devices is not slowing down, and an engaging site must be available and easily viewable on any device. Information should be accessible, and users should find themselves in an immersive experience.
Incorporating engaging multimedia content and inspiring messaging from throughout the campus community is also a good strategy. I always like to approach engagement strategies with logic but also an emotional front. If we can get our audiences to feel something, whether they see themselves attending the institution as a student or an alum feels a sense of nostalgia, those emotions can potentially spark the responses that we are after, ultimately aiding us in achieving our goals.
Evo: How can community colleges leverage their digital presence on their website to create more opportunities for students to stay engaged with the institution?
MH: The critical importance of a robust digital footprint right now extends to all areas of the campus experience. Maintaining your online presence reinforces your brand. It encourages users to dig deeper, learn more and make connections.
If your presence is not visibly present, your story will be left for interpretation. Leading the narrative, being active in communicating with your audiences will allow you to set the tone, ensure that accurate information is disseminated and that the proper image is conveyed to your prospects and current stakeholders. Colleges that position themselves in front of stakeholders will stay at the top of potential students' minds, demonstrating that they remain a strong choice for their educational needs. Use your communication platforms to ensure that prospective students know who you are as an institution and that you want them to be a part of your campus community.
Through your organic posts and in-house creative, keeping your online presence fresh shows that your institution is flourishing and that you've made it a priority to provide information for current and prospective students. Outdated content and lapses in fresh content will cause visitors to create their own reasons why and adjust the narrative.
Take advantage of the digital age in which we exist. Utilize virtual tours, live chats, video-based information sessions and video assets as calls to action in your strategies. You have a unique opportunity to make one-to-one connections like never before.
As all of us look to technology to leverage our messaging and build constituent engagement, this is the time for higher education to be especially vigilant in how we stay in front of our future students and their families. We have an obligation to use every effort to positively impact our reputation and recruitment efforts.
This interview was edited for length and clarity.
Disclaimer: Embedded links in articles don't represent author endorsement, but aim to provide readers with additional context and service.
Author Perspective: Administrator
You Might Also Like