The Personal Touch: Customizing Web Experiences for Modern Learners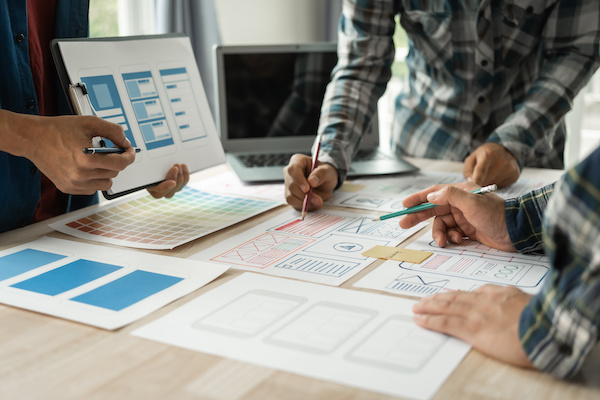 Digital content, products and services are embedded into our everyday lives, shaping modern learners' perspectives on the educational experience, especially when it comes to an institution's website. Higher ed needs to prioritize their website, not only to attract prospective learners but also retain all learners. In this interview, Mary-Eleanor Power discusses what students expect of institutions and how personalization can enhance the web experience to give modern learners the experience they're looking for.
The EvoLLLution (Evo): Why is it important for higher ed to focus on delivering a more personalized web experience?
Mary-Eleanor Power (MEP): We have to think about learners as consumers of digital content, products and services. While we work in Continuing Education, we're also consumers. We shop and interact on web platforms every day.
It's important for higher ed—or any organization that sells a product or service—to think about the web experience. You have to reflect on how you can make that digital experience better, knowing learners consume digital content daily. We must provide a service experience that meets learners' expectations.
Evo: What do students expect from their institution when it comes to their website?
MEP: Students want support and ease from an institution's website. In higher ed, I look at it from a decision-making perspective. If someone is investing in the learning, it can be intimidating and overwhelming. To have support in the form of a website is key when the information is clear and succinct. Students also need an easy way to reach out to someone if they have questions. When I talk about a website, it's critical to not only pay attention to desktop but also mobile. The website needs to offer the same or a similar experience on various devices.
Evo: What are some of the common challenges to delivering that personalized web experience?
MEP: A common challenge is addressing the fact that it's impossible to meet learner needs with a one-size-fits-all solution. Our learners have diverse needs. They may be visiting our website for different reasons, so the challenge is finding that balance of information. Through that diverse mix of learners, it's key to find that balance, reassess and reevaluate the content layout at different intervals.
Evo: What are some low-hanging fruit higher ed leaders can tackle to start delivering a more personalized web experience?
MEP: It can be challenging to get responses, but I would begin by surveying learners. Put your best foot forward and take the time to put together a two-minute survey. You could provide an incentive for previous learners if you're able to get feedback on your website.
Our faculty meets a few times a year with the student services team to understand the hang-ups. We ask them to reflect on website pain points and to see if they're experiencing any common themes or trends with student inquiries. That's the low-hanging fruit we can address right away.
It's also valuable to get feedback from others on faculty. Asking those who may be unfamiliar with certain elements of the website can help you in conducting a mini audit. We'd ask a a few people in our faculty to follow some tasks as if they were a learner, and we could then learn what that experience is like. From there, we can improve where we need to.
Evo: How can a website influence the student experience?
MEP: A website influences the student experience from the beginning and can ultimately be the reason why they do or don't make a purchase or believe in what you're offering. It allows students to see the institution's value and become willing to invest in it. The website is very much a deal-maker or breaker, so it's important that it doesn't get overlooked. Sometimes it can become out of sight, out of mind, so having a process in place to review the website every quarter is key. Go in and make sure information is accurate, up to date and that it's influencing the student experience in a positive way.
Evo: Is there anything you'd like to add?
MEP: We've introduced a service charter for our learners to make sure we keep them front of mind in everything we do. And really, all these pieces within our charter can relate back to that personalized web experience. Our charter states: In service to you, we strive to listen to what you need and take action, always improve what we can do to help you, hold ourselves accountable for results, uphold the values of diversity, equity and inclusion in the work we do, and be a champion of lifelong learning. Knowing that and conveying it to our learners, so they know we're showing up for them. That's crucial.
This interview was edited for length and clarity.
Author Perspective: Administrator
You Might Also Like