Standing Out in the Sea of Sameness: The Role of Marketers in Differentiating Their Institutions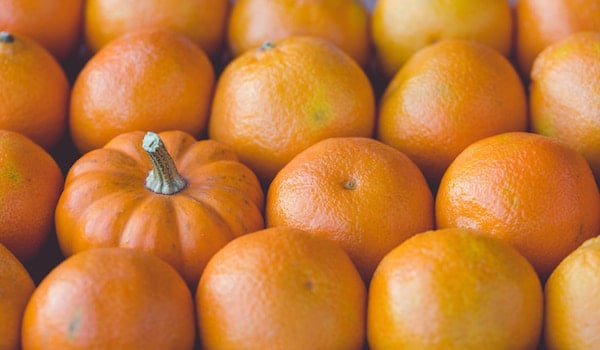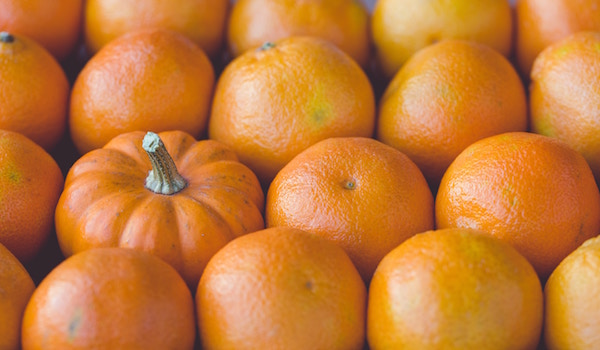 The higher education industry is in the midst of a transformation, where increasing numbers of colleges and universities are beginning to shift their focus to serving non-traditional learners with new kinds of programming offered through new modalities. While the opportunity exists in such an environment to completely define and dominate niches, though, many institutions have wound up approaching this new challenge in the same way—creating an industry-wide homogeneity that's making it difficult for students to make informed choices. In this interview, Erika Orris reflects on higher education's "sea of sameness" and shares her thoughts on how UMUC is overcoming the challenges of this environment.
The EvoLLLution (Evo): What do you mean when you characterize the higher education industry as a "sea of sameness"?
Erika Orris (EO): Universities that offer online programs all seem to highlight some of the same proof points in their advertising, such as flexibility, convenience and affordability. Many emphasize faculty with real-world experience and claim to have years of experience serving students who are in the military. Still others say they are innovative and just about all say they have "career-relevant" programs.
There have been times when I thought I was listening to our ad, when, in fact, it was an ad for another university. These proof points can be interchanged and no one would notice because many universities use the same ones.
Evo: How does this tendency for all institutions to blend together impact students?
EO: It is not easy for prospective students to decipher the "catalog speak" on websites, so we recommend that they speak to an advisor at the institution they are considering to help them determine if the school has what they need. Students should also evaluate how an institution best fits their needs by understanding the experience the institution has in teaching adult students, as well as the experience they have with online or hybrid programs.
Experience does not always mean quality and there are many institutions offering online programs now because that is where the growth is. However, they may not do it well.
The adult student, or "non-traditional student," is now the traditional student. Even many young adults between the ages of 18-22 are working in order to support themselves or their families and cannot attend college full-time during the day.
Some questions that prospective students should be asking include:
What is the student make-up of the institution?
How long have they been offering online programs?
If students are interested in hybrid programs, are the classes in the evening?
How is the academic year structured?
Can they start at multiple points of the year?
Many adults have been out of school for a long time and may be worried about entrance requirements such as the SAT, ACT, GRE or GMATs. Does the school require them?
Does a school recognize professional accomplishments and other experiences (i.e., military, law enforcement, etc.), which could translate into credits?
If students have earned college credit from another institution, will those credits transfer?
Evo: From the institutional perspective, what are the potential dangers involved with blending into the crowd?
EO: We conducted extensive market testing to understand what adult students are looking for in a university. We also wanted to understand UMUC's name recognition with this population. What did they know about UMUC, if anything? It was fascinating to learn that while UMUC has been teaching adult students for 70 years, the market was confused by who we are and didn't know how we were different from our competitors.
Many of the people that participated in our focus groups—even those located in our local region—did not realize that UMUC was a public, state university and that our mission of serving adult students is still the same today as it was in 1947.
Focus group participants told us that they are skeptical of the ads they see and want to know how an education can help them reach their goals. Many are worried about how it will fit into their life and what support they will receive. Although online classes are appealing because they are convenient and flexible, many prospective students do not understand how they actually work or if they could be successful online students.
We were able to develop rational proof points that drew on our history, our relationship to the University System of Maryland, and that we offer more than 90 programs, etc. We changed the verbiage in our ads to reflect that we are a state university and that, proudly, we are open enrollment and do not require SAT, ACTs or GMATs, and we have a rolling admissions process.
While any number of schools could say any one of these proof points, UMUC is the only one that can say all of them. It is the totality—and combination—of these proof points that makes us unique.
We train our advisors to have an in-depth consult with prospective students and to explore their needs and goals so we can best help them. If we are not right for a student, we have no problem referring them to other options that may be a better fit.
Evo: How did UMUC break out of the mold to grow its online enrollments and stand out from the crowd?
EO: In the past year and a half, UMUC implemented a strategic marketing plan supported by six months of research, which shaped our messaging and helped us build an optimization model, which was designed to be as efficient as possible with our marketing spend.
Since digital advertising is now extremely critical in online higher education, we assigned out the digital work to a specialized firm with their own proprietary algorithms, which has enabled us to more efficiently target prospective students and make them aware of the institution's programs. This was a big part of our success since it delivered a higher volume and higher quality inquiries. We grew new student summer enrollments by 10.5 percent and new student fall enrollments by 7.7 percent.
We also launched a program comparison tool over the summer, a scholarship finder tool in December and a new online application in early January that can be completed in 10 minutes or less and is responsive to all devices. We will be launching additional digital tools that will enable prospective students to interact with the university much easier and, hopefully, make the experience enjoyable! Further, we will also be launching a new student portal sometime in the spring.
We also created an email and telephone "nurturing" campaign to ensure prospective students were being taken care of in a timely, efficient and helpful way. This effort was conducted very strategically with the analytics company, HelioCampus, which provides extensive data analysis and risk modeling to work effectively with prospective and current students. By using data analytics effectively, we can tailor our messaging and outreach to what a student may be looking for, rather than using a one-size-fits-all approach.
Author Perspective: Administrator
You Might Also Like