Focusing on the Strategic Imperative of Marketing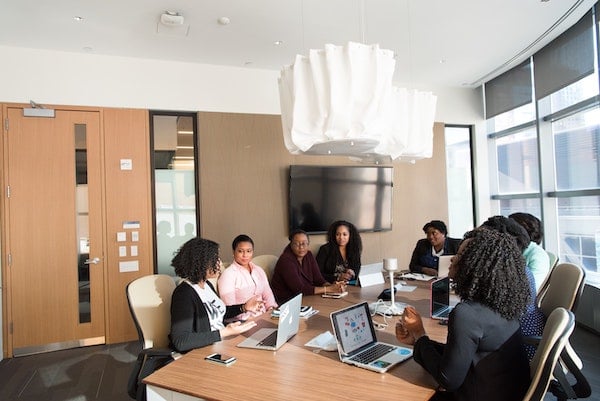 Marketing to today's modern learner is more important than ever. With the amount of noise in the digital environment, it's difficult for students to see an institution's website. Before they can stand out, it's critical to first know and understand who your audience is. The marketing team is key here—to both gain prospective students and retain them as lifelong learners of the institution. In this interview, Melony Martinez discusses the importance of connecting with the community, how to help the institution stay relevant and why marketing teams need to be more involved in the strategic decision-making process.
The EvoLLLution (Evo): How do marketers stay up-to-date on the needs of their communities?
Melony Martinez (MM): I have always heard that iron sharpens iron. I believe it is important to surround yourself with peers who challenge you to grow. Creating a network of people who are smarter than you is a great first step to keeping ahead of the curve. I have online networks of thought leaders that I follow on Twitter and through professional organizations like HighEdWeb and NCMPR.
It's also important to be intentional about maintaining connections locally in your physical community. Volunteer, get involved with your local chamber and professional groups. That is typically the heartbeat of a community. As a higher ed marketer, and in community colleges especially, we have to be nimble and listen to what employers are telling us. We have to be aware of the impending needs of our local business and industry because that is the workforce our students are training for. A community college who masters that dynamic will be a critical part of the economic develop puzzle.
When you listen to your community and local partners and respond to their needs, they are more likely to support and listen to you when you need it. It is a mutually beneficial relationship that will pay dividends for you—but more importantly, it will expand opportunities for your students.
Evo: Why is it important for institutional marketing teams to understand the needs and expectations of individuals across their service areas?
MM: Understanding the needs and expectations of the people you serve is vital to remaining relevant to them. While there are differences between marketing a product and marketing education, there are also many similarities. It is difficult to sell a product to an audience that you don't understand. Knowing what motivates your audience allows you to better speak their language and tailor your messaging to grab their attention.
One strategy we use at National Park College is routine focus groups, not just surveys. We actually get in a room with our students and let them tell us about their experience here, why they chose NPC and what their time here has meant to them. We take those responses and use the language they give us to create our brand's messaging. I don't think there is a more important exercise in strategic communication.
Evo: How can institutional leaders leverage the expertise of their marketing teams to inform institutional strategy and direction?
MM: Effective institutional marketing teams will have a lot of valuable insights, both qualitative and quantitative, to help guide strategic planning for your campus. Aside from the focus group data I referenced, many teams also have access to mountains of data and statistics about how individuals engage with your institutions, what they are asking for, and what motivates them to take action. They likely also have feedback about opportunities for improvement that just might be the key to helping you move the needle in the right direction.
Specifically, campus leadership should be supporting tools to help gather a complete picture of a student's journey through a CRM, social listening trends and sentiment, demographic information for digital audiences, website traffic patterns and demographics and earned media performance data. Tracking these statistics over time can help you recognize important shifts and, in some cases, provide predictive analytics as well.
Institutions that fully understand the student's journey, know it begins at the top of the funnel with marketing. I have a diagram we call "the Gauntlet" because there are so many obstacles a student has to overcome to get to the end goal of a degree in hand. It really does take a village. Marketing, recruitment, admissions, advising, student services, curriculum and retention–it all has to function well. When all of the pieces of the puzzle are in place, the student's journey is much more efficient and successful, but if you aren't measuring that process, you'll never know how to improve it.
Evo: From a long-term perspective, how will colleges benefit from including marketing in strategic decision-making processes?
MM: Long-term, I believe including marketing is essential to the strategic decision-making process, especially if your goals include growing or expanding in any way. The end goal for every institution of higher education is to help more students achieve their academic goals and excel in the workforce. Marketing is a critical component of that work. If we can't get students through the door, everything else is for naught.
This interview was edited for length and clarity.
Disclaimer: Embedded links in articles don't represent author endorsement, but aim to provide readers with additional context and service.
Author Perspective: Administrator
You Might Also Like