Strategically Moving Toward Student Success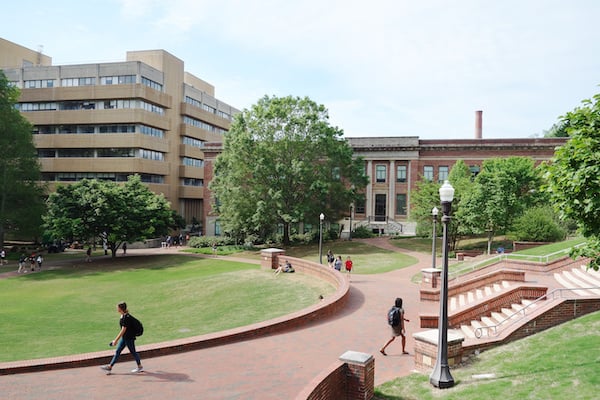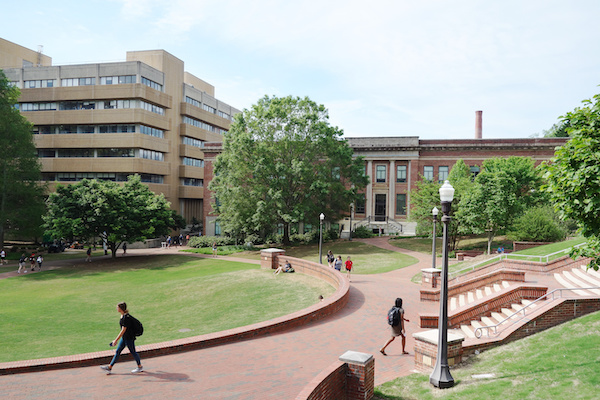 Higher ed has been facing an enrollment decline for several years, and it was only accelerated by the pandemic. As more adult learners are looking gain the relevant skills needed for the workforce, there's an ever-growing need to shift the institution's focus to become more student-centered—and that is going to require all hands on deck. In this interview, Kai Drekmeier discusses heightened awareness of the challenges students face, how the institution can position itself to support and succeed, and recent trends he's been seeing in higher education.
The EvoLLLution (Evo): How have you seen learner needs and wants shift over the past few years?
Kai Drekmeier (KD): Learners' needs haven't necessarily changed, but the pandemic made us keenly aware of basic student needs like housing and food security. During the pandemic, these issues became more pronounced, and we now have a heightened awareness of the challenges students face. Colleges increasingly provide a basic needs safety net; it's both the right thing to do and a student success and enrollment strategy.
We're also seeing a richer mix of adult learners, driven by demographic trends, and their needs are different. Given that they are likelier to work full time and have families, they need more services and expect quick answers and effective websites. If a college's website can't provide needed information, then they need someone who can answer those questions live.
Evo: What makes for an efficient website that students want to see?
KD: Ideally, an institution's website should provide full self-service and the answers and two-way communication students need. When that doesn't happen, there needs to be an option to reach someone at the institution. Some websites now appear to shield college staff from access, and that's a mistake. If students can't get their questions answered, there needs to be a link to where they can. Whether it's financial aid, registration or something else, a student is likely to run into some nuanced issue with their particular circumstances. Sometimes that can't be solved through the website and having a live person available is important. It also provides the institution with the opportunity to communicate, "We care about you and you matter to us."
Evo: What are some of the current challenges community colleges are facing in the post-pandemic world?
KD: The main piece is enrollment, especially at community colleges, where enrollment hasn't recovered. There's a lot of pressure on enrollment throughout higher education, and we're going to see four-year institutions (both private and public) become more aggressive. That makes it harder for community colleges.
Another challenge is getting staff and faculty back on campus and having everyone move strategically toward and focus on student success. And it requires some change management. As federal funds from the pandemic dry up, there's going to be a need for change when it comes to the community college staffing model.
Evo: How can higher ed leaders overcome some of those obstacles to better meet new learner needs?
KD: Institutions need to double down on student engagement, which means providing greater support and showing enthusiasm for it. It's important to really listen to students, care about their issues and address them. It's the right thing to do for students and a strategic driver of institutional enrollment.
Evo: What were some interesting finds in your recent report Reconnect, Re-enroll and Rise?
KD: I was shocked to see a national drop of more than 800,000 students at community colleges in the past couple of years—a 10% to 15% enrollment decline—and it's unclear how many of those students will return. That puts incredible financial pressure on everything. A big takeaway is that institutions will have to double down on the adult learner population.
Evo: Everyone wants to get students back in the door. Do community colleges have the upper hand in any way?
KD: A focus on providing services to their local communities and excellence in the student experience should be key strategies to distinguish themselves. They also need to find more ways to collaborate with other institutions and employers. The reality is, when a student stops out of college and comes back—according to National Student Clearinghouse—62% of them attend a different institution. Knowing this, it makes sense for community colleges and regional partners to collaborate and look at their former students collectively to find ways to get them back. That collaborative approach will be more effective than competing head-to-head and remaining in silos.
We're also hearing more about various institutions setting up employer advisory boards to understand what employers need and stressing the important role of education in economic mobility and readiness. To do that, you have to walk the walk and ensure you're communicating with employers and adjusting programs appropriately to deliver needed workplace skills.
Evo: What are some trends we can expect to see in the next five years or so?
KD: There's going to be a change in faculty's role, providing more direct student engagement and interaction. This could be a point of differentiation for community colleges if they can make it happen. Alternatively, we may see a shift away from faculty toward more student support personnel. With more resources aimed at creating a strong sense of support and belonging, students thinking about stopping out might instead choose to remain enrolled part time. Additionally, community colleges' role is being rethought, with the opportunity to position themselves more broadly as key support hubs for families' career and educational aspirations.
Evo: Is there anything you'd like to add about community colleges or other findings from the report?
KD: Community colleges have experienced incredible change and real disruption. The first step is strategizing how to move forward, which requires significant change management and support. Finding ways to define the community college mission around students and economic mobility is critical. Helping drive Workforce Development and creating a skilled, local workforce is also something we'll see. Ironically, we need to be cautious about placing too much emphasis on enrollment recovery, given that we have this massive issue of the public increasingly questioning the value and utility of higher education. Anything that looks like an overly focused motivation to grow enrollment can add to this distrust. Student needs must remain front and center.
This interview was edited for length and clarity.
You Might Also Like