Enrollment Management: A Coordinated and Integrated Effort of the Highest Order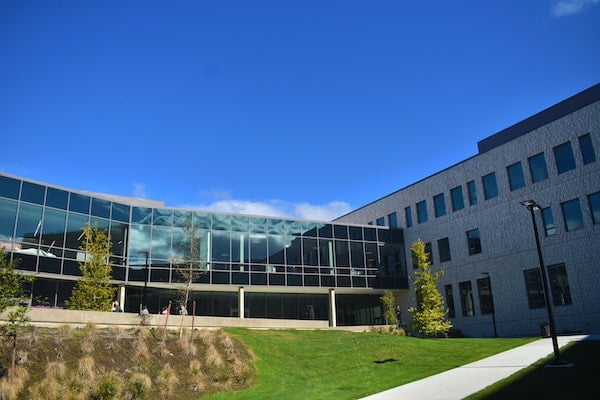 Colleges and universities across the U.S. face uncertain post-pandemic enrollment futures. Many were already grappling with the looming enrollment crisis, associated with shifting demographics and decreasing numbers of high school graduates. [1] Over the past year, the pivot has become a pervasive metaphor to describe both compulsory and visionary actions that institutions must perform, as they simultaneously remain grounded by their missions and explore other possibilities. Moreover, higher education leaders must be paradoxically committed to time-honored traditions, while breaking tendencies to uphold the familiar and conventional as immutable.
During challenging times, institutions may have their best opportunity for a punctuated, rapid burst of change that shepherds in a new order. [2] Case in point, this is a watershed moment for reconsidering institutional configurations and enactments of enrollment management. Upon reflection, we can trace the named origin of enrollment management to Boston College. In 1974, Frank Campanella told John "Jack" Maguire that he wanted to restructure how the college handled enrollment planning and call it "enrollment management." Campanella and Maguire, then executive vice president and dean of admissions respectively, altered essential aspects of institutional practice and culture.
These pioneering enrollment managers were faculty who answered the leadership call to turn around a dire situation. Campanella introduced the strategy to an institution that at the time was near insolvency. He wrote, "I am convinced that enrollment management will shortly be the 'name of the game.' I am equally convinced that it will require a coordinated and integrated effort of the highest order." The rise of Boston College from the grips of bankruptcy to the pinnacle of wealth is the proverbial enrollment management rags-to-riches story. Less well known, however, is that academicians were at its helm and secured faculty confidence and cooperation to strengthen the academic enterprise—and ultimately the institution.
Business scholars have indicted enrollment management as a promulgator of precarious values and mundane innovations, noting that "many faculty members have never even heard of this innovation, much less fallen under the spell of its master metaphor." [3] The authors use enrollment management as an exemplar to advance their argument against the mimetic adoption of mundane administrative arrangements and value-subverting management innovations. Furthermore, they assert that enrollment management is a culture-bearing innovation that imbues undermining and disruptive market logics to the heart of an institution.
Since its inception, enrollment management has been hailed as transformational and criticized as ruinous, the latter primarily based on market-driven competition that fuels strategic financial aid leveraging and tuition discounting. Along those lines, Matthew Quirk's provocative article, "The Best Class Money Can Buy," starts as a reproach of enrollment management but comes to rest on a more balanced perspective. [4] He stresses, "the most innovative work in the profession comes from enrollment managers who attempt to align market with mission….Indeed, the sophisticated methods of enrollment management may be the only way for schools to hang on to their principles while surviving in a cutthroat marketplace."
Jon Boeckenstedt recently said that "Enrollment Managers Are Flying Blind." [5] He points out: "Almost all the instruments colleges would normally use to predict…are broken." Boeckenstedt is a long-time and highly-skilled enrollment manager, who has particular expertise in enrollment analytics and visualization. Thus, we should take heed to his keen observations. Furthermore, institutional leaders should understand, evaluate and shift their "enrollment logics" accordingly. [6] To that end, interrogating the following institutionalized structures is an initial step:
Regulative – enrollment requirements, sanctions, actions and rules
Normative – standardized tests, admissions applications, common job titles, broadly accepted roles and routinized practices
Cultural-cognitive – enrollment frameworks, plans, schemas and orientations
Strategic enrollment management is undeniably a coordinated and integrated effort of the highest order. To that end, Boeckenstedt calls for "an abandonment of our comfort with the tried and true," which is easier said than done. Long-standing rationales that no longer apply require attention and action. Drawing inspiration from the storied beginning and success of enrollment management, college and university leaders must dare to change the manner by which they allocate and authorize resources; delineate what institutional actors can do, should do, and must do under unparalleled circumstances; and alter extant en­rollment tendencies and beliefs.
References
[1] Kelderman, E. & Gardner, L. (2019). The looming enrollment crisis. Chronicle of Higher Education.
[2] Romanelli, E. & Tushman, M. L. (1994). Organizational transformation as punctuated equilibrium: An empirical test. Academy of Management journal, 37(5), 1141-1166.
[3] Kraatz, M. S., Ventresca, M. J., & Deng, L. (2010). Precarious values and mundane innovations: Enrollment management in American liberal arts colleges. Academy of Management Journal, 53(6), 1521-1545.
[4] Quirk, M. (2005). The best class money can buy. Atlantic Monthly, 296, 128-135.
[5] Boeckenstedt, J. (2021, March 9). Enrollment managers are flying blind. Chronical of Higher Education. Retrieved from http://chronicle.com
[6] Snowden, M. L. (2020). Beyond the brink of the looming enrollment crisis: What enrollment logics are guiding your institution's decisions and actions? College and University Journal, 95(4).
Disclaimer: Embedded links in articles don't represent author endorsement, but aim to provide readers with additional context and service.
You Might Also Like