Driving Collaboration and Transformation with the Registrar's Office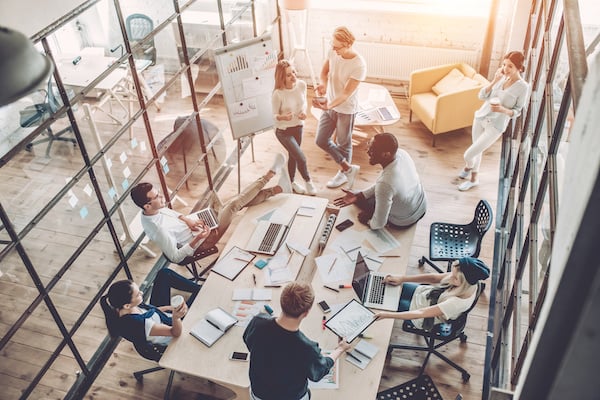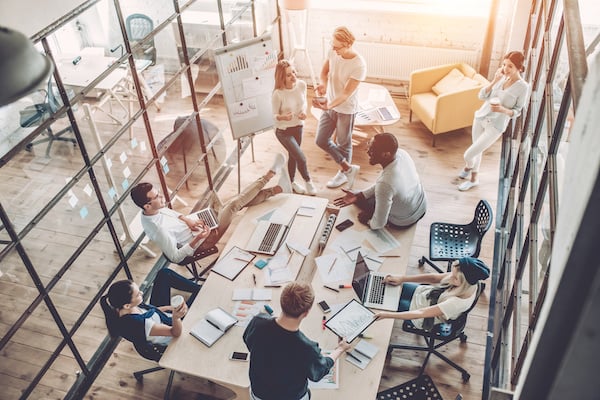 As the registrar's office continues to evolve, it's important for the rest of the institution to recognize opportunities for collaboration. Higher ed is entering a time when student retention and success will be an ongoing challenge. But through collaboration, the institution can transform to offer the experience modern learners are looking for. In this interview, Helen B. Garrett discusses how the registrar's office has evolved in the past decade, what it takes to be collaborative and how to build alignment among the institution's various departments.
The EvoLLLution (Evo): What are some of the most significant shifts that you've seen occurring across the registrar landscape
Helen Garrett (HG): In terms of the systems we used in the past, these used to be human! But today we recognize we can't do things the way we used to. You don't have to be a coder, but you have to be system-aware and innovative with your thinking. Knowing your SIS and third-party systems is important.
Within AACRAO, we have a pre-conference where we look at the registrar's various roles and see how they will continue to evolve. Privacy is a major topic right now, so we're trying to understand what's happening there and the increasing involvement the registrar's office needs to have in privacy and data processing. Data used to be only on paper, and now it lives in data warehouses. So, it's important for registrars to understand how to read and analyze data because people will be asking for it. At the same time, we must protect our students.
Talking about the traits that a registrar needs is also important. Relationship building is a key trait. Talk to your bookstore, advisors, stand up in faculty meetings and engage with students. I encourage people to understand Dr. Clayton Christensen's concept of disruptive innovation and doing things differently. We must be disruptive in the registrar space because higher ed is changing. We have to continue to bring on new students and be more innovative in how we enroll and attract people throughout their lives.
Evo: How can registrars begin to take those steps to become more collaborative and transformational?
HG: The key is to get out of your office. If you're not in-person, then get on Zoom but don't be passive. You can't wait for people to reach out. We run an Office of the University Registrar Advising Community Forum, where every month 180 people come to a Zoom meeting. We set an agenda, people present and we have discussions about what's on people's mind to help uplift the university registrar's role.
We're in this triangular moment together. You can't be passive or sit back and ask how you can possibly do something. No matter your team size, you must be attending these meetings and talking to students. Being on the pulse of what is going on and knowing your role within it is critical.
Evo: How do you balance the priorities of being expected to support innovation and create a space for change, while maintaining adherence to relatively strict compliance measures?
HG: Depending on your institution, it's going to be a different environment. You have to see what your needs are, then figure out the best team members and leadership to be innovating. It's important to acknowledge that there are people who you can't live without to perform the key functions of the registrar's office, but it's the leadership that shouldn't be down in the trenches doing that work.
It's not in everyone's nature to be innovative, but it's about not being passive. Continue to be a part of the conversation. We want people to share their new ideas and for us to come together and talk about it. If we're not constantly thinking about our customer base, then we'll go out of business. We can't rest on our laurels anymore in higher education.
Evo: What advice would you share with other institutional leaders, especially CE, when trying to build tighter alignment between their division and the registrar's office?
HG: Communication is key. Hang out and get together. It's important to create opportunities to grab a drink with colleagues in the space and just talk. Recently, I was talking to some colleagues in Continuing Education on offering microcredentials. By getting together, we could share our innovative ideas to brainstorm solutions to some of the challenges within this space. By combining forces to learn what each other knows and to identify who else we can speak with to support some of these solutions, we can innovate together.
It's also important to not make assumptions about leadership or the registrar's office. Check those assumptions, have conversations and make sure they understand what you mean. I've had so many people wanting to talk about credentials, yet they don't understand that we're dealing with a 1983 homegrown SIS. So, talk to others within these departments to know what's actually going on.
Evo: How do you ensure the student stays at the center of every process when the institution's status quo has typically been built around organizational maintenance?
HG: You have to talk about who's not in the room to ensure everyone is represented. It's a role the registrar should champion. Every year, I overtly reach out and meet student leaders on all our campuses to let them know I'm here for them. It's so important to always have them on our minds and understand the impact we have on the student and their supporters. Represent your students in all your interactions and communications.
Evo: Is there anything you'd like to add about where the registrar's office is and how people can make sure they're collaborating effectively?
HG: Many of us have imposter syndrome, but it's all about taking baby steps. So, as you approach conversations, don't try to be someone else. Look at what you're doing and how you can move the dial as a disruptive innovator in your culture and campus. And celebrate your wins—a little bit better is better than doing nothing.
This interview was edited for length and clarity.
Author Perspective: Administrator
You Might Also Like