The Value of Customer Service Within Higher Education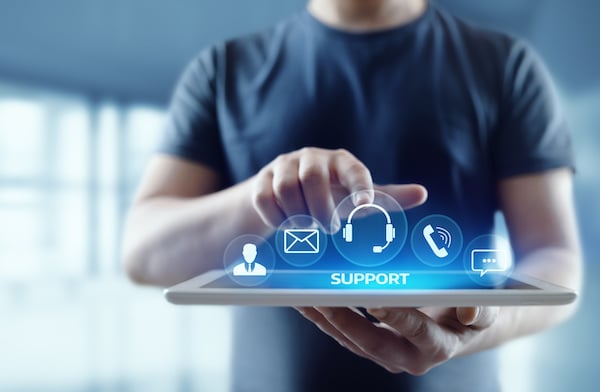 The term "customer experience" can make some campus leaders uncomfortable; the debate over whether students should be defined as customers goes back hundreds of years. Necessary change over the last two years has accelerated flexibility and innovation in how colleges and universities support and serve students, preference for a modern student experience is increasing, and understanding career pathways is somewhat difficult. Currently students (and parents) investing in higher education are emerging from diverse backgrounds and are savvy consumers. The return on investment is therefore an important factor. Through a customer experience lens, innovative universities are working to enhance the student experience, promote students' persistence and success, and communicate value while cultivating long-term loyalty.
Enhance the Student Experience
Student demographics are shifting, and the forces that shape students' expectations are influenced long before they attend college. Industries now set the bar, as consumers become accustomed to unique content recommendations and a seamless, multichannel customer service interaction.
Successful and innovative leaders are taking action to revisit and enhance the student experience by redesigning the student lifecycle interactions through a customer experience lens.
By defining student profiles (determining what student segments you serve), documenting student user stories, creating student empathy maps and conducting process improvement exercises (mapping current experiences), universities can provide clarity and data to make informed decisions about barriers and needed change. Involving students in this process and obtaining student feedback is essential. In doing so, universities can personalize interactions and provide conscious support for learners.
For example, a modern student experience personalizes the student experience by creating a digital user experience that eliminates the burden of administrative tasks and centralizes the student. It takes into consideration life experiences, priorities and needs in and outside the classroom. Successful efforts to redesign proactive career services by tailoring experiences to support career exploration, skill development and preparation for success that aligns to the workplace are at the heart of the conversation.
Additionally, developing academic pathways, teaching, learning and assessing with flexibility are key. That includes hybrid models, transfer paths and credentials that align with workforce needs. Overall, supporting the student's holistic well-being with services that support personal needs across their mental, physical and financial well-being is critical to student success. Once this redesign is completed, it is time to digitize.
Embrace Digital Transformation
Approaching the work of modernizing the student experience with a customer experience lens means confronting complex issues, for example, tackling the underlying campus technology. Some innovations will need to be new technologies and vendor partnerships, while others will need enhancements or integration with existing legacy systems. This is an opportunity to strategically design a digital ecosystem that can deliver a modernized student experience and evolve with institutional priorities.
Promoting an integrated digital and physical campus reduces barriers within the student experience and delivers customized interactions to support student academic pathways to success. Collaborative process redesign and updated technology can deliver customized onboarding processes, help identify and remove barriers, and promote a seamless student experience.
Cultivate Long-Term Institutional Loyalty
Students with a consumer insight expect, hope and value positive student experiences. This has broad implications for the institution. Creating a frictionless user-friendly and digital-first process and minimizing administrative tasks allows students to refocus their attention on learning and educational experiences. A diverse, accessible educational experience that connects, engages and fosters a sense of belonging through courses, student clubs, athletic teams and peer learning/mentoring. In doing so, students feel connected to the institution. These meaningful interactions are seeds that cultivate loyal lifelong learners who meaningfully impact the institution.
Lifelong learners may become supportive alumni, contribute to campaigns, return for post-traditional education and additional skill building. Positive experiences and brand recognition for the institution develop a loyal alumni foundation that is key for sustainability and continued growth.
Author Perspective: Administrator
You Might Also Like