The Importance of Student Support Services in Modern Higher Ed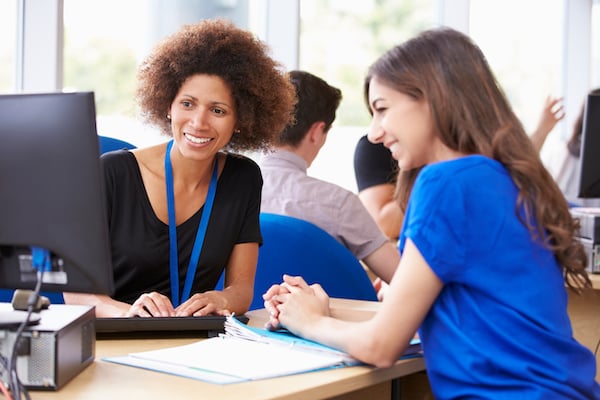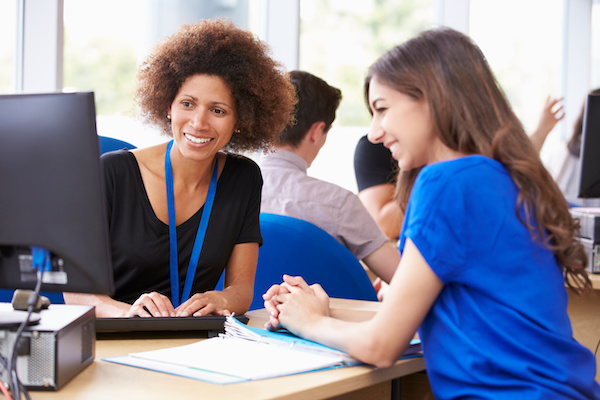 The disruption the pandemic caused highlighted the importance of student support services—in all modalities. How an institution integrates and supports these services will shape how they meet modern learner needs in this new era of higher education. In this interview, Bettjo Bouchey discusses how student support services evolved in recent years, what students expect of their institution and how to overcome common obstacles to better serve learners.
The EvoLLLution (Evo): How have the roles and responsibilities of student support services changed over the past few years?
Bettyjo Buchey (BB): Over the last decade, we're been seeing a trend to formalize the need and legitimacy around student support. From my perspective, with online student support, that need was amplified particularly with the pandemic. It moved us swiftly into that multimodal zone. You're not only offering a service on campus but ways for students to access, at the very least, a version of that service online.
Evo: What do modern learners expect from student support services at their institution?
BB: We did some research on this, and we're seeing a lot of experienced liquidity in this space. This term was coined a while ago when retail chains put up their online stores, and consumers experienced services in both modes. They may go to the store but do their shopping online. Now we're seeing students developing similar expectations to have those different modes, services and conveniences built the same way.
It's not just students consuming things virtually—it's also faculty. We can't just have multimodal student support services to give online students a more equitable experience but need campus-based students wanting similar types of online services too.
Evo: What are some challenges that student support services are currently or have always been facing?
BB: There's an increased workload, more stress and higher turnover in this space, partly due to the wave of multi-modality and the need to monitor these services. These people are also at the frontline of student mental health. They're the first people students reach out to in crisis, so they're the vessel for a lot of that. They're carrying a lot of weight for our students, but that totality contributes to a lot of fatigue. We're hearing a lot about compassion fatigue, and this space experiences that first-hand.
These folks are givers on campus, natural helpers. That's what they love to do. So, in these times of crises, there's a buildup effect for them.
Evo: What are some best practices to help overcome these obstacles?
BB: I tend to think of solving these wicked problems in three ways: through people solutions, process solutions or technology solutions. As an institution, we think about how we can re-engineer our processes but also onboard new technologies that automate tasks. This way, staff are freed up to complete more complex tasks.
AI is another emerging area, and there are so many uses for it in this space. Departments can use it to answer some of the common questions students ask through a chatbot. Even something like that can save a staff member time. Intelligent agents in the registration and student success systems to look for a student's account to trigger an action is also an interesting application and use of AI. Notifications make life so much easier for staff and students. Staff aren't stuck sifting through data sheets to find information. So, it's important to look into creating seamless processes and systems that can automate some of those lower tasks.
Evo: What are some trends you expect to see with student support services over the next five years?
BB: We'll continue to see demand for the online student support model, especially as more institutions become online-focused. It's about this multimodal support services. We need to align with what we're seeing in the on-demand culture. It's a more contemporary student that may have never experienced TV without Netflix, for example. They want quick access and to be able to have that access for as long as they want.
It's an opportunity to personalize our approached based on individual student needs. There's what we want to do and what we should be doing. Those technology systems and processes need to automate bulk actions to free up staff time and embrace this wave for the betterment of our institution and students.
This interview was edited for length and clarity.
Bettyjo wrote a chapter, along with Erin Gratz and Shelley Kurland, on this topic in the book New Models of Higher Education. To learn more, click here.
Author Perspective: Administrator
You Might Also Like