Stand Out by Expanding Career Services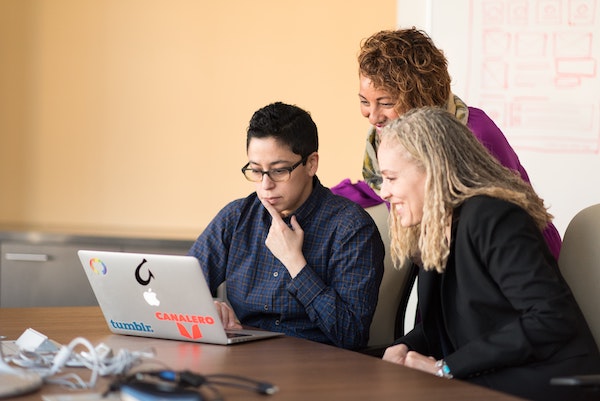 Although more learners are looking to switch into a more reliable career, they may not know where to start. With the increase in adult learners going back to school, institutions need to provide guidance and support to help them find the right career pathway. Career services haven't always been at the forefront of institutions, but they need to start stepping into the spotlight. These student services are becoming increasingly important as the future still remains unclear for certain fields. In this interview, Maria Flynn discusses how career services give colleges and universities the upper hand, important factors leaders should be looking at and how these services can grow.
The EvoLLLution (Evo): Why have career services historically been an afterthought for colleges and universities?
Maria Flynn (MF): Historically, leaders have seen the degree as the end point, rather than seeing a degree or certification as the starting point to a career. By and large, there's a disconnect between higher ed and industry that has existed for too long, but there's also a growing awareness that students are going to college to get a good job. Recent surveys show that nearly 90% of college graduates went to college to get a job. That's perhaps different from the traditional academic mindset.
Evo: What are the differentiators that separate or help a university stand out from a bootcamp or training provider?
MF: There are roles for each type of provider to play in the ecosystem. Where there's a lot of blank space for innovation is in how these providers connect with each other to provide seamless pathways for students. The four-year institution is going to continue to provide a full range of services for students. What's missing is how to help students make college decisions based on career opportunities. We need to create a more intentional career lens along the pipeline:choosing a major, determining what types of work-based learning opportunities are best to explore, how to interview, and how to choose a career. There are so many places along that pathway where a career can be a more intentional focal point.
Evo: What are some of the factors that are forcing university leaders to look more seriously at career services in terms of their impact on students' success?
MF: A lot of it is stemming from COVID-19 as well as student debt and financing issues, which are forcing students to take a harder look at what are they buying. In order for traditional higher ed to survive in the long term, we need to have a fundamental reckoning when it comes to what services we're providing and how we are marketing higher ed to customers. This means looking at the return on investment for the student and making it more transparent. We were already headed in that direction before COVID, but now it's more pressing.
Evo: How can expanding career services help build more meaningful and impactful lifelong learning environments for universities?
MF: There's a ton of opportunity there. I would point towards work that the University of Virginia is doing in its continuing education division. UVA's dean, Alex Hernandez, is doing some really interesting work to present UVA as a strong, legacy, traditional higher ed brand that is expanding its footprint into continuing ed and creating lifelong learning opportunities. He's leveraging the strength of UVA's liberal arts education and matching those soft skills with hard skills through technical and competency-based learning for adult learners.
Whether that includes different types of programming designed for different student population groups, offering new ways of working with employers—it's all interesting. There's also a partnership announced a few weeks ago between SEI and Noodle to develop a platform (WorkforceEdge) to freely provide to employers to serve as a marketplace for employees using their employer-sponsored tuition to pursue higher education, at two- and four-year colleges and in credential programs. Interestingly, they are looking at the incumbent worker as a customer base, and the employer as the payer.
Evo: What are some of the obstacles that a university leader can expect to run into when trying to expand and diversify the work of their career services division?
MF: The first is funding. My colleague Nancy Hoffman had a piece in Hechinger Report that looked at the two-year college and how there isn't enough funding to advance career services. In traditional four-year institutions, there will still be some pushback from people saying that it's not their job or focus, but that will be overtaken by market dynamics. Cultural tension will certainly be something we need to counteract.
Technology is also key. Doing this well at scale can be extremely challenging, so we need to help higher education institutions learn that there are digital platforms that they can plug into their career services offerings to help scale and drive cost efficiency. And then, keeping equity top of mind and making sure that the services offered are of high quality and available to all students is paramount.
Evo: When it comes to equity and socioeconomic development as top-of-mind missions, how do you balance that provision versus purchase of service?
MF: I would hate to see career services be something that you have to purchase. This brings up another question about the role of the public workforce system. In some ways, different parts of an ecosystem should play to their strengths. In an ideal world, post-secondary education would rely on the public workforce system to provide some of the data that can drive career services' foundational work, and that would address some of the costs.
But unfortunately, the workforce system is lacking in many areas. As a nation, we need national investment in career navigation that can help provide these services at scale. Without that, we run into an equity issue, where better-financed institutions are going to have better information and perhaps students who can pay extra to get it. We need to see how different funding streams link together and what types of new federal funding we can add to make this happen.
Evo: Is there anything you'd like to add about expanding career services in terms of scope and capacity?
MF: Career services are the number one thing that we need nationally right now. From the K-12 system all the way up to adults seeking retraining, there is a huge gap in this area. Without addressing it, we're going to see increased inefficiencies in the labor market. The student and the worker are the consumer, and it is their right to understand what the marketplace offers them.
This interview was edited for length and clarity.
Disclaimer: Embedded links in articles don't represent author endorsement, but aim to provide readers with additional context and service.
Author Perspective: Administrator
You Might Also Like