How Process Automation Can Transform the Non-Traditional Student Experience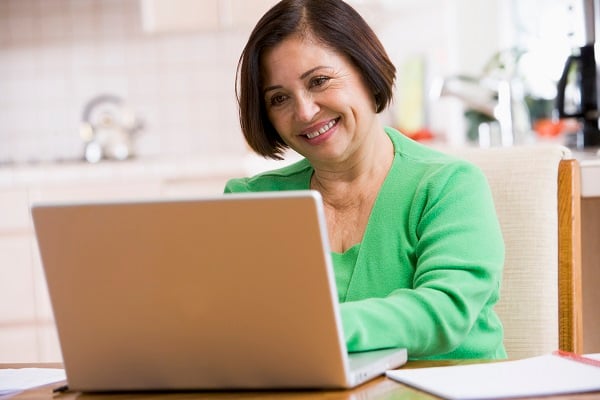 There's a lot of talk about the need to serve non-traditional students, but that is a massive and diverse segment of learners. Ranging from recent graduates to working professionals to end-of-career individuals, from the highly educated to those seeking a first certificate, the non-traditional student population is anything but homogenous. However, one thing that's certain is institutions need to craft a spectacular student and customer experience for these learners in order to attract and retain them. In this interview, Carolyn Young shares her thoughts on the importance of leveraging administrative technologies and reflects on how WCS has transformed the experience for their students at the same time.
The EvoLLLution (Evo): Typically, what are some of the most significant challenges staff face when delivering a high-quality enrollment experience to students?
Carolyn Young (CY): There are a couple of challenges staff face when delivering a high-quality enrollment experience to students that I can identify. First and foremost for us is the complexity of adult learners. They come to your site looking for courses and have a huge range and diversity of experiences in using systems to enroll in learning offerings.
For example, at Western Continuing Studies, our students range from millennials to retired boomers. They don't necessarily come from one specific age group. We find that students who are very sophisticated in their technology use are very comfortable with that tech-enhanced customer experience. Then we have others who hardly even use the internet and have real fear around submitting information online.
That complexity and range of experiences and demands, and being able to adjust to the diversity of adult learner expectations, presents a challenge.
Evo: Why is the pre-enrollment and the enrollment experience so important for students?
CY: It comes down to the fact that, for adult learners, their time is precious and they have so many options for their learning.
When they make the commitment to learning and they begin using a system that is highly functional and user-friendly, their confidence in what they're doing grows—it's built on that experience and confirms that they made the best choice. In terms of registration, adult students have high standards and expectations around that relationship and process. Western University has a very good reputation across Ontario and across Canada, so students expect high standards at every level of their experience.
Many students now do their banking online, they shop online and they book really complicated trips online. Their experience with these tasks is generally very efficient and smooth—they accomplish what they set out to accomplish quickly and easily. Adult learners expect that same level of service, ease and speed when they're enrolling in our courses. As such, we include a real-time response capability. We give enrollees confidence in our security and their ability to make payments online. We create an enrollment experience where they feel that they're being recognized as an individual.
Evo: To your mind, what are the characteristics of a leading customer experience for enrolling students?
CY: Some things are obvious, but for some schools, when you go to the website you never know what you're going to get.
First of all, is the information on the site up to date, especially regarding course enrollments? If you go to a website and go through the process of enrolling in a course that's either full or no longer available, but you don't find out until you are almost finished the process of registering, that is clearly detrimental to a customer experience.
Being able to give timely responses to students who have questions—whether they want to know about logging in or about the variety of programs we're offering—is essential. To that end, one of the things we've noticed with our current system is a significant reduction in the number of phone calls from students who don't understand how to use the system or can't figure out how to enroll in courses. As I mentioned in an earlier piece, we used to do quite a high percentage of manual enrollments but, since implementing our new system that number has gone down to less than 10 percent.
At Western Continuing Studies we have a great diversity of programs and courses—including professional development offerings, diploma programs, French immersion and corporate learning partnerships—and for the most part we're seeing that self-serve functionality and real-time responsiveness is important to any student progressing from researching their options and viewing courses to actually enrolling. It's about recognizing the diversity of adult learners' needs and being able to meet their expectations and needs, whether they are very comfortable with an online customer experience or whether they need more personalized attention and support.
Evo: How does process automation help to overcome some of the obstacles staff face?
CY: The automation processes we have in place improve the accuracy of the information that students receive, and the efficiency in getting that information to them.
One of the issues with manual processes was the constant risk of human error. Something as simple as giving the wrong student space in a course that was full or sending out the wrong information to a student who wanted to be notified when a course was open for registration significantly and negatively impacts the customer experience.
We have numerous processes that have been automated since we started using Destiny Solutions' Destiny One, but the two that I think we find extremely beneficial are open course notifications and waitlist notifications because they require no work on our part. The open course notification feature allows a student to request to be sent a notification when a course they're interested in opens for enrollment. When that course opens for registration, an email automatically goes out to the student prompting them to enroll. No one here on the team has to go look at a list and send out an email—we no longer have to go through that manual process. The other functionality we find extremely beneficial is the waitlist notification feature. If a course is full and students have added their name to a waitlist, as soon as there's a cancellation or someone transfers to another course, a message goes to the students at the top of the waitlist—who have been waiting the longest—giving them the opportunity to enroll first for that empty spot. Those are just two examples where I have found process automation to really help our staff.
Our Corporate Learning portal, also through Destiny Solutions, has been really helpful in allowing us to automate employees' enrollments in our courses. What's more, companies can be set up to have an administrator batch-add employees who can take courses and identify what courses they can register for. That's been a huge time saver.
Evo: What are some of the biggest changes and biggest benefits that staff are seeing in the way they're able to use their time with process automation in place?
CY: When I think about our staff who work directly with the students, especially those who were and are directly involved with registration processes, one of the best things that have come out of automation is their ability to focus on more high-value concerns. The students don't contact us anymore about losing their ID numbers. They don't contact us because they're looking for a course that they can't find in our system.
Now, our staff are able to spend time helping students make the right choices. There's been a change where staff are more able to give advice and help students understand their options, outcomes and possible career directions. Ultimately, the students benefit because they're getting a much better idea about what they want to do with their education. This new role has made a big and positive change for staff as well. It changes the nature of their conversations with students and it helps students feel really confident about their decisions because they have that opportunity to connect with our staff and review their choices.
Evo: We've discussed the value of greater process automation in the CE space. How should main campuses be looking to improve automation as well?
CY: Definitely—traditional institutions should be looking to improve process automation. Because our system responds so quickly to students, we've noticed that some of the faculties at Western are exploring partnerships with us because they know that the length of time that the institutional system needs to set students up is probably causing them to lose some of the alternative programming opportunities that are out there. They're working with us so they can house their courses in our system, because the systems that they use for traditional programming won't meet their needs.
Evo: What are some of the distinct advantages to forming more of those kinds of intra-institutional partnerships?
CY: These partnerships give our students such vast choices for learning. Through these relationships with extremely well respected faculties, people who are not considered "full" students at Western can now take courses that are taught by highly qualified instructors and experts from one of Canada's top institutions. It really broadens students' choices.
Author Perspective: Administrator
You Might Also Like