Convenient. Affordable. Finish Strong: Four Best Practices to Drive Adult Student Success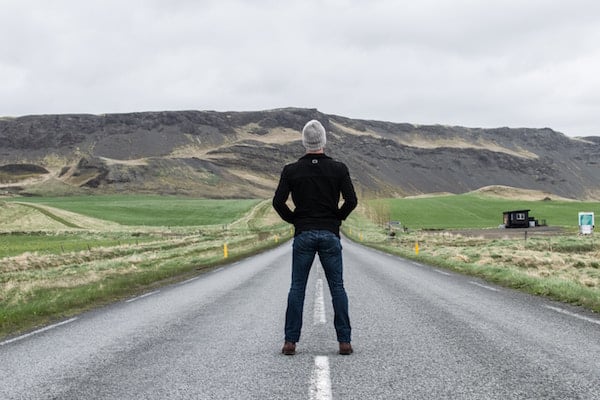 Who, What, Where, and Why?
Accessibility to institutions of higher education is becoming a top priority for those wanting to complete a bachelor's degree. Academic partnerships with community colleges and corporate entities that match industry needs seem to be paving the way. Still, most of the dialogue is about how to strategically make college accessible and affordable, and provide value to the consumer (i.e. the student, right?). Even the title of this article succinctly states the mission of MSU-Texas in Flower Mound.[1]
A little background: MSU-Texas is the official brand of Midwestern State University located in Wichita Falls, Texas. It is a public, residential, liberal arts college with just over 6,000 students. The Flower Mound Extension—in the heart of the Dallas-Fort Worth (DFW) area two hours south of Wichita Falls—targets adult learners who are 25 to 45 years in age, have some college but no bachelor degree, and desire an online or hybrid program delivery. Our intent is strategic. The DFW Metropolitan Area is home to almost 8 million people and home to many distinguished universities such as Texas Christian University, Southern Methodist University, University of Texas-Arlington, and The University of North Texas.[2]
Most of these institutions offer four-year programs delivered in both traditional and online formats. With that said, penetrating this vast market required thoughtful and precise planning by MSU.
What has this planning led to? As mentioned beforehand, our target market is a focused segment of the larger student population. Additionally, we have completed a brand-new 31,000-square foot facility. We have established formal partnerships with several nearby community colleges to design pathway completion programs, and we're promoting our programs to local industries.
But, the crux of this article is not about what we do, but rather how we do it.
It has been our experience that adult learners have the following unique characteristics:
They want information that is pragmatic—How can I use this information right now?
They have competing priorities of work, school, children and spouse.
They have concerns about how to pay for/afford classes
They see an endgame: gainful employment or a new career path[3]
We serve them by sticking with four key best practices.
Best Practices to Serve Adults
Support From Every Level of the Institution
Commitment must be paramount—and from all levels of the institution. Support and communication must be both vertical and horizontal in nature; there must be buy-in from university administration, faculty and staff. In other words, structure follows strategy—not the reverse.
Messaging Geared for Adults
The marketing and promotions must be consistent, succinct and transparent. Potential students (i.e. adult learners) want to know how long it will take them and at what cost. This is not the time for ambiguity—make your message clear! Another perspective might be to set program and university expectations upfront.
Commitment to Customer Service
Faculty and professional staff must have a commitment to student (customer) service. What does that mean? Well, how about a timely response to student inquires? What about empathy for each individual student? And lastly, constant internal communications on how to make processes better. This is not the time to be complacent.
Continuous Improvement of Processes
If I were to write this article a year from now, my hope is it would be longer, yet seem more refined. Faculty and professional staff should set metrics—or SMART goals, to aim for each academic year and review them periodically. For example, here at MSU-Texas we all wear many hats but the last thing we want to do is to burden a student with having to call department after department trying to get an answer for a simple question. To that effect, we have hired a student services coordinator that is versed in answering basic questions from financial aid to registration.
Conclusion
Working with adult learners certainly has its own unique set of circumstances, but it doesn't change the basic tenet of good marketing—delivering value to the end user. Provided that intentionality is always present, an institution like MSU-Texas is in good shape to help our students FINISH STRONG.
– – – –
References
[1] Kuhne, G. (2017). Ten Characteristics of Adult Learners [online]. Penn State World Campus. Available http://ctle.hccs.edu/facultyportal/tlp/seminars/tl1071SupportiveResources/Ten_Characteristics_Adults-Learners.pdf
[2] Dallas–Fort Worth metroplex. (2018, May 08). Retrieved from https://en.wikipedia.org/wiki/Dallas–Fort_Worth_metroplex
[3] Board, T. (2018). THECB – 60x30TX Higher Education Plan. [online] Thecb.state.tx.us. Available at: http://www.thecb.state.tx.us/index.cfm?objectid=5033056A-A8AF-0900-DE0514355F026A7F [Accessed 9 May 2018].
Randy Canivel contributed to Abound's eBook, The Four P's of Marketing, reflecting on these ideas and more. To download the eBook, please click here.
Author Perspective: Administrator
You Might Also Like