Taking the Temperature of 3 Learn-and-Work Initiatives in a Pandemic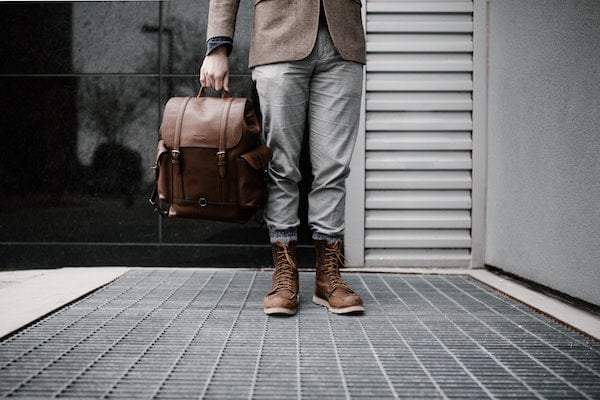 Early in 2020, before the pandemic, Lumina Foundation posted the third edition of the Learn-and-Work-Ecosystem Guide to inform the field about ways to create a more seamless education and workforce training system. The Guide highlights 36 national initiatives working in seven areas: credential transparency infrastructure; alignment and alliances; technology, data and standards to connect systems; understanding credentials of value; employer and workforce signaling for credential transparency; navigation tools, verifications, and quality assurance; and messaging around credential transparency.
These initiatives are at different stages of development: 1) drawing board/conceptual; 2) new effort under construction, supported extramurally; 3) in proof of concept/testing, supported extramurally; 4) scaling, supported extramurally; and 5) scaling at/or past tipping point – financial sustainability. We took the temperature of three of the initiatives to see how they're faring in our disruptive marketplace, selecting one just off the drawing board (unmudl); one in proof of concept (BadgedToHire); and one scaling toward tipping point (Credential Engine).
We were surprised to learn that these initiatives are all accelerating despite the difficulties on their limited staff who are working remotely, and the major challenges facing the institutions, employers, and policymakers. These updates are stories of perseverance and collective action in the face of tremendous adversity. No doubt other initiatives in the Guide are struggling – slowed down and maybe halted. But the news of these three is hopeful, to know that many efforts are moving forward.
BadgedToHire is led by the Education Design Lab, a national nonprofit that designs, implements, and scales new learning models for higher education and the future of work.
"BadgedToHire started in early 2019 with a bang," explained the Lab's founder and president Kathleen deLaski. "We selected three U.S. regions to evaluate whether badges or micro-credentials have the potential to be a hiring signal for career readiness, particularly for underserved learners.
Central New Mexico Community College, San Jose State University, and the University of Maine are developing micro-credentialing programs and working with employers to see how or if 21st century skill badges help students in the hiring process for internships and post-college jobs.
The initiative was gaining momentum with colleges and employers until COVID-19 struck:
Faculty were trained to facilitate and assess skills badges they were building into college degree programs.
800 students went through the badging process and pre-assessment surveys.
Employers were identified, ranging from hospitals, banks, credit unions and business processing to larger HVAC and plumbing service companies.
Then the pandemic hit. deLaski reports, "Our colleges understandably went quiet for a few months while they quickly performed miracles at scale with all of their students needing to move to online learning."
As the spring semester ended, many students could not complete the badge process amidst other pressures. Those who did saw big gains in confidence and their understanding of the skills. A business major earning the oral communications micro-credential from San Jose State University noted, "I hadn't realized how carefully you have to think about communications like this–and how important it is–until I had to record that video [one of the assignments learners complete to earn the micro-credential] over and over and practice listening carefully and responding in a thoughtful, appropriate way. Now I have these really valuable communications skills, but I also have this credential that I can use to show employers I have mastered them."
Employers faced another set of challenges, deLaski explains. "Before COVID, we had time to define almost 40 job roles with employers, mapping out which skills were most important for which roles using a design tool the Lab calls the T Profile. For example, healthcare employers care most about hiring students with empathy and creative problem-solving skills, particularly focusing on pattern identification and managing ambiguity. IT employers told us they care most about critical thinking and oral communication, with a focus on abilities to draw conclusions, gather and access relative data, story tell, and lead without a title. In all of our employer mapping of hiring pain points, they were seeing badging and tools such as the T Profile as very useful — and wanted to map them into their process."
Progress is moving at different paces among employers and colleges. deLaski explains: "COVID has slowed engagement more on the employer side than the college side. We understand why colleges are coming back to the design table faster than employers. With recent data about dropping enrollments, the colleges are very focused on adapting new models for all kinds of learners. Employers, though, have varied challenges, only one of which is finding more targeted ways to hire the right talent." Employer challenges include the physical limitations of having student interns onsite, shifting to virtual work settings, not hiring due to inability to keep their existing workforce, shifting their target to customer response rather than internal growth, and hiring trends that are industry-specific and not necessarily aligned to those with the credentials.
Now mid fall, students at all the colleges are back to earning digital credentials, as new studies are highlighting the increasing importance of 21st century skills. The colleges are also planning a free joint virtual career fair to enable badged students to connect with employers that are hiring.
Taking the temperature of BadgedToHire over the past several months, deLaski admits: "Besides feeling like we've been pulled through Star Trek's worm hole at hyper speed, COVID has reinforced that critical thinking, creative problem solving, communication, empathy, and resilience are the most important skills for learners to be agile in changing times. COVID has shown us that we have to and can adapt to learner and employer needs, NOW."
One of the hospital employers in BadgedToHire summarized it this way: "Why didn't anyone tell us that these are the skills we need in a crisis?"
The "newbie" is led by Parminder Jassal, CEO of SocialTech.ai. She and her team are working with a group of future-forward community colleges to bring noncredit courses and related jobs to a growing course-to-jobs marketplace. "Unmudl is a three-sided marketplace serving students, colleges, and employers with the Unmudl platform at the center," explained Jassal. The impetus for a new type of marketplace evolved from asking questions like: What is the future of work and learning? Who is the new student and employee of the future? How are community colleges going to support students and workers? The answer: Move from long-term prescriptive programs to shorter-term, agile noncredit courses and connect them to employment and academic credit on-demand.
"With COVID, we've had to accelerate the development of Unmudl," Jassal underscored. "This includes onboarding community colleges, accommodating employer demand, and bridging employer-validated nondegree skill-driven courses to for-credit credentials to support the 64.5 million working learners just in the U.S. Interest from India and other countries is also growing quickly."
The initiative has nearly reached its first milestone of 15 colleges from the original five founding colleges: Bellevue College (WA); Central New Mexico Community College (NM), GateWay Community College (AZ), Pima Community College (AZ), and San Juan College (NM). The National Institute for Staff and Organizational Development is also a founding nonprofit partner. "The ultimate goal is to have two to three colleges in each state," notes Jassal.
"The reason we have grown during the pandemic is because community colleges are coming to Unmudl to buttress their balance sheets with new income," Merrilea Mayo, Chief Operating Officer of SocialTech.ai explained. "They are initially attracted by the idea of a fresh, huge learner market to consume their existing offerings. What they discover along the way, however, is that doing business profitably outside their local market forces them to forgo calcified institutional processes in favor of doubling down on the fundamental value proposition to the learner. They have to really nail down what makes learners willing to pay for community college in the first place. Free educational videos are everywhere. Learners will, however, pay extra for in-person academic support, real U.S. Department of Education-recognized college credit, community/job networking opportunities, and job-relevant training that is tough to find elsewhere, such as autonomous vehicle technician or linesman training. Unmudl then adds value: the ability to transform noncredit to credit and mix and match courses from different colleges that can add up to a credential."
While the Unmudl vision has strengthened with COVID, readiness for action has been another issue. Julian Alssid, Chief Marketplace Engagement Officer at SocialTech.ai, explains, "America's community colleges are not used to innovating as a collective. Although the colleges focus on workforce development and already think about the future, they struggle with playing a central role because they can be difficult for employers or outside organizations to work with: they're siloed, localized, and not really a system with an obvious entry point. Even those that function within a system have not really become a national resource."
When the platform goes live on November 19th, colleges will be able to sell courses on Unmudl; and in 2021, colleges will be able to sell credentials, services, and space as well. Learners will be able to enroll at multiple colleges (outside their geographic boundaries), mix and match courses to build a credential, attend courses in person if they wish (to access labs, performance theaters, gyms, for example) or utilize online resources and services. Employers will have a single point of contact to a large number of America's community colleges simultaneously, to source diverse and qualified talent.
SocialTech.ai has set ambitious milestones. Within the next six months, 15 colleges will have joined a network containing at least 500 noncredit course offerings that are employer-validated, mapped to credit, skills-based, and high demand, including some general education courses. Within the next 12 months, there will be 100,000 learners. What learners have done at multiple colleges can be redeemed against a credential program at any Unmudl college, and 15 employers will be using Unmudl with at least five employer sponsors.
Unmudl plans to keep accelerating despite the challenging environment.
Credential Engine (CE) is one of the initiatives in the Guide at the 'scaling to tipping point' stage. A nonprofit that went public nearly three-years ago, CE was preceded by a multi-year proof of concept (Credential Transparency Initiative) managed by George Washington University's Institute of Public Policy with close involvement by the Business Roundtable. From its beginning, there was strong engagement in the vision to improve transparency in the credentialing marketplace by a range of stakeholders – learners, policymakers, employers, researchers, philanthropy – committed to the need for transparency in a chaotic, confusing marketplace that often causes people to lose out on opportunities. In the pandemic recession, the market is even more chaotic and confusing, yet transparency is all the more necessary as millions of people navigate education and training options for job and career changes as part of economic recovery.
Since inception, CE has been moving fast because of the seriousness of the nation's credentialing problems. In just a few years, CE created the first of its kind linked open data Credential Transparency Description Language (CTDL) composed of over 500 terms, which credential providers, quality assurance bodies, assessment entities, and others use to describe their credentials (e.g., diplomas, degrees, certificates, certifications, badges, licenses, micro-credentials, apprenticeships), competency frameworks, transfer value recommendations, pathways, outcomes, etc. The CTDL enables providers to publish in the open-licensed Credential Registry, a database now containing over 20,000 credentials, 600 competency frameworks, and a growing number of pathways.
"Our vision and progress are still strong," notes CEO Scott Cheney, "to build a transparent system of credentialing. Long before there was a pandemic recession, CE instituted a state and regional strategy to advance the work more quickly. We have partnerships with over 20 states and regions to publish their credentials and competencies to the Registry, and are in discussions with many more."
The result of partnering with states is to jump-start the publication of data to the Registry, since most publicly supported higher education institutions function within "systems" in their states. Their data is collected centrally, and it is more cost effective for state-level entities to work with CE and for the institutions to learn how to use the CTDL to publish credential information to the Registry. This approach has enabled entire states to publish their credential data to CE's database, like Indiana, New Jersey, Kansas, and Ohio.
"The uniqueness of this approach is not to submit data to a static database but to share and make public these data with the knowledge that users will be pulling them into apps, tools, and web searches in their states, as well as tools that are industry-specific and/or national in scope. Our partners are working to automate their systems and enable interoperability to promote an open-applications marketplace. The pandemic is accelerating our understanding of people's urgency to get back to work, systems are being redesigned as we speak, and data are key. But to get useful, actionable data, our systems must first be able to link and build a data network that everyone can access for timely and trusted information–and to link, they must use translatable software languages like the CTDL. This is what we're up against in the credentialing learn-and-work-ecosystem," explains Cheney.
CE has not slowed its progress during these pandemic-affected months. More colleges, companies, and government agencies are sharing detailed information about their programs and credentials by describing the knowledge and skills they confer in clear, consistent language. "Several states that have developed their economic recovery plans have expressed that they wish they had been further ahead before the pandemic–to have their credentials in the Registry, so they could more easily tap information about education and training opportunities for their students and dislocated workers, as well as their governmental and employer partners" notes Cheney. "The states that did have their data in before the pandemic are using that information to redesign their systems to better serve their populations. Most are accelerating and ramping up efforts now and using it to fuel the creation of programs and tools."
Cheney summaries CE's timeline: "We're not slowing down because we cannot afford to; the need is greater and our credential transparency vision is even more compelling now. We're quickly approaching the tipping point and beyond. It's a big, big lift in this climate of retrenchment and overworked staff in state agencies, higher education institutions, employers, and elsewhere, but everyone sees the need and is highly motivated to fulfill it."
Author Perspective: Analyst
You Might Also Like