Robust Integrations Maximize the Value of Technology Investments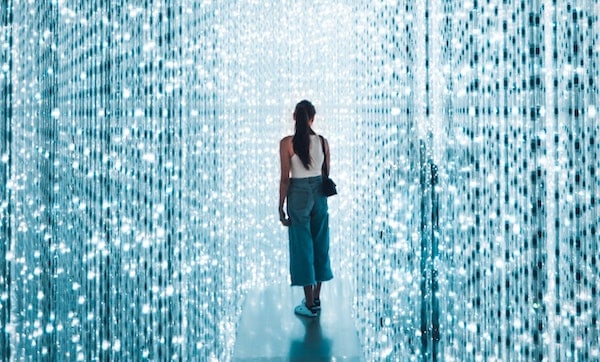 Modern colleges and universities have to operate like businesses to meet the expectations of their customer bases and grow. Geography alone will no longer drive sustainable enrollment growth. Competition in today's postsecondary market is global, which means it's essential to understand and exceed the needs of learners to attract and retain them.
As such, it's critical to have the right tools at your disposal to serve learners at every stage of the lifecycle. At UNC Charlotte, they've leveraged Modern Campus Destiny One since 2009 to deliver the customer experience their learners expect while supporting operational effectiveness and efficiency. And to maintain this commitment to a seamless customer experience, they recently added the Salesforce customer relationship management (CRM) tool to their tech stack. However to get the most out of their investment, they've leveraged the Salesforce Connector to ensure a real-time, bidirectional integration with their Destiny One system-of-record.
In this interview, Jasmine Bishop reflects on the role each solution plays in helping UNC Charlotte Continuing Education deliver the modern customer experience their learners expect, and shares her thoughts on the importance of robust integrations to getting the most out of the university's software investments.
The EvoLLLution (Evo): How does your team use Salesforce to engage learners and prospects?
Jasmine Bishop (JB): The Continuing Education staff uses Salesforce for student relationship development, support, and success. Salesforce provides a single unified view that allows them to focus on making meaningful connections with both prospective and current students while streamlining enrollment and support operations. This methodology puts the learner at the center of every interaction and fosters relationships that drive the enrollment lifecycle, which is critical for educational success and a quality student experience.
When the department was using Destiny One alone, we were able to assist students who enrolled in a course or program easily for transactional matters, however staff were limited when it came to documenting additional touchpoints, such as advising and technical support.
Staff resorted to keeping separate spreadsheets, documents and emails to track the interest of prospective students, document conversations with current students and created various methods for setting personal follow up reminders. There were also gaps in understanding why particular students did not finish the enrollment process and the effect specific marketing campaigns were making.
By implementing Salesforce, the department was able take on a new approach for recruitment and support that expanded their capability to document interactions with all contacts—even those who have not registered, and take a more proactive approach when engaging with students.
With Salesforce, prospective and current student information can be viewed in a single application that all staff can access and contribute to, which has resulted in a more collaborative work effort and knocking down the silos within the department. Now the complete history of a student, no matter who that student interacted with and what they discussed is easily available. Students now receive more personalized and knowledgeable service from the department as a whole.
Evo: How do you use Destiny One to serve a learner base and support the delivery of that customer experience?
JB: As a long-term Destiny One client we have grown alongside the application, offering learners not only new courses and programs, but a better experience.
A customizable front-end site that displays our educational offerings, an easy "add to cart" functionality and a personalized student portal have helped establish what experience learners will have with our institution from the beginning. Overall, Destiny One offers an experience that makes enrollment and program attendance easier and better for students.
From a management perspective, Destiny One allows us to create highly customized notifications for our students, automate our processes, quickly obtain necessary reports and integrate with real-time connectors. Those connectors make it easy for us to use systems like Salesforce, our Canvas LMS, and soon even Credly for digital badging.
With Destiny One, we're able to offer something new almost every year to the student body to help them find the programs they want and achieve success in their educational journey.
Evo: To your mind, why is it beneficial to have both tools, rather than trying to do everything within a single system?
JB: It comes down to the ability to be proactive, rather than reactive. When we were just using Destiny One, we only saw part of the picture—particularly of those who wanted to buy the course and actually completed their enrollment. We didn't have a clear picture about those who talked to staff for hours, dropped off and never came back, or those who changed their mind several times for what program they wanted to be in or when they may enroll.
By using both Destiny One and Salesforce, we can tap into both applications' strengths and gain a full view of the learner's process. This was particularly insightful as we were missing what was happening with prospects before registration, since there wasn't an easy way to manage them. Now we can easily connect with those students and drive them through the entire cycle by documenting their decisions and reasoning in relation to enrolling, such as financial commitments and scheduling needs.
In addition, the way we have Salesforce set up, we document each certificate opportunity and track how prospects move through each of the pipeline stages. With both systems working together, we can better convert prospects into students and support them in finishing their program at a successful pace.
Evo: How do your students benefit from this tight interconnectedness between the two systems?
JB: Students benefit at every stage along their educational journey when Salesforce and Destiny One are connected, starting with their initial interest to their successful program completion. By having data from Destiny One sent to Salesforce and students' contact information in sync between the systems, we ensure a seamless experience that is highly personalized. In the past, marketing may have sent a specific message to a prospective student without knowing they had already been in contact with an Enrollment Specialist and are ready to sign up. In that instance, they may have been providing information catered to somebody at the beginning of an interest journey, when the individual was ready to make a enrollment decision. Having the ability to document what stage a prospective student is in allows communications to be tailored to what they really need. In addition, when an enrollment is completed in Destiny One, the course section is documented on the student's Salesforce contact record, where they can be removed from receiving future marketing information on the program, and our efforts can be transitioned to student support and success.
Overall, with the robust information gathered, staff are able to provide more tailored marketing and student success messaging. This includes the ability to suggest specific offerings that align with a student's interests—rather than sending a generic list of courses—and having the ability to acknowledge the programs they have completed with us.
It's important that we build every student relationship meaningfully, by having both systems working together it supports the mission to develop relationships with students rather than just sending marketing materials and waiting on sign ups.
Evo: Looking at the backend and staff experience, without the integration between the two systems, would you be able to use both Destiny and Salesforce?
JB: Without the integration between Destiny One and Salesforce, it would still be possible to offer an engaging customer experience, but it would be nowhere near as effective.
Being able to share information between Salesforce and Destiny One is critical. Staff using Salesforce need to be able to access a student's academic history from within the application. They need to know if a student signed up for a specific course, if they dropped ones in the past and what their certificate status is can offer a number of insights. This information empowers staff to provide a more personalized experience for the student and ensures the right questions are being asked in order to better understand and meet our learners needs. The integration paired with the staff's commitment ultimately supports the success of learners.
Without the integration, work would be inefficient and ineffective as staff would have to input the same information into each system. Keeping track of what was entered into the Student Lifecycle Management system and what went into the Customer Relationship Management tool is not only tough to manage but frustrating. Information could be out of sync and therefore unreliable and possibility not usable.
Salesforce, without a tight integration with Destiny One, would ultimately be just a fancy Rolodex. This set up wouldn't allow Continuing Education to leverage the powerful automations and workflows that can be driven by data from Destiny One.
Evo: From an operational perspective, why is it important to have a single system of record?
JB: Without a single system of record, you're not really seeing the full picture surrounding the students' academic and fiscal history for your organization, nor can you validate its accuracy. When using various siloed stand-alone systems, you will be working from incomplete and possibility out of date data. When it's incomplete, it can't be trusted.
Destiny One is the department's system of record, and is where our student records are stored. This helps with audits and offers a better student and staff experience. It's extremely important for staff to know that Destiny One is where they go to for official records. Whether it's a student's academic or financial record, Destiny One has it.
Evo: How does the flexibility of Destiny One support the management of the Continuing Ed unit at UNC Charlotte?
JB: Take the example of COVID-19 this year. We had face-to-face classes scheduled for the next six months to a year, and we could just say, "Okay, how do we adapt to this situation?"
Once the department figured out how they were going to handle course materials, it was easy to make the switch to remote, online learning in Destiny One. After some updates to our custom notifications, staff could simply click the LMS checkbox on the section to generate new course sections within our LMS. Students and instructors were automatically provisioned into Canvas, and from there we could start the process of moving online relatively quickly and easily.
Since this removed any major barriers for operational management of this transition, staff could focus their time and energy on ensuring online courses were built effectively, which is the true issue of going online that quickly.
Being able to move courses to Canvas and have students in there as quickly as possible was amazing.
The ability to adapt and be flexible is phenomenal with Destiny One. There's no way we could have adapted to COVID-19 without a system that was so well-integrated into our LMS and technical infrastructure. With the Salesforce integration, we could quickly and efficiently make critical touchpoints with students.
Evo: Is there anything you'd like to add about the benefits of the integration or connection between Destiny One and Salesforce?
JB: By working together, Destiny One and Salesforce offer high levels of agility and scalability for our Continuing Education department. I've seen the unit at UNC Charlotte grow tremendously from the seven years I've been here. Now with Salesforce in the tech stack, we're shifting from a reactive model to a proactive model and are able to start planning long-term solutions.
The integration between the two systems is sparking ideas and innovation that can be achieved relatively easily, given the power and flexibility of the two applications. With less flexible solutions, you really have to plan ahead, and it limits your ability to adapt to changing situations.
This interview has been edited for length and clarity.
Disclaimer: Embedded links in articles don't represent author endorsement, but aim to provide readers with additional context and service.
Author Perspective: Analyst
You Might Also Like