Taking a Regional Approach to Collaboration in Non-Traditional Programming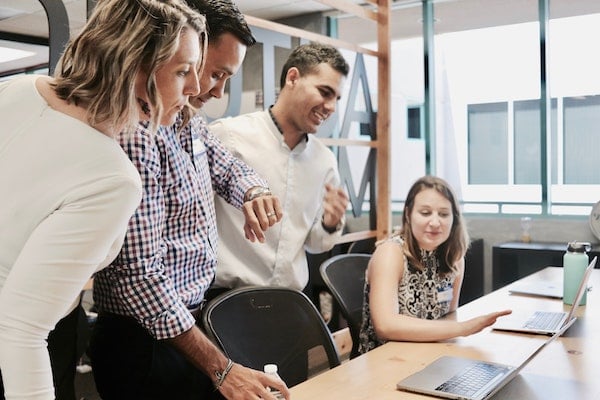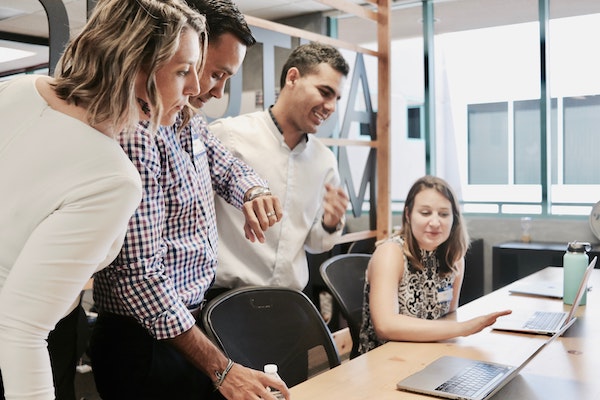 Sometimes we all need a little help. Particularly right now, it's critical to scale and develop the right programming for lifelong learners to gain the skills they need right now to be successful in the workforce. It's important for colleges to look to their neighbours for help and even collaboration on what's next in higher education. Once relationships are strong within a community or region, these relationships can expand to the national level. Colleges can share their resources with each other and deliver the best learning experience to students. In this interview, Monica Johnston discusses what it takes to develop non-credit programming in community colleges, why collaboration is important and why a regional approach is the best way to start.
The EvoLLLution (Evo): What are some of the key obstacles to developing programming and support services for non-traditional and non-degree learners at community colleges?
Monica Johnston (MJ): One of the primary challenges is that we are working with non-traditional students who often want to accelerate their learning because that will get them into the workplace or advance them in their careers more quickly. Non-credit programs don't necessarily align with some of the traditional college timelines or processes. So, it's about ensuring that we're meeting the non-traditional or non-credit learners' needs while still working in an institution of higher education.
We need to be aware that we are working with adult learners who have many responsibilities outside of the classroom, and those are definitely potential obstacles or barriers for success. As we look at program scheduling, flexibility is critical for our students. We also need systems that meet students where they are, so that we are providing flexible academic support models that reflect their circumstances. If we need to improve reading comprehension or graphic literacy skills, we embed that into the classes or contextualize that learning to make it as effective as possible. But again, with the awareness that the longer it takes a student to complete their training, the longer it takes to impact their career. We're always cognizant of the fact that we need accelerated timelines and efficient and effective models.
Evo: How difficult is it to create an efficient and effective environment designed around static semesters and a lockstep progression through academic programs, that is also geared towards non-degree students looking for short-term learning experiences?
MJ: It's definitely a challenge, but it helps that at Metropolitan Community College our leadership is committed to stackable credentials and the idea of creating pathways that students can enter and exit as they need. The reality is, we work in the world of semester-based schedules, which don't always meet the needs of many of our working professionals or individuals needing to enter or re-enter the workplace.
Evo: When you think about an organization like NCCET, why are these kinds of associations important to the growth of continuing ed at community colleges?
MJ: We have to leverage every possible resource that we have for students to make an impact on the communities that we are a part of. An organization like NCCET allows us to collaborate, create best practices, and then share that information to leverage grants and funding opportunities and prevent us from recreating outdated systems, models and programs. Sharing will be the key to us impacting as many students as possible. The work is hard; the need is great; and anything that we can do to impact students positively should be taken advantage of. That's when an organization like NCCET is so important. We're constantly researching, but NCCET brings that formal organization to fruition and lets us build the network of connections that will support us.
Evo: How does the regional approach help to support and accelerate the work that's happening at that national level?
MJ: It's going to provide a framework for us to begin the conversations locally and regionally, reflect regional trends and industry needs, but then build that up into a national conversation. On the surface, it's a way to create a support system for the work to take place and for it to build upon itself.
Evo: Does this push towards regions maybe help to create a level of collaboration and opportunity for a community-based approach that you might not even be able to achieve at the national level?
MJ: That's exactly right. In the State of Missouri, community colleges work together and collaborate on grants and initiatives, leveraging any resources we have to benefit the state's residents and employers. The regional network allows us to expand on those areas. We can build programming to serve the industry corridors that you may have in specific regions. Businesses have local, regional, national, and global perspectives now. So, this really is just about providing the structure to ensure that our training programs are meeting current needs and anticipating future needs.
Evo: When you think about your own directorship, what are some of your early goals as you start to establish a path forward as director of the North Central Region?
MJ: An early charge is to identify area managers. We need to operate on an even more local level and identify managers across the region who will help create and build these networks and relationships. That frees us up to really start looking at this beyond just our network of individuals–how we start to look at programming and at funding opportunities and any potential opportunities we have to expand the services that we offer in the region.
Evo: Is there anything you'd like to add about the benefits of this more regional approach to collaboration on the potential to grow opportunities and diversification of access to non-traditional programming?
MJ: The one thing about delivery models that COVID-19 has taught us is that we really can reach across physical proximity and work together in this remote setting. And that's going to further enhance an organization's work because we really are understanding how we can build these connections and programming beyond students being physically present in a classroom.
One of the opportunities might be to apply some of what we've learned through virtual instruction to how we work together as an organization. It's forcing us into new models. It's about the ability to communicate–in some ways, that's actually been enhanced through this remote work setting. I'm really excited to begin working together as a region to see what opportunities are available to us that we may not have even thought of six or nine months ago.
This interview was edited for length and clarity.
Disclaimer: Embedded links in articles don't represent author endorsement, but aim to provide readers with additional context and service.
Author Perspective: Administrator
Author Perspective: Community College
Author Perspective: Association
You Might Also Like