Rejiggering Higher Education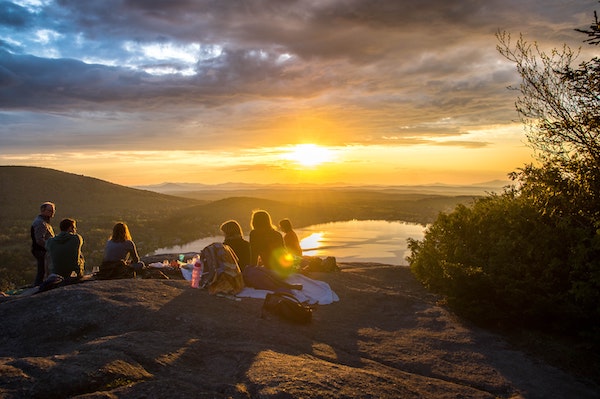 The pandemic caused a lot disruption and an enrollment cliff has loomed over higher education for some time. Institutions are left scrambling to find ways to survive and thrive in this new era. In this interview, Dr. Joe Sallustio speaks with MJ Knoll-Finn about the impact the pandemic has had on higher education, recruiting students in this new normal and how faculty are moving forward post-pandemic.
EdUp Experience: How is the overall enrollment going given that we're still in a pandemic?
MJ Knoll-Finn (MJKF): The pandemic has helped higher ed move forward. At least at NYU, it is really given us an opportunity to see how we look at technology and data, how we think about students and their experience. At a big place university like ours, how we think about and lean into the need to understand each other in a place where you may not be in the same room as each other?
What did we do before, what did we learn this year and how can we use that to reach more students? We were able to break down some of the barriers we see in finding places like NYU and really learn how to listen in different ways.
Ultimately for NYU, diversity, listening and our global footprint have allowed us to be incredibly flexible.
EdUp Experience: As countries are dealing with travel restrictions, how do you recruit international students?
MJKF: We have twelve campuses across the globe that you can study at. We have two other degree-granting campuses, one in Abu Dhabi and one in Shanghai. I feel like we're everywhere.
I really saw in this pandemic that having campuses and sites across the globe meant we had people who understood the cultures and deeply embedded in the communities of our international students. When you're in a crisis, that matters a lot.
You can get it virtually, but there's something about living and being in a space that made it easier. Another thing we did was Go Local for NYU, which gave students who were closer our other campuses and who couldn't get to New York, or frankly, to Abu Dhabi or Shanghai, were able to study. That helped us bypass some of the issues associated with travel, vaccinations, and hotspots in certain parts of the world. It is complicated, we've been able to manage a flexible set of options for students. so they could take one or two in-person classes, even if they're taking other classes remotely.
EdUp Experience: What do you think about the conversation around elite universities failing to deliver on the ROI for cheaper, faster, specific education?
MJKF: It's so complicated as you know, but the sticker price for higher ed is high, and there's a lot of discounting going on. Who understands that? I'm not going to completely bash the press, but a lot of the major newspapers talk about a very small number of institutions when they're talking about us at all. It gives us the impression that if you went to a liberal arts college, it doesn't have the kind of vast number of students we have or leave the kind of footprint we do, that somehow they're lesser.
We used to talk about to look for a good fit in an institution. Now, it's an arms race. You want to get into the best institution you can, and that has hurt America. There's a generation now that feels like they're less than or that it's not worth it to go to a gem of a school that could be a great fit because of all the messages they're getting.
My biggest worry is that first-generation kids can't see through that. Sophisticated parents get it, and they play that game.
EdUp Experience: How are your staff handling everything?
MJKF: Everyone had to being fully remote 18 months ago, which took a ton of work and effort. Then we had to shift back. Now we do work at a university that serves students, so we need to come back, but we're coming back in a hybrid format. In addition to seeing and hearing difficult stories from students, the staff their own. They're having to adjust once again to this new era.
One of the beauties of what happened is I know my staff better. I know so many of them because Zoom gave me an opportunity to have smaller meetings and to see people. It's the same with the students. We had a lot more time. We could be more flexible and have more one-on-ones with students conducted face-to-face on Zoom.
EdUp Experience: As more students are applying to NYU, are there more problems internally with sifting through applications?
MJKF: It's interesting because we get a lot of applications, but we also try to do holistic review of each one. We hire a lot of readers who take care of this whole process. We had spent last summer knowing this was going to happen, rejiggering the models. We were leaning more into questioning what the curriculum was, how we were distributing grades across the four years?
We had tested it on previous classes to see how it would play out and how it could predict yield but without a standardized test at all—this was new. It was definitely harder to know whether we were making the right assumptions as we were admitting students, that we didn't roll through our admissions.
Edup Experience: It's impossible to predict how a pandemic affects everything. How did you predict what to expect for 2021 and 2022?
MJKF: We had asked current and prospective students what mattered to them over the year. We had some intel that our health protocols were the number one important thing.
We do a lot of asking. We sent out surveys because we wanted to better understand better students wanted from us. That's how we approached getting that information. That intel really helped us prepare for recruitment. You have to be able to pivot and ask because you're in the dark.
EdUp Experience: Is there anything you'd like to add about NYU and what you see as the future of higher education?
MJKF: The conversation around diversity, equity, inclusion and creating a sense of belonging is on steroids at NYU because we're global and very diverse. It adds a lot to what the innovative spirit of our institution. I feel proud to be a part of creating that in the student body. We're 29% underrepresented students. We have 24% international students, plus this global footprint that we embrace. It's so much fun to be at a place like this because it's a challenge, but it also brings a ton of innovation.
In terms of the future, we always say to meet your students where they're at. You chose them to be at the institution, so now you have to figure out how to bring value to their lives. Higher education must be thinking about that—not just what happens in the classroom but the whole experience a student goes through.
From technology to data to the way that students interface with each other and the people around them. Higher ed needs to be thinking about the way you and I traverse the world with technology now. Hopefully the pandemic gave us a bit of a kick in the pants to do that more and using AI to better understand and tell our story and get students the help, support and accolades they deserve.
This interview was edited for length and clarity.
Listen to the full episode here.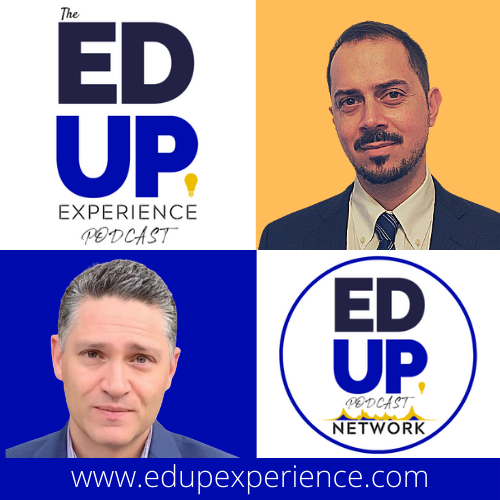 Author Perspective: Administrator
You Might Also Like