Partnering with a Non-Traditional Provider: EQUIP and Experimental Education Opportunities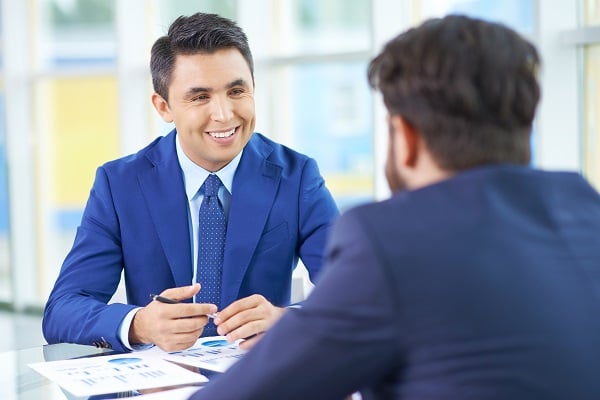 As the alternative postsecondary marketplace began to boom, postsecondary leaders were forced to recognize that today's students want the skills and knowledge they need to be successful in the labor market. In response to this growth in alternative credentials, the Department of Education announced eight experimental partnerships between higher education institutions and non-accredited education providers that will be eligible for Title IV funding. The aim of these EQUIP partnerships is to create access to new models of education and training for low-income students who may not have otherwise been able to access them. In this interview, Becky Takeda-Tinker discusses the partnership her school, Colorado State University-Global Campus, struck with Guild Education.
The EvoLLLution (Evo): What are some of the factors that lie behind the explosion in popularity of non-degree postsecondary education programs?
Becky Takeda-Tinker (BTT): The growing interest in non-degree postsecondary education programs is due to two primary factors: public perception and younger generational demands.
The longstanding models for employment that created our higher educational system are changing. Both employers and workers recognize that their own skills development must progress in real time and that alternatives to traditional approaches can be efficient and cost-effective. According to Gallup, 80 percent of Americans agree or strongly agree that colleges and universities need to change to better meet the needs of today's students, and only 6 percent of Americans with degrees strongly agree that college graduates in this country are well prepared for success in the workplace. Tellingly, only 50 percent of university graduates believe that higher education is worth the cost.
Those are dismal facts especially when we know that our changing economy requires an educated workforce, and job forecast data through 2020 reflects that 65 percent of jobs will require postsecondary education. Even more disconcerting is that the U.S. government reports that we have $1.2 trillion in federal student loan debt, and that over $30 billion in Pell Grant funds were distributed in 2015, yet over 40 percent of students have not earned their bachelor's degree within six years.
All facts and data combined, it seems apparent that Americans, students and the federal government are searching for alternative methods of workplace preparedness and that higher education needs to progress to contribute in this new paradigm.
Evo: Why is it important to create more access to high-quality, non-degree programs, especially for non-traditional students?
BTT: Primarily, it's important to create more access to high-quality non-degree programs because modern learners' preferences have changed—they seek a more customized and individualized approach to their educational experiences.
I use this analogy frequently to describe this phenomenon but I think it helps get the point across, so here it is:
Once upon a time, people had to buy an entire music album to get the songs they wanted, particularly if the songs weren't available in a 45 RPM version. Nowadays, though, we can pick the one song we want, in the specific length we like, by our favorite musician, performed live or in the studio or even duet format, and we can get it instantly.
We also live in an era that allows us to buy the one color of our favorite M&M's and design the look of our Nike shoes!
With all that freedom and choice, it's no wonder that our students want to choose the format through which that they will demonstrate what they've learned, or that they want their military or organizational training to be considered as valid learning towards a degree that facilitates their workplace success.
The increasing diversity of credentials is a response to the fact that people are used to getting what they want, when they want it. Even providers of education are recognizing the need to evolve to meet the changing preferences of students. As delivery and format change, however, it cannot come at the sacrifice of quality. We need to ensure that the benefits of rigorous academic learning are not replaced solely with added convenience
Evo: How do you expect CSU-Global's partnership with Guild Education to grow in the coming years?
BTT: At CSU-Global, we will continue to partner with a variety of educational providers that facilitate our mission of adult non-traditional learner success in a global marketplace through education.We are constantly testing and identifying new and different ways of more fully engaging learners towards their academic and workplace success.
We partner with senior leaders from industry for all of our program and course development needs, we measure student academic progress upon entry and at graduation, we continually survey employers, and through third parties we track our graduating student cohort wage data to ensure that what our students are learning while they are with us helps them keep and move up in their jobs.
Based on our student retention data we know that our students value and appreciate our dedication to ensuring that they get a return-on-investment for the time and money they spent while they were taking classes with us, so we will continue to find new tools, methods and alliances that hone our ability to meet their dynamic needs.
Evo: Why did CSU-Global elect to partner with Guild rather than build the courses alone?
BTT: We continually strive to develop and test new and effective means to support student success. By partnering with Guild, we saw an opportunity to quickly and efficiently integrate learning options available outside of CSU-Global's courses. By leveraging an existing program, we were able to ensure a high level of course rigor in order to examine the experiment's viability long term.
While CSU-Global has students in every U.S. state and territory and over 55 countries, as a public institution in Colorado with a statutory role to provide bachelor's and master's degree programs, it's critical to us that we embrace our service to Colorado citizens. As such, we strive to ensure that we stay true to Colorado's Guaranteed Transfer Pathways (gtPathways) program to ensure the transferability of general education credits towards bachelor's degree completion.
For background, courses that meet curriculum requirements of gtPathways are assured transferability to all Colorado state institutions of higher education, so providing Colorado students with such courses ensures flexibility and efficiency towards their degree-completion success.
Alternatively, Guild Education currently provides lower-level leadership and management courses, which are subjects not currently covered in the gtPathways program. As outlined in the EQUIP Experiment application, we propose to combine some of the Guild's non-gtPathways courses with CSU-Global's curriculum to understand if students are properly engaged and better-prepared for gtPathways and upper-level coursework in a CSU-Global undergraduate degree program. It's our hope that this further promotes retention, academic success, and ultimately leads to an increase in degree completion and additional career mobility after graduation.
Author Perspective: Administrator
You Might Also Like