Looking Beyond Traditional Learner Demographics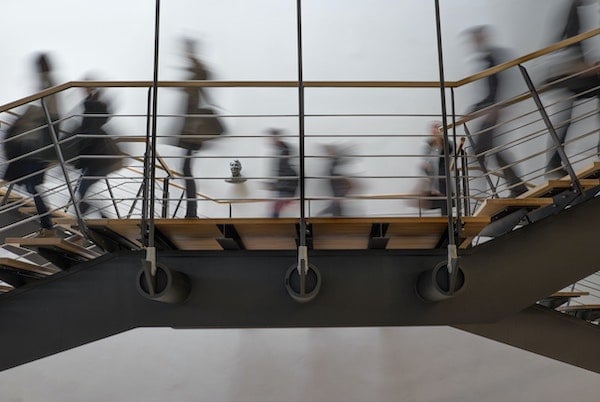 For decades, institutions have been serving their traditional audiences. But as the adult learner population continues to grow, faculty need to shift focus and begin looking at how they can help serve this new majority of learners. In this interview, Brad Mahon discusses the importance of looking at new learner demographics to serve, some of the challenges that come with it, and how to become more student-centric.
The EvoLLLution (Evo): Why is it important for institutions to start looking to new demographics and audiences from the ones they traditionally served?
Brad Mahon (BM): My home institution of Mount Royal University offers a good example. For my area – the Faculty of Continuing Education – our market used to primarily be mid-career professionals. Undergraduate programming catered to, mostly, emerging high school graduates, 18- to 24-year-olds. Those students would graduate, find a job, build a career, and then at some point there was the need for them to re-skill – enter CE.
Now, we're finding that we have more students engaging our continuing education programs who are younger, emerging professionals. Students are not waiting until mid-career to return for Continuing Education and professional programming. Rather, we have people coming back, say, five years after they received their undergraduate degrees – five years into their professional career, and they are able to continue working because we offer flexible learning. We meet them on their terms.
We're talking about co-curricular records at our institution too. In Continuing Ed, our market then also becomes undergraduate learning, which we might've had years before, but now in a different way. I know some Continuing Ed units deliver certificates or diplomas that may be laddered into undergraduate degree streams. However, we understood the idea that somebody pursuing a bachelor's degree could then also be interested in taking a conflict management certificate, or a leadership course, or something to augment that undergraduate degree. It's not about laddering. The CE parchment just makes them shine that much brighter to their potential employers. It's value-add.
We're also finding that we're expanding beyond our traditional catchment area. In some programs, two-thirds of our students don't have a Calgary address. The reach is beyond what we would have served ten, even five years ago.
Evo: What are some of the obstacles that the university is going to face when trying to reach these new demographics?
BM: Philosophically speaking, one is the traditional mindset of the institution, but it's also working to understand who that new audience is. If we agree that institutions must expand beyond their usual demographics, we need to determine what that market is. What does this expanded audience want?
I know referring to the university as a business can sometimes be off-putting for certain people, but I really do see the university as a commercial operation. Then, if we agree that businesses need to continue to innovate to be competitive, the same is therefore true for higher education. No one would disagree with that point if we were looking at a private sector business, but for some reason when we apply that mentality to a publicly-funded university, there seems to be tension.
Additionally, at the same time, no one wants their institution to become the Blockbuster Video of universities, where you're offering something that is just not in demand anymore. Without offerings that connect to market demand, institutions risk becoming "programming museums," curating historical offerings rather than meeting in-demand labour trends.
Evo: Microcredentials are an example of the ways you and your team have created these pathways for new audiences. Is there anything else on deck you guys are working on to create or diversify those pathways?
BM: Yes, we are exploring microcredentials – we have two programs set to launch in Januray 2022 – and I'll be the first to admit, I looked at them with suspicion – wait a second, short-term, competency-based programs that are connected to industry—what? That's not new! That's what I already offer in Continuing Education.
Yet, as I thought about it a little bit more, I saw the potential. Sometimes it's about engagement and even though there are folks who call microcredentials merely a "shiny new thing," that shiny new thing is attracting a critical new audience. We receive inquiries from people saying, "Hey, are you offering a microcredential program?" People are looking for it.
In terms of pathways, we're just trying to be better. We're trying to look at the student more as a customer or a client. So, we've improved our online game in terms of meeting students on their terms, and we are definitely more engaged in digital marketing, especially social media. We don't use paper or print marketing anymore. We don't use billboards on the side of major roadways anymore. We use strategically targeted digital marketing.
The other thing is offering multiple options for students. We even let them bring some options to us, particularly regarding delivery mode and their desired classroom experience. We're also working with employers and our advisory committees to ensure the programs we offer are meeting current sector demands.
The last thing I would say is just collecting more data. We're trying to understand our learning more and more. There's no such thing as too much research.
Evo: Most institutions have been set up very much along faculty-centric, staff-centric lines. How do we make it possible to handle the demand as efficiently as possible?
BM: By seeing the students as customers, having that customer empathy with their journey. At Mount Royal's CE, we're focused on the classroom experience—and of course that's important whether it's virtual or live—but, rather the whole experience, right from the time they first start thinking about taking a course. We need to make sure our programming is high up on the search engines, that they're able to see it as one of the top search choices. Then when they do click and end up on our website, they need to have a good experience. Is our website easy to navigate? Can they find things? Are they able to kind of go down rabbit holes and come back out again? Or, is it frustrating? Are they constantly getting bounced around? Overall, are they finding the information they're looking for? When they register, how's that working for them? It shouldn't be a painful process.
Then checking in with them about their experience along the way is important. We conduct a graduate survey six months after they finish their program to check in with them. "How was your experience? Did you feel what you learned in the classroom was valuable?" What we are really trying to do is build a culture of raving fans. We don't just want people to come out and say, "Well, no, I took the program, I learned from it and it helped me." We want people to come out and rave about their complete experience – from search, to inquiry, to registration, to the classroom, to completion, to the impact on their life.
When I think about Google ratings, how many times do we look at a Google review before going to a restaurant or booking a hotel? Or, if I'm going to buy a bottle of wine, I pull out my phone and I scan it through my wine app. My point: in higher ed, we want those five-star customer reviews too. We want students to come out and say, "That was a tremendous experience, from the moment I started thinking about the course until the time that I finished." Five stars. Boom.
The last thing is investigating infrastructure. I had people stop me in the halls at Mount Royal and they would say, "Your online registration system is awful. The only reason I stay with you is because I support Mount Royal." And it's great that they are loyal to the brand, but what does that mean for customers who we haven't had the opportunity to build that critical relationship with us? They're not going to tolerate that type of cyber frustrations. So, we've made investing in our internal IT infrastructure a major priority, and we are already seeing the return on that strategic spending.
Evo: Is there anything you'd like to add about your experience of efficiently serving this new learner demographic?
BM: In Alberta, in particular, the downturn in the energy sector has brought a lot of students into our Continuing Ed programs with no previous post-secondary experience. These are sometimes people who finished high school, or who didn't finish high school, and then left for what was a very lucrative oil and gas sector only to come back now in search of reskilling. We have worked to demystify higher education and make our programs welcoming to post-secondry new comers. We are always thinking of the learner and their journey, mostly via practicing empathy.
Relatedly, through self-study we found that our policies and processes were created with the consideration of our operations in mind. They weren't created for the student. They were not customer-centric at all. They were what worked best to run our business. And things like website registration, post completion of the certificate were very secondary things. So, we are working on thinking about our policies and processes with the student lens in mind. Yes, we need to have rigour and reputation-protecting, risk-reducing rules and regulations, yet we can still balance those requirements with the goal of being transparent consistent, and accessible for our students.
This interview was edited for length and clarity.
Disclaimer: Embedded links in articles don't represent author endorsement, but aim to provide readers with additional context and service.
Author Perspective: Administrator
You Might Also Like