A Rallying Cry for Innovation in Higher Education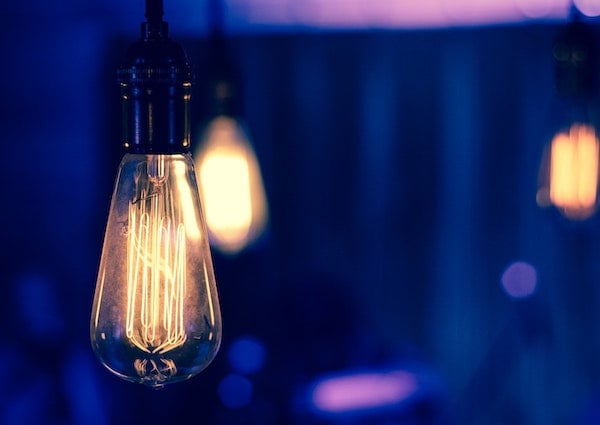 I spent my early career years with tech-oriented organizations and nimble start-ups all seeking to solve problems through the use of technology. When I started to look at industries steeped in tradition and history ripe for innovation, I was thrilled to embark on my higher education journey.
I entered the online education space from this non-traditional entry point with the aspirations of marrying technology and innovation. I saw an opportunity to disrupt the higher education model. Online education, led by well-funded for-profit intuitions, was the main disruptor, providing access to students who otherwise might not have been afforded the opportunity to continue their education. Even with this seemingly significant shift in how online education is delivered, affordability, program outcomes matched to employer demanded skills and a consumer-oriented student experience are still frequently at odds with student expectations leaving far more work to be done.
After spending years with one of the largest for-profit online universities, I knew for certain that once traditional universities figured this whole "online thing" out, they would greatly benefit from their strong brands and reputations while simultaneously learning how to extend access to higher education. As a result, many intuitions have leveraged the online program management (OPM) model that has taken the foundational operating.
Much of today's higher education landscape continues to be deeply rooted in academic tradition. Institutions are slow to embrace any significant changes. Furthermore, today's students have more choices, are increasingly technology savvy, more demanding of their learning experience and more price sensitive than ever. Beyond that, today's students continue to question the value of a degree and employers will soon feel the catastrophic pinch of a lack of a skilled workers as the population ages.
This creates a significant gap between students' expectations and the reality of many of today's higher educational experiences and an even bigger gap in the workforce shortage we are likely to face tomorrow. The introduction of competency-based learning models has helped to pave a new path to recognize credit for prior experience. It allows students to save time and money while still moving at their own pace—a more student-centric model for sure, but still very costly and cumbersome to enable and scale. The OPM model has helped many more traditional institutions enter the online learning space leveraging the strength in foundational operating structure to help come alongside traditional universities to help them enter the online space. In my experience, the challenge is that OPMs are seemingly focused on the operational excellence—which does benefit a traditional university—but they frequently fall short in really pushing rapid innovations and asking the big questions around the needs of the future.
Just one example of a potential technology that is clearly challenging the idea of a traditional academic experience—and how students learn in a virtual environment—is Mursion. This is a virtual training environment where professionals practice and master complex interpersonal skills to be effective in high-stakes careers such as education, psychology and counseling or social work. This virtual reality platform leverages a decade of research by the University of Central Florida and was fueled by funding by government and private philanthropy. The Bill and Melinda Gates Foundation underwrote the commercialization of the technology. While this was introduced at the 2015 ASU+GSV conference in Phoenix, three years later more traditional universities such as my current one are just starting to take a peek at such technology and working to overcome preconceived notions of a traditional academic mindset and challenging the way things have always been done. Mursion is but one example in sea of great technology innovations becoming available that can be used to reimagine the future of (and the future of the future of!) online learning. Leveraging those leaders who can see over the horizon and around the bend can help us explore new things.
With all this in mind, I question how higher education communities might take a page out of the start-up book and fully embrace an entrepreneurial mindset, fuel innovation and really shake up the traditional academic model? While this is happening in pockets that leverage a more entrepreneurial approach, underpinned by technology and keeping the student centric model always in focus, we still need more. By continuing to push the envelope we may be surprised by what the future may look like and it may end up looking nothing like today's traditional or online models. In a world where young people turn to YouTube to learn what they need to know when they need to know it (and older folks for that matter), a digital experience is a given and disruption is happening all around us.
I encourage current educators to continue to challenge the current paradigms, question convention and question everything we think we know.
To solve these problems, collaboration is essential. By clearly identifying a shared goal and a problem to solve, institutions can partner in a way that can create new possibilities for all. Imagine instead of preaching about innovation and technology at all the wonderful Education and Technology conferences we all attend, we come together to solve a common problem over a few days in sort of a start-up incubator type of setting.
Leveraging the power of collaboration and the collective genius of the community (technology, investment, education, etc.), we could create many new possibilities for all. Disruptive innovation will be key to solving some of the biggest problems. While we don't have all the solutions, continuing to be curious and ask "how might we" can help us continue to explore even more uncharted territory.
Author Perspective: Administrator
You Might Also Like