A Learn & Work Ecosystem Library: The Why, What & Who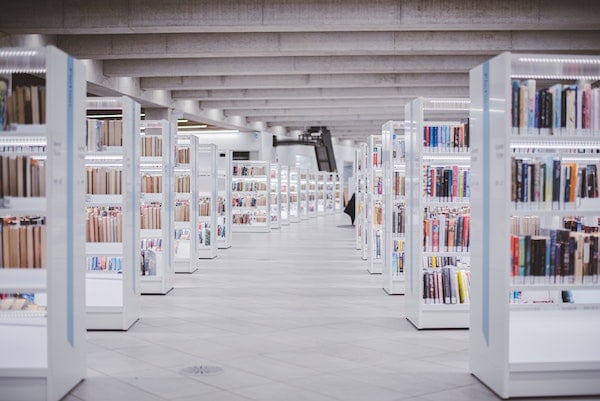 A prototype Learn & Work Ecosystem Library is launching. Is this just another website to join the crowded highway of websites and digital platforms? The community of stakeholders—learners, credential providers, employers, workforce agencies, career advisers, policymakers, accreditors, researchers, reporters, and scores of intermediaries —can decide. Will this new wiki model serve the learn-and work-ecosystem better than what we have today? That decision will come when stakeholders can drive the prototype car and kick the tires. But first, the why, what, and who.
The Why
Why build a Learn & Work Ecosystem Library? Because we're in the midst of a major transformation in how and what students learn, how employers understand what prospective employees know and can do, and how policymakers and accreditors can and should set policy and regulation around credentials. This transformation has made the U.S. learn-and-work system more complex and confusing, especially for populations facing steep challenges for opportunity to education and good jobs.
Over the past decade, hundreds of initiatives have been launched to improve the many learn-and-work components of our rapidly changing economy. The nation's dated, degree-centric higher education system is giving way to a multiplex of credentials and credential providers. Credentials include diplomas, degrees, certificates (within and outside the higher education system), industry certifications, apprenticeships, and state licenses. Providers include K-12 schools, colleges and universities, professional associations, certification bodies, and industry groups.
Major innovation initiatives focus on : (1) transparency in credentialing; (2) employers' skills-based hiring processes; (3) new systems for student-owned, portable, comprehensive learning records that incorporate verified learning acquired outside the classroom; (4) common data standards to enable interoperability among efforts; (5) an array of competency and skills frameworks; (6) research on the quality and value of credentials, including studies showing the return on investment of various credential types and combinations, especially for people of color and low-income populations; (7) navigation and career coaching efforts for learners; and (8) transforming the degree-centric system to an incremental credentialing system.
Most of the large-scale initiatives have created some form of web-based repository about their work. Some projects operate during grant funding and are archived afterward—or slowly abandoned. Even when repositories are maintained, they tend to operate in isolation. From the standpoint of users (e.g., policymakers, practitioners, scholars, students, credential providers, and industry groups) useful information is scattered across websites and difficult, if not impossible, to find. There also are gaps in information on many topics.
In this milieu of effort, no adequate source of information exists that explains our systems of learning and working and how they're related. And lacking an organized, curated "library" of information, today's system operates mostly through an informal network of peer insiders. Finding information this way slows the work of experts at the very point that rapid information flow and problem-solving are needed. Newcomers to the work typically have no idea who to call or where to find information. Librarians, essential agents in the knowledge world, are hard-pressed to help because curated, synthesized sources simply don't exist.
What is needed is a repository of resources to support those working to build a fairer, more effective learn-and-work ecosystem. Those working in this arena need information—historical, recent, complete, and curated—to develop and fine-tune solutions, to make the case to the many stakeholders needed to transform our system, and to expand and accelerate the reform effort.
The What
One of our early questions was what do we build—a dictionary of terms or an encyclopedia? We concluded both are needed because there are terms to define and terms that require more general understanding. Generally speaking, encyclopedia articles focus on factual information concerning the topic named in the article's title. Dictionary entries focus on linguistic information about words, such as their etymology, meaning, pronunciation, use, and grammatical forms.
Another early question was what is a library—why not build a repository of resources, a dictionary, or encyclopedia?
Wikipedia informs us that a library:
We concluded that a specialty library is needed to make information about the learn-and-work ecosystem easier to find, use, and maximize for diverse stakeholders. We also decided the library should be updated regularly by those best equipped to do so—through a community-supported wiki model.
The Who
In 2021, the leadership team of the national Credential As You Go (CAYG) initiative—Holly Zanville from the Program on Skills, Credentials & Workforce Policy at George Washington University; Nan Travers from SUNY Empire State College; and Larry Good from Corporation for a Skilled Workforce—developed the plan to build a prototype digital (wiki model) Learn & Work Ecosystem Library. The Library was a part of the 2021 grant proposal to the U.S. Department of Education's IES grant program, which subsequently awarded a three-year grant to CAYG.
While the Library has a close relationship to CAYG and is meant to support its work, it also is being designed to support the many other efforts working to improve the learn-and work ecosystem.
In planning for the library, the GW Program on Skills, Credentials & Workforce Policy conducted two studies. The first study in summer 2021 reviewed 18 websites of key intermediaries working in the learn-and-work ecosystem. The goals were (1) to see if terms commonly used in the learn-and-work ecosystem are defined at those sites, (2) to identify whether there are referrals to other sites for more information, and (3) to identify generally what the sites cover.
Among the takeaways, there were few referrals, few definitions of key terms, and many websites were difficult to navigate. A few did not have a search bar, for example, and many did not appear to have updated information.
The second study surveyed experts in the learn-and-work ecosystem. Participants were asked to rate the importance of areas that might constitute key categories or "building blocks" of the ecosystem and also to rate the importance of a number of subcategories. The key finding was that most topics were rated as "very important" or "important." Twelve main categories were identified as the basis for the knowledge section of the Library (plus many subcategories). They are:
Credentials & Providers
Employers & Workforce
Policy
Career Navigation
Data, Databases & Standards
Research
Transparency
Quality & Value
Verifications & Recordkeeping
Alliances, Partnerships & Networks
International Developments
Communications
This research and planning, aided by numerous conversations with potential users of the Library helped us organize the Library by three types of content: knowledge, key initiatives, and alliances. An archive of poorly accessible historical documents will also be available at the Library.
Finally, the most important feature of the Library may be its commitment to community ownership—to a library wiki mode. Those who use it will be asked to improve it, to keep it accurate and current. We welcome submissions of new material and feedback about ways to improve the Library. The prototype Library launches in December 2022. We hope it meets the information and networking needs of diverse stakeholders—learners, employers, policymakers, credential providers, career and education counselors, funders, intermediaries, and research and policy organizations.
Register for the Learn & Work Ecosystem Library Prototype Launch Virtual Conference here.
Author Perspective: Administrator
You Might Also Like