The Call for Comprehensive Leadership in the Post-Pandemic Re-building of Global Education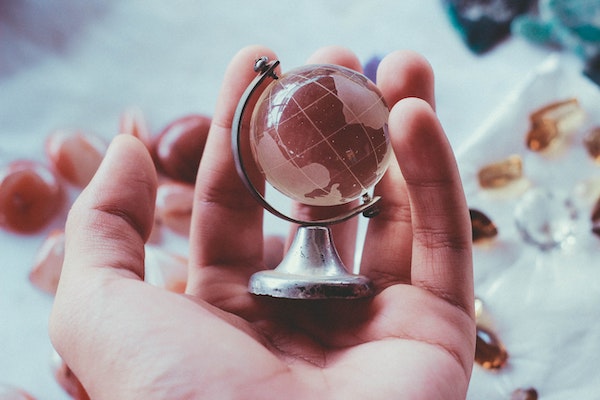 International higher education is among the heavily damaged industries and sectors of our global society in the wake of the COVID-19 pandemic. At the pandemic's onset, the mobility of millions of college students and faculty came to a screeching halt. Study-abroad offices have had to lay off staff, and international admissions officers and recruiters have been eking out basic survival, hosting and attending virtual recruiting fairs when international traffic was simply impossible. Aggravating the challenges are the geopolitical confrontations and diplomatic altercations fermenting pre-pandemic have further complicated the visa process. The COVID-19 pandemic and its ensuing rippling effects on international relations, public health and cross-border travels are exerting tremendous impact on international education, and the new challenges dictate much of the international offices' daily work.
All these changes call for a whole new set of leadership skills from management to staffing. As we see the light at the end of the COVID tunnel, we are just beginning to face the post-pandemic changes affecting almost every aspect of global education. To some extent, the scale and depth of changes may be viewed as re-building, the purpose of global education reviewed and its concept and scope redefined; the edifice and operations of international education at the institutional, regional and national levels will berestructured. We know for sure it is extremely unlikely for international education to resume its old ways. Bewildered by the uncertain future of international higher education, we are challenged with questions such as, What roles can we play in post-pandemic years? Will our skillsets remain relevant? And are we prepared for Global Education 2.0?
Leadership, as defined by theorists and practitioners, changes drastically depending on the setting and historical event, as we saw after World Wars, post-industrialization, and the rise of information technology. One can expect the COVID-19 pandemic to serve as such a driver for change. During the pandemic, especially the 2020-2021 academic year, organizations such as IIE, NAFSA, AIEA, Fulbright Commissions, The Forum of Education Abroad, EF, AFS, and AIRC among others have hosted sessions and conducted surveys to collectively predict the new, shifting paradigms of global education. Here are a few highlights of the developing trends:
Increased attention on experiential international engagement, such as internships, short-term work experience, professional job shadowing and service-based learning—both virtually and in-person.
Virtual international student recruitment as a permanent tool and continued growth in hybrid enrollment .
Online student exchanges and faculty collaboration.
New modalities of international programs delivered virtually and globally.
Increased importance of partnerships, international as well as domestic.
Some of the continuing changes will highlight the shift from study to experience. As Anthony Ogden states in the World University News (2021), "Even that term [study abroad] has gradually been replaced by the more encompassing term, 'education abroad' to reflect the expanding range of educational modalities beyond credit-bearing study abroad, including undergraduate research abroad, global service-learning, international internships, etc."
As a result of the pandemic, we are witnessing drastic changes in student mobility, enrollment and faculty collaboration in research. To help institutions navigate through the choppy waters of international education over the next ten years, professionals in international education must exercise holistic leadership, according to the goals of their respective institutions. These styles and practices include:
Lead from the front to align and re-define international strategies with institutional mission and vision.
Lead from the side, collaborating with key units to achieve multi-layered but shared goals.
Lead from behind to support faculty, staff (including mentoring colleagues in international education) and students to accomplish their respective goals in international education.
Lead beyond institutional walls to engage organizations, industries and government offices and agencies.
Leverage technology to design and execute innovative international programs.
The leadership attributes in most urgent demand from professionals in international education may vary, but the above practices are best illustrated as universally successful factors in leadership to adapt to ongoing change and challenge. New leadership skills are required to make an effective impact on international educational operations and help advance global education. That is not to say, though, that one leadership style will fit all institutional environments. As discerning and visionary leaders, we must decipher and rationalize the elements of the rapidly-changing landscape of global education, clearly understanding their roles in aligning and re-aligning their respective institutional agendas for global education. For instance, NAFSA and Association of International Education Administrators (AIEA)—with thousands of members—from institutions ranging from comprehensive research universities, public and private, STEM-focused institutes and liberal arts colleges, to vocational and community colleges—consist of international educators from around the world. Their missions are different, hence their varying global education purposes, goals and strategies. Therefore, their vision and strategies must support their respective institution's mission and overall goals for enrollment, academic offerings, faculty research and student success.
As we rebuilt global education 2.0, this playing field continues to evolve and its change in the next post-pandemic years will be revolutionary. Success as international education professionals will not only depend on pre-pandemic experience; it will also require a full understanding of all aspects of institutional operations to better support internal and local operations. That is the essence of our portmanteau "glocal."
And indeed, building partnership with domestic universities and colleges is an often neglected but critical alliance for international recruitment, enrollment and collaborative teaching. Domestic partner institutions often complement each other's strengths and deliver international programs collectively with broader success. For example, Goucher College recently established 4+1 programs with Johns Hopskins University's Carey Business School and Loyola University of Maryland's Sellinger School of Business. We're also exploring a partnership for our language programs with a top-tier liberal arts college. While we may not be leading from the front in such cases, we can lead from the side by collaborating with key units to achieve a shared goal: the institution's success.
Faculty, too, are key to global education. Their participation in curriculum design is critical to enhancing global components, collaborative research with international peers and trailblazing efforts to guide students on educational trips abroad. International education administrators must build collegiality and rapport with faculty to support their global endeavors. For instance, the staff of international offices can help faculty establish connections with peers from international institutions, organizations and multinational industries to obtain research or teaching opportunities.
Finally, technology will play an essential role in digital learning for global education. Whether hybrid enrollment for international students, virtual exchanges or even online internships with international organizations and companies, technological platforms have been the key to helping higher education survive in the past year and will play an increasingly important role for digital learning in broader global and pedagogical contexts. Internal partnerships with IT departments will therefore become integral to global aspirations.
International education professionals must gain a deeper understanding of the various challenges American universities and colleges face as they strive to increase international enrollment, integrate global components into curricula, expand global presence, build overseas campuses and build global alumni networks, just to name a few. The "shoes" of international offices may be small or big, depending on your job descriptions, but leading an institution's global programs and contributing to the broader globalization of higher education, as projected in the post-pandemic decade, an international educator must adapt easily in addition to being a visionary strategist, practitioner and a collaborator.
We are at a pivotal moment in international education–a challenging but opportune time of transition and reinvention of global education, curricular enrichment and global networking. As leaders and practitioners responsible for our respective institution's international endeavors, we must develop and hone new skills to adapt to the new era of global education arena to skillfully navigate changes and re-imagine our institutions' initiatives to globalize.
Disclaimer: Embedded links in articles don't represent author endorsement, but aim to provide readers with additional context and service.
Author Perspective: Administrator
You Might Also Like