Megatrends Prompt Universities to Innovate and Internationalize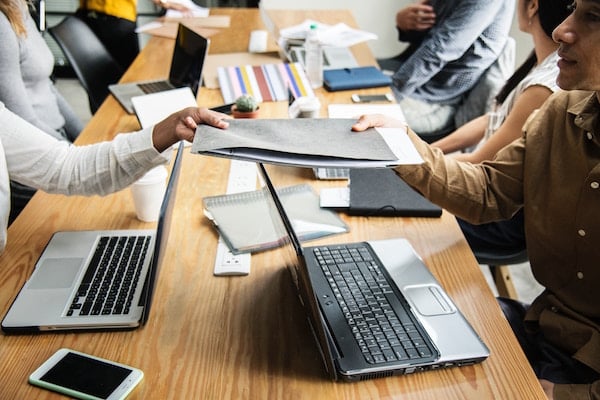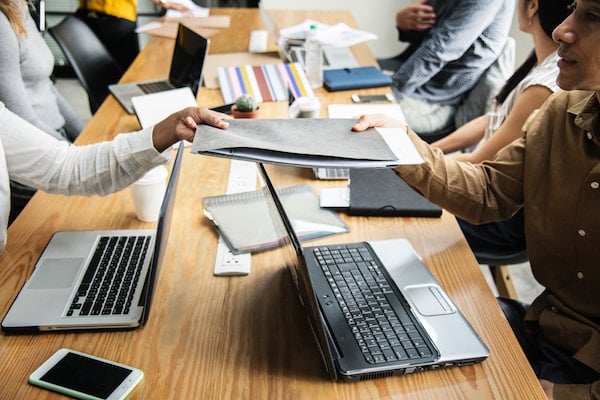 Globally, higher education enrollment is projected to reach 332 million by 2030—an increase of 56 percent, or 120 million students—from 2015. Likewise, the number of internationally mobile students will reach 6.9 million by 2030—an increase of 51 percent, or 2.3 million students, from 2015.
At Studyportals, we came to this linear forecast based on enrollment trends of the previous 15 years and published in our report, "Envisioning pathways to 2030: Megatrends shaping the future of global higher education and international student mobility." However, we know that the next 15 years are likely to be dramatically different than the previous years due to a range of megatrends—"a long-term, transformational process with global reach, broad scope, and a dramatic impact" (John Naisbitt, 1982).
The report identified eight megatrends—the external forces transforming global higher education:
Aging world: finding new opportunities of education and employment;
Labor market shifts: increasing automation to affect global workforce;
Skills mismatch: gap between what employers' demand vs what education provides;
Rapid urbanization: shift towards cities in search of jobs and career advancement;
Stricter immigration policies: more barriers for mobility to high-income destinations;
Economic shifts: dependence on emerging markets for economic growth;
Capacity imbalance: demand in emerging economies vs supply in developed economies;
Budget pressures: higher education is facing decline in public funding.
Taking a deeper dive into the megatrend of capacity imbalance, we notice that there are new global opportunities for higher education institutions to engage with the wider world.
Capacity Imbalance Creates New Opportunities
The report analyzed tertiary enrollment data of the recent years and noted that much of the growth was driven by "Developing Countries" as defined by the United Nations' Millennium Development Indicators.
Between 2007 and 2015, tertiary enrollment in developing countries increased by 63.3 million students or 71 percent. In contrast, tertiary enrollment in developed countries remained flat. Of nearly 213 million students in tertiary education in 2015, developing countries enrolled three-quarters of all students.
Clearly, there is a significant opportunity of meeting growing demand in emerging economies, however, much of program offerings in emerging economies should also adapt to the expectations of lower cost and affordability.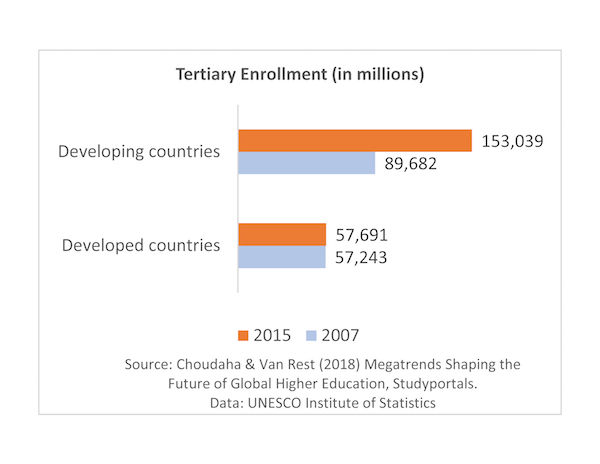 International student choice process involves a complex interaction of many variables including country and university image, immigration requirements, cost and career opportunities. However, for many international students, career advancement through better quality education than their home country is one of the key motivators. This translates into a high preference for universities in developed countries. This is evident in the direction of internationally mobile students towards higher income economies.
Between 2007 and 2015, the number of internationally mobile students headed to developed countries increased by 1.06 million or 44 percent. In contrast, developing countries added just over 440,000 international students or 67 percent on a much smaller base. Of total 4.6 million internationally mobile students in 2015, developed countries attracted three-quarters of all students.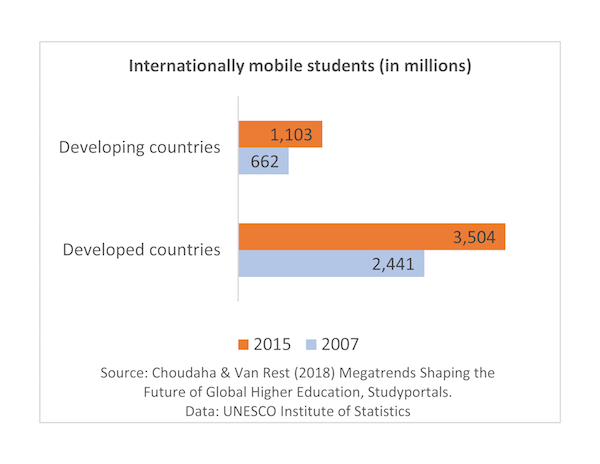 However, the mobility of international students towards developed economies faces at least two major challenges. First, anti-immigrant policies in many countries are creating an unwelcoming environment for international students, especially regarding finding post-graduation experiential opportunities. Second, rising tuition cost in developed economies is making it difficult for many to afford to study abroad. In sum, while there is a healthy appetite for foreign education, new barriers to international student mobility may shift the student choices and preferences for destinations.
Innovate to Maximize Global Opportunities: Ideas from Leaders Across the Sector
In addition to recruiting international students for campus-based programs, universities in Developed economies must innovate to maximize their global opportunities. This includes exploring the potential of online/blended learning, lifelong learning, and transnational education in their future strategies.
Here are select viewpoints from global higher education leaders:
Edwin van Rest: Address Opportunities Across the Cost/Quality Pyramid
It is critical for higher education institutions to address opportunities at different levels of the cost and quality pyramid, according to Studyportals CEO Edwin van Rest:
"While higher education institutions at the top of the pyramid will fiercely compete on reputation, remaining institutions must figure out their areas of primary focus and differentiation related to experience, access or career. For some institutions, the opportunity of providing access to the large underserved population around the world is manifold more than what is available at the top of the pyramid."
Anant Agarwal: Introduce More Digital, Modular Offerings
Anant Agarwal, CEO of edX, notes that modular online education will break down boundaries and change the delivery of education and student mobility patterns.
"This unbundled approach enabled by modular credentials and credit exchanges will also foster lifelong learning habits, keeping our workforce nimble and eager to learn new skills on the job. Innovative higher education institutions will see a new global reach."
David Finegold: Prepare Learners for the Labor Market of the Future
The coming wave of automation will create new urgency to offer programs that foster lifelong learning and strengthen an entrepreneurial mindset, according to Chatham University President David Finegold.
"Higher education institutions will need to prepare their students to be entrepreneurial and resilient, with the ability to continue to learn and reinvent themselves and their careers multiple times in their lives."
Hunt Lambert: Constantly Revise Offerings for the Global Market
According to Hunt Lambert, Dean of the Division of Continuing Education and Extension at Harvard University, higher education institutions must revisit and repackage their academic offerings for the global markets.
"Responding to the intersection of these megatrends means repackaging courses into 60-year curriculums to help learners always be ready for their next social, civic or professional challenge. It is critical that institutions think globally and have our offering available anywhere anytime at many price points based on human support level included."
Elizabeth J. Stroble: Explore Partnership Opportunities to Improve Accessibility
This also means that institutional partnerships and technology will gain prominence in making higher education more accessible and affordable in many parts of the world, added Webster University President Elizabeth J. Stroble.
"The convergence of external megatrends will require imaginative leadership and new kinds of partnerships for global higher education to thrive. Technology-supported solutions hold promise for optimizing the connections between expertise at higher education institutions and students in emerging economies."
Bradley Farnsworth: Ensure Partnerships Provide Mutual Benefits and Drive Innovation
The nature of partnerships should be grounded in innovation to find areas of mutual benefit in various aspects of program offerings including financial and academic models, according to Bradley Farnsworth, Vice President of the Center for Internationalization and Global Engagement with the American Council on Education.
"Rising incomes in developing countries will stimulate more demand for conventional international mobility, but they will also create promising opportunities for international partnerships that deliver quality instruction locally or regionally. We should anticipate the emergence of new modes of delivery, and in some cases entirely new types of institutions."
Bill Barke: Leverage Online Learning for Global Growth
The online learning space is fast evolving and becoming more competitive in times of declining public funding for higher education. Expanding globally by offering more affordable programs is the next big opportunity. Former Chairman of Pearson Higher Education North America says:
"The decline in public funding will accelerate public/private partnerships in the online program management space which will also have significant opportunities for enrolling global student populations."
Conclusion
Globally, demand for higher education remains robust. However, there are wide variations by the income of countries. Megatrends will transform the world around us with the higher education sector in developed countries facing significant cost and competitive pressures. While demand for foreign education will remain robust with traditional cross-border mobility as the dominant form, much of the growth will be driven by innovation in program offerings and delivery methods. The fast rate of change, coupled with a high degree of uncertainty, makes it crucial for institutions to be proactive and innovative in terms of offering more relevant, affordable and flexible programs to tap into the growing global demand.
Author Perspective: Analyst
You Might Also Like